Greetings readers!
I was tagged by the lovely Sophie @ Blame Chocolate to do the Ringing in the New Year Tag! Sophie is a wonderful friend and blogger! She has tons of great reviews and posts, so make sure to drop by and pay her a visit!
It is still January so the idea of setting goals is still applicable. Especially if you have already broken some resolutions, it is not too late to set some more!
RULES:
Link to the person who tagged you
Link to the creator of the tag (Bookmark Chronicles)
Share the tag image
Answer the questions below
Tag friends (or not if you don't feel like it)
Best book and/or series that you've read in 2017
*I say rereads count!*
I reread The Lunar Chronicles by Marissa Meyer in the summer of 2017, which was the best decision I have ever made. Reliving all those emotions and revisiting the characters I adore was the most amazing experience!
I wrote four fangirling posts along the way which was also pretty fun, so if you want to check those out, be my guest!
A Moment of Fangirling: Cinder | A Moment of Fangirling: Scarlet | A Moment of Fangirling: Cress | A Moment of Fangirling: Winter
Authors that you've recently found and would like to read more of in the new year
Roshani Chokshi, Stephanie Garber, Kendare Blake, Lilliam Rivera, Silvia Moreno-Garcia
***And clearly in 2018 I have to go about finding some male authors of interest too! I hear Jay Kristoff and Neal Shusterman are ones to look out for!
Most anticipated book turned movie/tv show?
I'm pretty excited to see The Hate U Give movie…I believe it comes out this year! There are so many other YA adaptations coming to the big screen, but I haven't had a chance to read them yet!
Name a character that you wouldn't mind sharing a kiss with at midnight (if there is one)
CARSWELL THORNE!!!!!!!!!!!!!!!!!!!!!!!!!!!!!!!!!!!!!!!!!!!!!!!!!!!!!!!!!!!!!!!!!!!!!!!!!
CHAOL WESTFALL!!!!!!!!!!!!!!!!!!!!!!!!!!!!!!!!!!!!!!!!!!!!!!!!!!!!!!!!!!!!!!!!!!!!!!!!!!!
BUT MOSTLY CARSWELL THORNE!
*Artist: Taratjah*
What's on you TBR for 2018? (Top 5-10 will suffice if it's an extremely long list!)
A Reaper at the Gates by Sabaa Tahir
Immortal Reign by Morgan Rhodes
Wires & Nerve Vol. 2: Gone Rogue by Marissa Meyer
The Belles by Dhonielle Clayton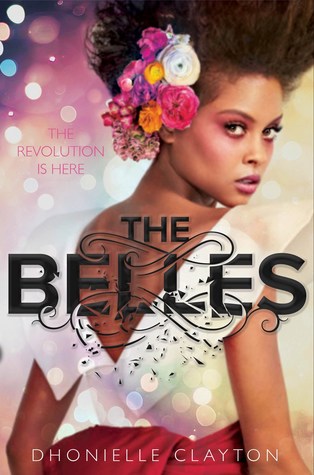 Children of Blood and Bone by Tomi Adeyemi
Wacross 2 by Marie Lu
Furyborn my Claire Legrand (I got an ARC, so I get to read it early! *gloats*)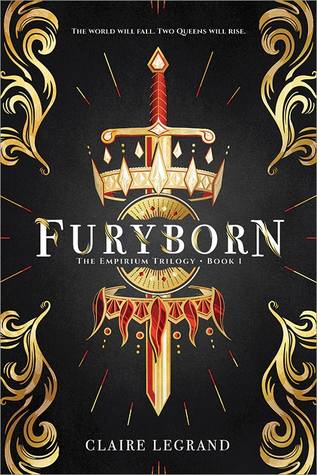 How many books do you hope to read in 2018?
60 is my plan. 25 Debuts and whatever I find on my shelves or the library!
Will you participate in the Goodreads Reading Challenge or any others (PopSugar, Down the TBR Hole, etc.)
Yes! As stated above I plan on reading 60 books, so I have Goodreads to keep me on track! It is the same personal goal I had from last year and I got close but didn't exactly achieve it. Here's to hoping this year turns out better!
Any New Year's Resolutions? (Bookish, blogging (or vlogging), and otherwise)
I do! I even wrote a whole blog post so that they would be written out meaning I can't opt-out anymore!
Read my shelves
Read 25 Debuts of 2018 in 2018
Get to 1000 followers (I'll kind of need your help for this one)
Manage my book money
Expand my genres
You can check out my full post here!
In terms of life goals….I'm trying to get Real Life-Rendz together. We have important decisions to make and she has to not be afraid of change and taking risks. So hand me your most inspirational quotes, please!
I Tag…
If you've already done this tag, feel free to just tell me your goals in the comment! ❤
Let me know what you think? Do we have any common goals? What were your favourite books of 2017? What are you most looking forward to in 2018?
Happy reading!
~ Rendz