Greetings readers!
Happy new year to you all! It has been a hectic past couple of weeks with all the celebrations from posadas, to Christmas to New Years. I have been eating non-stop, got cute presents, spent some lovely family time and haven't read enough at all! But with the end of a year, comes the beginning of a new one and it's time to look back on the books I've read and the things I've accomplished! It's also time to set myself up for the next 12 months! I'm excited and a little bit nervous, there is so much room for opportunity and I finally want to get to some things!
My Best Books
The Last Namsara by Kristen Ciccarelli | Review
The Beauty of the Moment by Tanaz Bhathena | Review
The Sisters of the Winter Wood by Rena Rossner | Review
Speak Easy, Speak Love by McKelle George | Review
Sky in the Deep by Adrienne Young | Review
Gods of Jade and Shadow by Silvia Moreno-Garcia | Review
Strange the Dreamer & Muse of Nightmares by Laini Taylor | Review
A Dash of Trouble by Anna Meriano | Review
The Kiss Quotient by Helen Hoang | Review
---
A Review in the Goals from 2019
6. Connections. Connections. Connections.
I think I did a-ok with this goal. I've been able to reach out to one or two more publishers, I have strengthened the relationships I already have with some. Overall, I am really happy with the connections I have made this year.
5. Make a trademark blog feature and keep up with it
Mmmmmmm….I didn't get to this exactly. I mean, I have been better with The Bookish Feels posts but not enough for them to be "trademark". Perhaps, I was too ambiguous with this goal and I had no real plans for it. I think I will try this one again in 2020, but take the rest of this year to truly plan out what exactly I want to do.
4. Get Involved
Uhhh I didn't do the best with this goal. My blog hopping has suffered, but my Instagram adventures have been very successful! I've made lots of new friends on there and have really built my page. So I'd say this was half a success!
3. Read My Shelves (But better)
By the end of 2019, I should have read the following series on my shelves:

A Crown of Wishes and The Star-Touched Stories by Roshani Chokshi
Shades of Magic series by V.E. Schwab
The DC Icons series
Dreamer duology by Laini Taylor
The Conqueror's Saga by Kiersten White
I've read one of the five series I set out to read. Look this goal was flunked on again! I'll be honest! Whenever I set time aside for them, I ended up reading something else. I am actually super disappointed I didn't get to Chokshi's books or the DC books, but I hope to get to them in early 2020(?) not gonna bank on it though.
2. Read my ARCs on time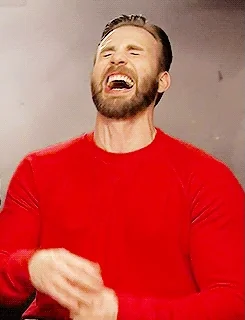 I…I have no excuse. I just suck at reading books on time and it is such a terrible habit. I am doing a disservice to the publisher, the author and to myself. I know I shouldn't be that upset over this, but I have to to better. I was on a roll at one point in the year which made me a little happy, but I know I can do better if I put my mind to it!
1. Relax on the Requesting Game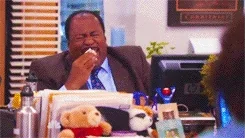 I am my own worst enemy. I request que me da la gana, as my mother would say. Whatever I'm in the mood for in the moment, I request. It is a terrible habit because this is the reason I never read my ARCs on time! I seriously need to stop over-requesting. One of my biggest goals is to be less greedy this year. It's not just about being less greedy, it's about de-cluttering my life. Becoming more sustainable, reading only what I truly want, when I truly want.
---
Looking On into 2020
I honestly don't know. I…hmm…I feel like I want to change in some way. Not total reinvention, but to change in some way meaningful. To bring something new to this blog. I don't have all my plans set now, but I do know that a re-vamp of the website's look is in the books. I also know that relaxing on the requesting game will also be very important for this reinvention of myself. Audiobooks, are definitely something I want to get more into this year too. I already started finding my mojo and I am very excited to see where these adventures take me
So these three things are what I do know
New Look
Relax on the Requests
Explore Audiobooks and other reading formats!
Let me know what you think! How did you do with your 2019 goals if you had any? What are you looking forward to achieving in the coming new year?
Happy reading!
~ Rendz