Greetings readers!
Ever since May…or was it April? Whatever. Ever since the spring, I had been dying to reread one of my favourite YA series out there: The Lunar Chronicles. TLC became such a big part of my life the first time I read it that I wanted to relive those feels all over again.
So in July, I began a big group buddy read with Cinder and from then on just went with the flow. While reading Cinder, I remember getting so eager! I wanted to meet up with the rest of the Rampion crew! I wanted to read the ending and have everybody together!! Then I got to Scarlet and Cress and everyone just started showing up. Things started getting together and the finale was on the horizon.
Winter.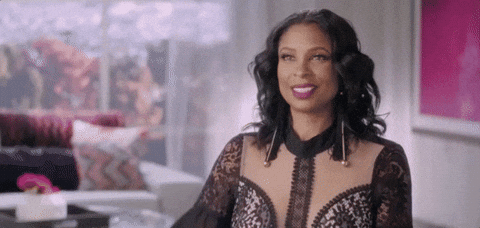 *Did you miss my fangirling on Cinder Or Scarlet Or Cress? Fear not for just click on this: A Moment of Fangirling: Cinder or A Moment of Fangirling: Scarlet or A Moment of Fangirling: Cress*
Where do I begin!
Winter.
Winter. 
Winter. 
The first TLC book that I actually had to wait a few months for. Four months to be exact. Four months of pure torture. This second time reading it, I didn't have to wait four months. I had it on hand, ready to go! BUT NO. Rendz borrowed six books from the library and had to read them before she could even think about touching Winter.
That's not to say, that I didn't enjoy those six library books. It was the wait, the knowledge that I had to get through them first before I could actually get to my epic finale.
But when I did get to it, I cracked it open and breathed in its smell. I didn't care that it was weird and that my sisters were looking at me as though I were crazy.
Then I petted the covers, traced the spin, opened the book to the title page and…
I freakin teared up!
I teared up!
What in the actual stars, Rendz! There was nothing to cry about! Still I got choked up and began my reading, while only interrupting myself a few dozen times to hug the book against my chest and sob a little.
By the end, I did actually have one tear slip out. I'm crazy like that. This book. GUYS. This book.
Let's begin, shall we?
Winter
"The young princess was as beautiful as daylight. She was more beautiful even than the queen herself."
― Marissa Meyer, Winter
Awww Winter! Of the four main heroines she is very underappreciated, mostly because she doesn't show up until the very end and we don't have enough time to really get to know her! Still, I adore Winter. Growing up in the Lunar court was probably the worst. So many snobby people, a cruel step-mother/tyrant and choosing to allow your mental health to decline would have definitely not have made it easier.
I can't help but  adore Winter and all her charm and jokes!
"She was prettier than a bouquet of roses and crazier than a headless chicken. Fitting in was not an option."
― Marissa Meyer, Winter
Jacin
The most unappreciated TLC guy out there. I know he doesn't hit a lot of good marks with some of you out there. I found him like that too, in Cress. But then in Winter, I can't help but love him. Perhaps not at the same level as I love the other guys, but still I do love his loyalty to Winter, his caring nature despite his sour nature that kind of clash. He is a Sass-Master and I just want to give him a big hug even though he wouldn't appreciate it coming from me!
"May I request a new uniform? A towel seems inappropriate for the position."

― 

Marissa Meyer

, 

Winter
SASSSSS!!!!!!!!!
Cinder
I want her to be my best friend. Please. I just want to rip her out of the book and show her off as a "look my friend is so much cooler than you and me combined." Incredible. Fantastic. I can't even form full sentences to describe her character. Brave in spite of her many fears. Caring in spite of the many evils done to her. What she did to Adri and Pearl at the end made me so proud of her…but I probably would have done the complete opposite. Stubborn yet willing. Intelligent and witty. Beautiful even though she is 36.28% metal & wire. I dream of being like her. I aspire to it. Who wouldn't want to have a computer in their brain even for a little while?
"I have returned and I am here to take back what's mine."
― Marissa Meyer, Winter
Kai
AHHHHHHHHHHHHHHHHHHHHH KAI. My love. My Emperor. He acutally had to marry Levana and I felt so bad for him!  But Kai being his sassy, smart and ever so resourceful self knew he would get out of it. Knew that this was his duty and he was bound to it if he wanted a chance of having a better future for his people and himself. So much love coming your way, Kai.
" 'You mean she doesn't intend to blow me up before the ceremony?' " said Kai, taking the box. 'How disappointing.' "

― 

Marissa Meyer

, 

Winter
Scarlet
The horrors she faced in Cress really took a toll on Scarlet physically, but she has such a strong mind. Such a strong will. Both are not easily deterred no matter how tough a situation got. It's one of the many things that makes me love her. The fact that she may be physically broken, but she has enough strength to never let anyone break her.
"Scarlet could feel everyone's curious gazes switching between her and the princess. She cleared her throat. "She's harmless," she said. "I'm pretty sure."
― Marissa Meyer, Winter
Wolf
Awww my poor Wolf pup. Wolf goes through an immense amount of trauma in this book. So many moments of heart break and inner struggle. A battle on the outside and in. Fighting to stay Wolf without becoming a wolf. Keeping in tune with his human self no matter how many times he is injected or how many alterations were done to him. He looks like a beast but is really just a little puppy who needs love, Scarlet and tomatoes.
"Wolf?" she whispered. His eyes brightened, wild and hopeful. Releasing Winter, he strode forward. His tumultuous eyes scooped over her. Devoured her."
― Marissa Meyer, Winter
Iko
Iko has always been a favourite of mine. There will never be a moment when she is not a favourite of mine. Fun. Charming. Smart. And human. Human despite being a little chip. She embodies the lesson of loving someone for their personality. Not so much their appearance. Even though she looks pretty hot too. She just adds sunshine to the whole story especially in the dark times.
"Iko held up a hand. "You need a system debug if you're suggesting that I would abandon you know."
― Marissa Meyer, Winter
Cress
Always my favourite. Next to Cinder. Cress is who I am. Meek and almost scared of everything, but we still face it. The situations she is put in are hard and nerve-wraking but she faces them because she knows its her duty. She's tired of pretending to be brave so she is actually going to find her courage and I love that about her. I love how much she grows in this one, the decisions she makes and how she really shows off her talent.
"She would be brave. She would be heroic. She would make her own destiny."
― Marissa Meyer, Winter
Thorne
The Love of My Life. This  book is big turning point for him too, especially after the events in Cress. He is really starting to understand that despite his past he can still be heroic. He can still do what is right. Make good choices, even though he has to sit and think about what the right choice is first. Above all, I love that he stuck around even though he didn't have to. He was offered freedom to leave many times and he declined them all. Why? BECAUSE HE IS A HERO AND ALSO THE LOVE OF MY LIFE AND IF HE HAD LEFT THE SERIES I WOULD HAVE BALLED MY EYES OUT.
"Thorne scoffed. "Careful is my middle name. Right after Suave and Daring."
― Marissa Meyer, Winter
I mean……this:
"A kiss from the Captain would probably melt my central processor."
Thorne winked at her. "Oh trust me. It would."
― Marissa Meyer, Winter
---
The Ships
First I want to talk about the FRIENDSHIPS because holy crap they are everything!
Corne
"See that eye roll? It translates to, 'How am I possibly keeping my hands off of you, Captain?"
― Marissa Meyer, Winter
Cinder and Thorne just kill me because they are so darn funny and cute! Sarcastic comebacks coming in all directions from both of them, but best of all they do have a deep appreciation for each other. They do care deeply and would walk on edges for each other.
"I passed out from stress? That's it?"
"I believe the princess term is fainted," said Thorne."
― Marissa Meyer, Winter
I MEAN COME ON LOOK!
"Thorne, on the aisle, held out his hand as Cinder passed. She snorted and accepted the high five before floating up the stairs."
― Marissa Meyer, Winter
Ikinder….Ciko(?)
Cinder and Iko are E.V.E.R.Y.T.H.I.N.G. Too much love and happiness in one friendship! They literally make me want to cry. Supportive. Honest. Loyal. Caring. They have this attachment that cannot be severed no matter how many times they might disagree. Do they even fight? I don't recall them having a big fight, so an added bonus really!
"I can't believe this is happening. I can't fight like this, or start a revolution, or be a queen. I can't do anything like this. I'm broken. I'm literally broken." Iko settled a hand on Cinder's shoulder. "Yeah, but broken isn't the same as unfixable."
― Marissa Meyer, Winter
Warlet
Winter and Scarlet. They were very reluctant friends at first. More reluctance coming from Scarlet's side but still! I can't help but love how they work together, find ways to comfort each other in their hard times. They may have started out a little rough but they got to know each other and working towards the same goal that really brought them closer!
"Wait," said Winter as Scarlet nudged the podship forward. Scarlet's heart dropped. "What?" she said, scanning the port for a thaumaturge, a guard, a threat. Winter reached over and pulled the pilot's harness over Scarlet's head. "Safety first, Scarlet-friend. We are fragile things."
― Marissa Meyer, Winter
Crolf
Cress and Wolf. Okay so they have like miniature moments. But still I think that Cress really found a way to help Wolf deal with Scarlet's kidnapping and Wolf really showed how appearances are never enough to judge someone. They can be hard and mean looking, but a big softie inside. Or they can be meek and cowardly but talented and courageous with enough push!
NOW WE ARE GONNA TALK SHIPS!
THEY WERE SO MANY MOMENTS FOR EVERYONE AND I COULD NOT DEAL GUYS. I WAS GOING CRAZY!
KAIDER
"It was their seventeenth kiss (her brain interface was keeping a tally, somewhat against her will), and she wondered if she would ever get used to this feeling."
― Marissa Meyer, Winter
My eyes!!!!!!!!!!
My heart!!!!!!!!
SO MUCH LOVE. Kaider is the ship guys. I mean they are literally Prince Charming and Cinderella. The Earth Prince and the Moon Princess. I cannot get over them. The way they love each other regardless of their pasts, their relations to tyrants, their mechanical bits…they just love. OH MY GOD. When Cinder's inner computer was counting their kisses and they were only at 17…I was like: "GIRL, YOU ARE CLEARLY NOT TAKING ADVANTAGE OF YOUR TIME WITH KAI ON THE SHIP!" But still I loved every moment of their interactions and their optimism in thinking about the good future where they were both together!
WOLFLET
JUST. PLEASE. JUST. CAN SOMEONE COME AND ADORE ME LIKE WOLF ADORES SCARLET? ANY TAKERS?! So our Beauty & the Beast of the group. Our Alpha Mates. Our Brightest Stars! Lordy, lord. I love them. Separately and together! Wolf's patience and timidness yet fierceness and passion for everything that includes Scarlet. And Scarlet's bravery and compassion for everything she sets her mind to! They are FIRE. HOT and EXCITING and JUST AHHHHHHHH!!!
"It's just like the one Scarlet had." He flipped the gun in his palms, running his thumbs along the barrel. "She shot me in the arm once."

This confession was said with as much tenderness as if Scarlet had given him a bouquet of wildflowers rather than a bullet wound.
JACINTER
THE ONLY TIME JACIN IS SOFT IS FOR WINTER AND I GET SO MUSHY LIKE WINTER WHENEVER HE GETS MUSHY TOWARDS HER! (Try to make some sense, Rendz!) Just a whole lot of "Awwwwws" coming from me. So they are probably the most underrated TLC couple of them all due to only being introduced in the last book, but people they are so darn cute! Winter's beauty is one thing, but to Jacin her goofiness, schemes and pure human nature are more marvelous than smooth skin and high cheekbones. And to Winter, Jacin is the place she feels most safe. He is the life long friend that she can count on forever!
"I fear tomorrow will be even more difficult for you, Sir Clay. Do try to think of me when you can."
"Try, Princess?" He smirked, meeting her gaze again. "I can't seem to think of much else."
― Marissa Meyer, Winter
KIKO
Kinny & Iko, you know I shipped it from the moment he looked at her with disgust and she called him a jerk. True. Love.
"You!" she screamed. "He's … that's the guy that saved Winter." Though the guard was immobile, probably thanks to Cinder, his face was free to twist with disgust as his eyes traveled the length of Iko's battered body, dead wires, loose parts, and all. "And you're that disturbing robot." Iko bristled. "The correct term is escort-droid, you ignorant, inconsiderate—"
― Marissa Meyer, Winter
*I'm sorry, Rendz is rolling on the floor right now. It seems she is not prepared to breech the next subject, Cr–*
C R E S S W E L L !!!!!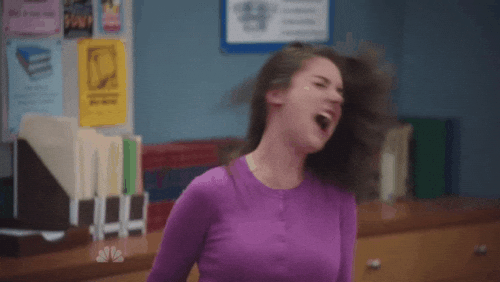 I CAN'T. IT'S TOO MUCH. I AM LITERALLY SCREAMING IN MY HEAD AS I WRITE THIS. I CANNOT. *drags hands over face* I JUST….TOO MUCH CUTENESS AND ADORABLENESS AND SWOONINESS AND THORNE!!!!!!!!!!!!!!!!!!!!!!!!!!!!!!!!!!
People, this is the ship of my life. Everything. And the moments they get in this book. THE MOMENTS THEY GET IN THIS BOOK. CHAPTER 71 GUYS! GOD BLESS CHAPTER 71!!! THAT LITTLE CLOSET SCENE ACTUALLY KILLED ME. I WAS MURDERED.
THEIR FINAL SCENE. I WAS FRICKIN RESURRECTED. I WAS GIVEN LIFE ONCE AGAIN.
"Captain?"
"Cress."
She couldn't not say it, although she realized he was right. It was sort of scary. Much scarier than it had been the first time she'd told him, out in the desert. It was different now. It was real. "I'm in love with you."

He chuckled. "I should hope so, after all that." He leaned forward and pressed a kiss against her temple. "And I love you too."
Someone SEND HELP. I am overrided with feels that my mind cannot form proper words.
JUST KNOW THAT CRESS x THORNE ARE EVERYTHING TO ME.
THEY ARE THE AIR THAT I BREATHE, THE WATER I DRINK, THE FOOD I EAT AND THEY TAKE UP 99.99% OF MY BRAIN CAPACITY.
---
Okay, so to step away from so much fangirling, let's talk the retelling aspect. As someone who has never read the tale of Snow White & the Seven Dwarves and has only scene parts of Disney's Snow White…I won't be that good of a judge per se.
Still the classic elements are there.
The beautiful Princess that holds the hearts of every person in the entire kingdom.
The hunter who saves the Princess from having her heart ripped out.
The evil, tyrant queen who disguises herself as an old crone.
The poisoned apple.
The kiss of resurrection.
All accounted for.
BUT MOST IMPORTANTLY,
THE HAPPILY EVERY AFTER EXISTS!*
*Of course, it doesn't come without it's fair share of heart break and intense scenes that had me on the floor dying*
People, it was fantastic.
The actual story itself was also very special.
800 pages of pure epicness, I don't think there is ever one dull moment. It may seem like a long and cumbersome number, but trust me if you love the characters, you will fly through this. Fly.
---
Final words…
A MASTERPIECE OF EPIC PROPORTIONS.
SNOW WHITE AND BLEEDING WALLS.
RED RIDING HOOD LOVES THE BEAST.
RAPUNZEL HACKS HER WAY TO THE WITCHES CASTLE.
CINDERELLA FINDS HER LOST FOOT.
RENDZ DIES.
Yup…that just about sums it up.
---
This one turned out to be really long, if you stuck around for it all, you now have a special place in my heart!
This is the end of the main series fangirling! *cries*
I haven't decided if I will  be doing one of these for the other additions just because time is not really on my side anymore….but we shall see!
NOW IT IS YOUR TURN! Shout from the rooftops as to how much you love this series! Tell me how it changed your life! Who is your favourite character? Which book of the main four is your favourite?
FREAK OUT! I'M READY FOR YOU!
Happy reading!
~ Rendz
*Disclaimer: All Gifs via Giphy.com*