Greetings readers!
The time has come. The book where my relationship with this series was cemented. Complete. Set in stone. The book that sucked me in and never let me go.
Mini story time: The first time I read Cinder and Scarlet, I was falling. Falling fast and falling hard. I liked the characters and Thorne was definitely the most intriguing one of them all. Then I read this book–a few months before Winter's release–and I was just………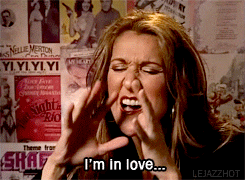 Cress. Ladies and gentlemen, CRESS!!!!!!!!!!!
*Did you miss my fangirling on Cinder Or Scarlet? Fear not for just click on this: A Moment of Fangirling: Cinder or A Moment of Fangirling: Scarlet*
WHERE DO I EVEN BEGIN??
OH CRESS!
CRESS!
CRESS!
CRESS!
This book is so important to me, for many reasons and one in particular that touches my heart. This book holds everything I want in a perfect adventure read. The drama, the plot twists, the romance, the epic battles, heists, and most importantly Carswell Thorne.
"Even in the future, there are damsels in distress…
Gosh! Gosh! Gosh!
Ok, we are going to start with the obvious.
Cress.
"When she was just a child, the witch locked her away in a tower that had neither doors nor stairs."
― Marissa Meyer, Cress
I have never found another character (other than Laia of Serra from An Ember in the Ashes) that I identified with so much! "So much" doesn't even really cover how close in personality I feel to Cress. There are so many elements: the shy girl, the fan girl, the hopeless romantic, the imaginative dreamer. A girl who lives in her head kind of person. When I first read this, I was like "Wow, I'm just like this girl. Socially inept and very, very prone to blush!"
It was the greatest moment of my life. (Is that too big to say….I'm going to say it again.)
IT WAS THE GREATEST MOMENT OF MY LIFE!
In all my years reading YA and finding the sarcastic, whip smart, kick butt heroines (whom I love) I had never encountered, a wee little girl, who's quiet, smart but not at all great with the whipping of the smarts. Then I found Cress and just……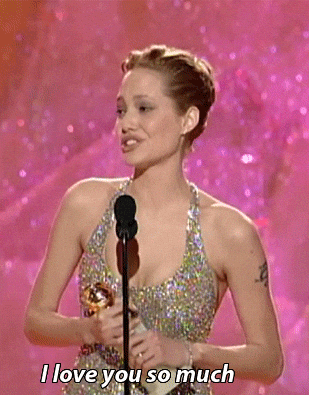 "She was a girl. A living girl, smart and sweet and awkward and unusual, and she was worth far more than they could ever realize."
― Marissa Meyer, Cress
I may not be a tech-savvy genius, but I am definitely the kind of person to make up crazy fantasies and talk to myself! And they would most certainly be about a very swoony Captain!!!!!
But yes. Cress. I love her. I relate to her. And I'm so glad that alongside the Brave-Kick-Butt Heroines, we also have our Still-Finding-Their-Courage-But-Still-So-Awesome Heroines!
"She would have freedom, and friendships, and purpose. And she would be with him."
― Marissa Meyer, Cress
Okay then we have our lovely returning characters:
Cinder
LORD, LORDY, LORD. HOW IS IT POSSIBLE THAT WITH EVERY COMING BOOK, I NEVER GET TIRED OF SASS, SARCASM AND MECHANICS? IT'S BECAUSE IT COMES OUT OF CINDER'S MOUTH AND I ADORE EVERYTHING THAT HAS TO DO WITH CINDER!!!!!!
Kai
AWWWWWWW KAI!!!! HE JUST KEEPS GETTING CUTER AND MORE CLUELESS! My poor emperor just keeps getting more and more stressed out! With Levana hovering over his shoulder and their impending nuptials coming so close, you can't blame him if he is a little down in the dumps! Especially since he still has feelings (though he "denies" them) for Cinder and basically the whole world and moon are trying to arrest her!
My poor pup, KAI!! His sass however, is always spot on,.
"Have you given any thought to your wedding vows?"

Kai snorted. "Delete anything that has to do with love, respect, or joy, and I'll sign on the dotted line."
― Marissa Meyer, Cress
Scarlet
Of all the characters she was the least focused on in this book because *things* happen, but from the few chapters from her perspective readers discover the horrors inflicted by Lunar Aristocrats! PLUS Scarlet is still incredibly brave, hard-headed and the passionate fiery red-head that we all know and love!
Wolf
Aww poor Wolf! With Scarlet in a pickle, he is ten times broodier than normal, but still so darn lovable!! He goes through a lot of emotions too and takes a back seat in this one. I do love all his scenes though, I can't get enough of my little wolf!
Iko
IKO, IKO ALL DAY! Love her and every word that comes out of her mouth! She has the biggest personality and heart, despite only being a small chip! Plus her sass!!
"Iko. My name is Iko. If you don't stop calling me the 'ship,' I am going to make sure you never have hot water during your showers again, do you understand me?"
― Marissa Meyer, Cress
Jacin
Hmmmm….despite how much more I like him in Winter, and how much of a rat he is in this book, I can't help but love his sass. His meanness and  bluntness make him an angry little pup that just needs a hug to lighten up. He also needs to get punched, but that part comes later on 😉
Okay, okay….Here we are, the moment of truth…….
C A R S W E L L    T H O R N E 
"Seeing that smile, Cress melted. Every. Time."
― Marissa Meyer, Cress
*Me too, Cress. Me. Too.*
I can't help it! He is just everything that I needed from a fictional love interest. Funny. Suave. Foolish. Heroic yet Criminalistic (not a word, but let's just say that it works for him).
Coherent thoughts and words aren't possible when I talk about Thorne. It is all gush and goo and Maz giving me a face that indicates the lunacy of falling in love with a person that does not exist.  But I can't help it people, I am head-over-heels devoted to my Captain, Carswell Thorne.
His heroics are put on full display in this book, on his journey with Cress. His humour, swooniness and overall gorgeousness are always on display.
And of course there is this piece of gold:
"Honestly, Thorne." A girl. Linh Cinder? "Do you ever think before you speak?"

"What? What did I say?"

" 'Is that all hair?' "

"Did you see it? It was like a cross between a magpie nest and ball of yarn after it's been mauled by a cheetah."

A beat. Then, "A cheetah?"

"It was the first big cat that came to mind."
― Marissa Meyer, Cress
I just can't okay. The feels are too much when it comes to Thorne. I can (and might) write a whole blog post dedicated just to him!
Second most important topic of the night:
THE SHIPS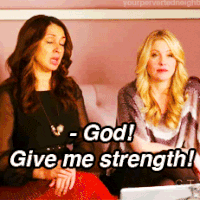 Everything is just too cute. TOO CUTE.
With KAIDER and WOLFLET on pause for just a little (they do have their small moments) this book is full of CRESSWELL.
CRESSWELL.
The friggin ship of my life.
"Captain," she murmured.
"I think I'm in love with you."
An eyebrow shot up. She counted six beats of his heart before, suddenly, he laughed.
"Don't tell me it took you two whole days to realize that. I must be losing my touch."
― Marissa Meyer, Cress
No Thorne, it took two seconds to fall in love with you, boy!
"Captain?"
"Yeah?"
"Do you think it was destiny that brought us together?"
He squinted and, after a thoughtful moment, shook his head. "No. I'm pretty sure it was Cinder."
― Marissa Meyer, Cress
THIS.
"But you're a prisoner," said Thorne.
"I prefer damsel in distress," she murmured.
One side of Thorne's mouth quirked up, into that perfect half smile he'd had in his graduation photo. A look that was a little bit devious, and all sorts of charming.
Cress's heart stopped, but if they noticed her melting into her chair, they didn't say anything."
― Marissa Meyer, Cress
I WOULD HAVE BEEN A PUDDLE.
"How are your eyes?" she asked.
"Well, I've been told they're dreamy, but I'll let you decide for yourself."
― Marissa Meyer, Cress
DREAMY, SWOONY, PERFECT, MELT-WORTHY
"She loved him more than ever. And not because she'd scoured file after file of reports and summaries and data and photographs. Not because he was the dreamy, untouchable Carswell Thorne that she'd imagined kissing on the banks of a starlit river while fireworks exploded overhead and violins played in the background. Now he was the Carswell Thorne who had given her strength in the desert. Who had come for her when she was kidnapped. Who had kissed her when hope was lost and death was imminent."
― Marissa Meyer, Cress
*Hello, Hi, it appears Rendz has fallen comatose from this little but of enchantment that you just read. Please excuse this short interruption*
• • •
Update: Rendz is now dancing around because of that same quote:
"Aaaaw," squealed Iko. "Did Wolf just say he loves Scarlet? That's so cute!"
Scarlet cringed. "He did not – that wasn't -" She balled her fists against her sides. "Can we get back to these soldiers that are being rounded up, please?"
"Is she blushing? She sounds like she's blushing."
"She's blushing." Thorne confirmed, shiffling the cards. "Actually, Wolf is also looking a little flustered -"
― Marissa Meyer, Cress
A LITTLE BIT OF WOLFLET *FLAILS*
"She's my alpha"
― Marissa Meyer, Cress
Now how about a little Kaider:
"Cyborg. Lunar. Princess. No more secrets. No more lies. Well, just one. She thought she might be a tiny bit in love with him. But there was no way she could tell him that."
― Marissa Meyer, Cress
I LOVE HIM TOO!!!!!!!
"Bending his head, Kai pressed his lips to her knuckles. The plating had no nerve endings, and yet the touch sent a tingle of electricity along her arm.
"Cinder?"
"Mm?"
He lifted his gaze. "Just to be clear, you're not using your mind powers on me right now, are you?"
She blinked. "Of course not."
"Just checking."
Then he slid his arms around her waist and kissed her.
Cinder gasped, pressing her palms against his chest. Kai pulled her closer.
Seconds later, her brain began registering all the new chemicals flooding her system. INCREASED LEVELS OF DOPAMINE AND ENDORPHINS, REDUCED AMOUNTS OF CORTISOL, ERRATIC PULSE, RISING BLOOD PRESSURE …
Leaning into him, Cinder sent the messages away. Her hands tentatively made their way to his shoulders, before stringing around his neck."
― Marissa Meyer
Rendz has once again become incapable of forming coherent thoughts. Please wait for our swooned-out blogger to continue her fangirling, thank you. 
3……2……1….
WHAT A RUSH.
---
SO the real deal business:
The STORY.
I sing its praises. It is not just about these stellar characters, but it also has a great adventure aspect, lots of fun cool SciFi elements that frankly I quite enjoy! It is not just about romantic relationships, but it is also about friendship. There are so many friendships formed within this crew that make me melt with feels just like the romantic ships do!
There is some big heartbreak in this book, a character death that hit me quite hard. BUT THEY WENT DOWN SWINGING AND FLINGING!
And of course, there is a crazy (really crazy) killer queen, Levana. She literally makes me want to strangle something/someone (her) and she causes so much pain that arghhhhhhhhhhhhhH!!!!!!!!!!!!!!!!!
Don't get me started on her. None the less, she is a great villain to hate!
---
Now the retelling, I can't say much about because I have never read the true Rapunzel story. I've only ever heard a more toned down story and watched the movie Tangled, so there is my knowledge.
BUT. I love the internet and people in this fandom do their research and let's just say that Queen Meyer is a genius!
With the classic long hair, the lonely satellite (i.e. tower), the damsel in distress and the heroic prince (who has a very dangerous encounter with thorns…) this retelling is crazy amazing!
---
I'm going to cut this now, because this is getting LOOOOOONNNNGGG.
In short, I found this book to be an epic masterpiece! *strong word choice, I know*
I can't help it, I love every aspect of this book. I love the fact that I found my own little quirky, awkward personality in this book.
I found the love of my life in this book. (Watch out real life boys, you have very high standards to live up to)
---
Final words:
GLORIOUS
A  HEROIC CRIMINAL AND A TECH SAVVY DISTRESSED DAMSEL.
A DESERT ADVENTURE.
THE BEGINNING OF A SPACE WAR.
WE ARE SO CLOSE TO GETTING TO THE MOON…
---
Deep breath Rendz….deep breaths.
Okay, so that was me. Now I need to hear from you. But if you didn't like this book, I'm going to kindly ask you to exit the premises please. (Just kidding………no I'm not)
But seriously, I'm ready for you guys to hit me with the feels again. I promise no more interruptions while I roll on the floor with feels.
Go crazy, my Lunartics.
Until next time, when I finish the epic finale…Winter!
Happy reading!
~ Rendz
Disclaimer: All gifs via Giphy.com and all images via Goodreads.com