Greetings readers!
As promised (to myself) I began a Lunar Chronicles reread this summer, beginning with the YABookBloggers Cinder buddy read. So I figured that since I was reading such an amazing series again, I should just burst with feels on the internet.
Thus is the purpose of this blog.
So CINDER.
CINDER.
CINDER.
CINDER.
I would just like to say that I am so angry with past-Rendz for not picking this book up sooner. I remember the day clearly. My sisters and I were at the bookshop, I had enough money for one book and I was overwhelmed by choice. Back then I wasn't such a huge reader and so I took the "Teen Best Choice" table as solid reading advice. Displayed on the table was Cinder and Ender's Game, which had the movie cover so it looked cool. You know what didn't look cool, robotic Cinderella foot. Despite my grand love for Cinderella, I didn't have the guts to pick up Cinder. I was too put off by the futuristic setting and robot foot!
So I made the worst financial decision ever and bought Ender's Game. Which to this day, I have neither read nor watched the movie.
But then a year or two later, I decided to read this book.
BEST. DECISION. EVER. 
Fast forward to today and I am rereading the series that took me by storm. By the time I finished Cress, there was still four months left before Winter was released so I did suffer a little waiting!
But enough of the backstory, let's get into the real-deal fangirling.
Commencing in
3
.
.
.
2
.
.
.
1
"Even in the Future the Story Begins with Once Upon a Time."
― Marissa Meyer, Cinder
Rereading Cinder was one of the best things ever. I usually don't reread because time is a very limited factor in my life, but I knew I wanted to so badly! So picking up this book and reliving these precious events and scenes with characters that I know and love just made my heart burst.
Literally.
I cannot even count how many times I squealed in the first chapter!
The dusty market, Cinder's itty-bitty foot, KAI, IKO and all the cute moments in between and afterwards!
Let's talk Cinder.
My idol. Lord, the perfect mix of Cinderella and badassery.
There is nothing I don't love about Cinder and she is not perfect. She is crazy talented with her mechanics and problem-solving mind set. She is kind, patient and generous despite how many times she should have ripped off Pearl's and Adri's heads! She definitely struggles with her identity and coming to terms with her leadership but who wouldn't struggle with that!
PLUS SHE IS SASSY! SARCASM FOR THE WIN!!!!!!!!!!!!!!!!!!!!!!!!!!!!!!!!!!!!!!!!!!!!!!!!!!!!!
Gosh, there is a reason Tumblr calls her the Sass Master!
"I'm sure I'll feel much more grateful when I find a guy who thinks complex wiring in a girl is a turn-on."
― Marissa Meyer, Cinder
For me, Cinder was going to have to be an out of this world character. I have been ridiculed and teased for harbouring this fascination with Cinderella's story all my life. Many people question me on my taste, and tell me to look into a princess who is more than a pretty face! Who does more than just wait for the handsome prince!*
*See Linh Cinder
Cinder is far more than a pretty face, she is a hero! She saves the entire world plus the moon. So think I'll keep this idol, thank you very much!
I just love Cinder. I cannot help it. Every time she does something cool with her mechanics or uses her cyborg resources to defeat the bad guys you can find me in the background crying and rooting for the girl who embodies everything I wish I could be.
Brave. Smart. Kind.
A leader.
"Soon, the whole world would be searching for her–Linh Cinder.
A deformed cyborg with a missing foot.
A Lunar with a stolen identity.
A mechanic with no one to run to, nowhere to go.
But they will be looking for a ghost."
― Marissa Meyer, Cinder
---
Alright let's move on to Iko.
IF YOU DON'T LIKE IKO PLEASE REMOVE YOURSELF RIGHT NOW.
WHO CANNOT ADORE IKO?
SHE IS LITERALLY EVERY HARDCORE FANGIRL AT HEART!
"Prince Kai! Check my fan, I think I'm overheating."
― Marissa Meyer, Cinder
I love Iko for many reaosns and the primary one being that she is literally a chip, but so much more. Her entire self is held withing a scrap of metal and yet she causes the biggest smiles to cross my face. She has a big heart (imaginary or not) She has the confidence of a runway model because she is F.A.B.U.L.O.U.S.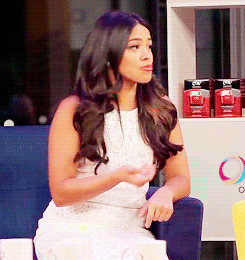 For the most part she is a little android in this book, but she acts just like any other person would. She thinks, she feels and she fangirls. The three most common things to come to a human being. I honestly wish she was my best friend. She's the kind of friend that would never leave you, always nag you but inevitably steal your heart and never let go!
"We all have our weaknesses."
"I know," said Iko. "Mine is shoes."
― Marissa Meyer, Cinder
---
*INITIATE IKO-LIKE SQUEALS*
KKKKKKKKAAAAAAAAAAAAIIIIIIIIIII!!!!!!!!!!!!!!!!!!!!!!!!!!!!!!!!!!!!!!!!!!!!!!!!
"Steadying herself with both hands on the table, she managed an awkward bow….
'Your Highness,' she stammered, head lowered…
The prince flinched and cast a glance over his shoulder before hunching toward her. 'Maybe, um…' – he pulled his fingers across his lips – 'on the Highness stuff?"
― Marissa Meyer, Cinder
*swoon after swoon after swoon*
My poor, precious, handsome emperor.
Kai clearly struggles tremendously in this entire series in the fact that he has so little power for someone who should have all the power. Being forced to marry and comply with a tyrant is not exactly easy, now is it? There is no denying the hardships that he faces in this book with his father dying, Lunar-tyrant rampaging and his thoughts about this mechanic that just won't leave his brain!
But above everything, he is still sweet, generous, loyal and also very, very sassy!!!!!
"That you prefer to rule through fear rather than justice? So sorry, Your Majesty, I'm afraid I already knew that about you."
― Marissa Meyer, Cinder
Just look at all that sass!
He's just trying to protect his country guys. Give the boy some love.
---
The. Ship.
"He was the fantasy of every girl in the country. He was so far out of realm, her world, that she should have stopped thinking about him the second the door had closed. Should stop thinking about him immediately. Should never think about him again, except maybe as a client–and her prince.
And yet, the memory of his fingers against her skin refused to fade."
― Marissa Meyer, Cinder
*More squealing*
The. Ship. THE. SHIP.
I can't even form words. They are just so darn cute together. KAIDER forever and ever. To infinity and beyond. I ship it so hard. SO. SO. Very. Hard.
From the moment they first met. Gosh. It was too cute. Even rereading it a second time I just couldn't contain my smile while reading heir scenes! The just….ugh. So cute!
"Kai cleared his throat. Stood straighter. "I assume you are going to the ball?"
"I-I don't know. I mean, no. No, I'm sorry, I'm not going to the ball."
Kai drew back, confused. "Oh well… but… maybe you would change your mind? Because I am, you know."
"The prince."
"Not bragging," he said quickly. "Just a fact."
― Marissa Meyer, Cinder
Kai, you sly dog, you.
"Before she knew what she was doing, she was storming after Kai. She grabbed his elbow and spun him back around to face her. Without hesitating, Cinder wrapped her arms around his neck and kissed him."
― Marissa Meyer, Cinder
*swoons/faints/squeals/doesallthethingsonedoeswhencompletelyobssesedwiththeship* ---
Now this book does not come without it's sad moments. This is Cinderella's story after all so you gotta have the oppressive adoptive family, plus Cinder is a cyborg a not-so favoured thing in the futuristic society she lives in!
So let's take some time to address the sad bits.
Peony.
Peony, sweet little Peony she is also the epitome of fangirl (along with Iko). My heart broke for her every step of the way and I totally forgot how early on in the book tragedy strikes her!
When Cinder goes to see her in her final moments, I can't help but get so sad and heartbroken!!!!
Fangirl on, Peony. Fangirl on.
Now let's take some time to hate on Pearl and Adri. Total witches and I hate them soooooooooooooooooooooooooooooooooooooooooooooooooooo much. ARgh. Just thinking about them makes me stir with anger and sympathy for Cinder. In other words they were the epitome of evil step-mother and step-sister.
Of course there is always some light at the end of the tunnel and we meet our lovely fairy-godmother!
Dr. Erland!
A very special snow-flake with lots and lots of secrets!
---
As for the actual story itself.
SUPERB. FANTASTIC. ABSOLUTELY STUNNING.
DEFINITELY MY FAVOURITE CINDERELLA RETELLING OF ALL TIME!
THE ENDING JUST GUTS ME LIKE A FISH.
CINDER'S FINAL WORDS ARE EVERYTHING.
I WILL DO NOTHING BUT SING PRAISES AND GLORIES ABOUT THIS BOOK!
This is after all a fangirling post!
---
(I realize now that I went on a little pattern with the Sailor Moon gifs!)
So time for you to fangirl/boy with me! If you love Cinder or anything TLC related like/comment/spread the word! I am here for you! 
Do expect similar posts for Scarlet, Cress, Winter and all other additions to the Lunar universe!
If you haven't read this yet, I will always recommend it! Such a fun, adventurous and perfect twist on my beloved classic!
Please commence your fangirling in 3…2…1!
Happy reading!
~ Rendz