Greetings readers!
There are some moments that just stick with you forever. Those moments that either truly traumatized you or just leave you feeling good inside.
I have a lot of traumatic memories, most of them are embarrassing but hey, that's just me and my awkward self.
One of those special moments is a mixture of both traumatic and happy! I was lucky enough to meet Marie Lu almost a year ago, in October when she was on her The Midnight Star tour. Meeting her left me shaking, if you don't know, MARIE LU IS MY IDOL!
*Read more about that fateful day here*
Her books have left me mostly traumatized since I was 12 (but traumatized in a good way!)
So earlier this summer, I, for some odd reason, got a magical stroke of luck and won my first Goodreads giveaway! (It was the first one I ever entered!) AND I WON A GALLEY OF WARCROSS!!! Just imagine loud screeching and jumping up and down, that was basically my reaction! Then I actually received the book on Book Lovers Day!! I can't even explain how over the moon I was!
Warcross by Marie Lu
For the millions who log in every day, Warcross isn't just a game—it's a way of life. The obsession started ten years ago and its fan base now spans the globe, some eager to escape from reality and others hoping to make a profit. Struggling to make ends meet, teenage hacker Emika Chen works as a bounty hunter, tracking down players who bet on the game illegally. But the bounty hunting world is a competitive one, and survival has not been easy. Needing to make some quick cash, Emika takes a risk and hacks into the opening game of the international Warcross Championships—only to accidentally glitch herself into the action and become an overnight sensation.

Convinced she's going to be arrested, Emika is shocked when instead she gets a call from the game's creator, the elusive young billionaire Hideo Tanaka, with an irresistible offer. He needs a spy on the inside of this year's tournament in order to uncover a security problem . . . and he wants Emika for the job. With no time to lose, Emika's whisked off to Tokyo and thrust into a world of fame and fortune that she's only dreamed of. But soon her investigation uncovers a sinister plot, with major consequences for the entire Warcross empire.
*I received this galley from a Goodreads giveaway, which doesn't affect my opinion in any way.*
I've been waiting for this book since she first announced it! I will gobble anything written by Marie Lu. Even though I am not a video game kind of gal (I've never played a real video game in my life….it's true!) I was still super excited for this! Virtual reality and a hot swoony billionaire, Y A S! So after having read it, I can happily tell you that it is classic Marie. Fun, stressful, and a hell of a lot twisty. PLUS THAT ENDING! I almost died.
What I Liked
Characters:
Emika: I love her, rainbow hair and all. (Not going to lie though, I would sometimes forget her colourful hair in my imagination and have to fix up my visual image!) But yes, Emika! A super talented hacker and incredible Warcross player with a tragic life story. She lives day to day just thinking about the amount of money she owes and scratching up just enough to get by, but time ran out for her and she had to make some big decisions. One of those obviously including hacking into the biggest game in the world! Perhaps not the most well thought out plan, but she is crazy smart and so brave considering how alone she has been her whole life. She is no Cress (the hacker-love of my life) but she knows what's she's doing and she does it well!
Hideo: Oh my God, *swoon*. Marie always makes up such great complex and broody book boyfriends that I just cannot! And he is a young, successful billionaire! Plus insanely hot! *I'm not saying I'm a gold digger, but billionaire is a pretty attractive word 😂* He is a rather elusive character, but slowly he is revealed to the reader. His own tragic past and his plans for the future: to make it different, make it better. He is as I mentioned a very complex guy.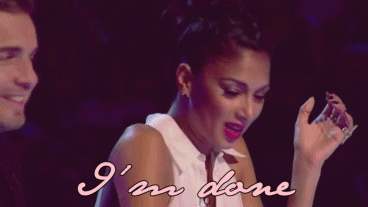 Other characters…Marie never fails in the diversity factor! Long before it was even a hot topic in YA (though it should have always been) There are all kinds of characters in this killer novel. Disabled, gay, various different races including a Latina (yay!) not to mention Emika is Chinese-American. I loved all the side characters of course! They were so much fun to explore and added an extra richness to Emika's life and story!
Setting: Hello Japan! A country I have actually never visited, but I would love to some day! Though the Japan in this book is very, very different from Japan today! I don't know the exact year, but I am pretty sure this book takes place in the future where technology has reached levels so incredible that only books likes these know of them! The descriptions of the tech and scenery really gave a beautiful distinction between the reality and virtual world, which I will talk about next!
The Virtual Reality: Since tech is so advanced in this story, people can live in Warcross basically all the time. (Which while I think is cool, is also pretty scary!) I loved every moment of playing the Warcross game and exploring the worlds within it. I loved the use of the characters' knowledge in coding and all things computer science! I think it added authenticity to the story instead of the characters just knowing how to do all that crazy nonsense!
Action Packed!: Marie also never fails to keep me on my toes. When I was reading I wouldn't leave the couch because there was always something next. Another game to play, another hacker to stalk, another secret meeting with Hideo. It was a constant pull to just keep reading, keep going. Plus the actual Warcross games themselves were like actual video games, so they were very action packed and suspenseful! Not to mention those that went downhill!
Romance: Slow burn! It's always a slow burn with Marie, nothing ever happens in the moment, it happens with time. Emi and Hideo build a relationship. One that was supposed to be strictly business, but it leads to more. As they interact they find their commonalities, they find their differences and everything in between. Emika has looked up to Hideo since she was 11 in foster care and he was a 13 year-old genius. She might have idolized him just a tad, but who would ever think that they would get to meet and find more to love in their idols?! And find out that their idol is secretly impressed with them and begins to open up about himself to them. The chances of that happening is like 0, but this is a one in a million romance guys and I SHIP IT!
Those Legend & Young Elites Easter Eggs: I just about died, when I read "Daniel Batu Wing". I highly doubt he has any relation to my precious Daniel Altan Wing, but still! And then the one-eyed white wolf showed up in a Warcross game and I just about died again!
The Ending: Welp. I saw it coming and at the same time I didn't. If that makes any sense. You see I predicted it but usually my predictions are never spot on…and while I wasn't exactly spot on, I still got it!!! Was I a little upset that I guessed it? Yes and no. Yes, because darn it! I like to be surprised. And no, because darn it that was a great ending! THAT TWIST! It makes you seriously questions your morals and what you think "saving the world" is all about! Magnifique!
What I Disliked
It Took A While: As much as I say there was Suspense! Suspense! Suspense! There was that little section of the beginning where I felt like Emika was just drawling on and on about her tragic past. Which was very tragic…but I got tired of it a little too soon…Awesome things did happen at the beginning, but there was no effortless connection to the characters. Everyone was a stranger to me until things finally started to happen!
---
Overall, I loved it! This book has had some intense amount of praise and hype because it deserves it! I've never read a book half set in a VR and it was an incredible experience! Trust me, once you let the characters grow on you a little bit you'll be sobbing, panicking and cheering right along with them. Until the end of course, then you'll just be sobbing!
Rating: 4.5 / 5 Stars
Recommend?: HECK YEAH! It's Marie Lu people, MARIE LU!
Let me know what you think? This book came out last week so if l would love to hear your thoughts on it! What's your favourite Marie Lu book? Does she always make you sob? (The only answer is, yes.) What are some of your favourite video games?
Happy reading!
~ Rendz