Greetings readers!
I have long awaited this book. Not because I have been dying to read more SJM, not because I want to know more about that super important revelation she mentioned. No. I read this because I LOVE, I repeat I LOVE Chaol Westfall. And if you disagree or are completely perplexed at this little confession of mine, well I don't really care. 🙂
What can I say? I'm going to start with stating the obvious:
My life would have been much easier had I not read the Throne of Glass series by Sarah J. Maas
I'm in love with Chaol Westfall, so I go forth for him.
I am Petty when it comes to this series. P. E. T. T. Y.
I will in advance warn you about my pettiness.
Books stress me out guys, this series just makes me plain angry and argghhhhhh! I hold unpopular opinions in this fandom that would have me incarcerated by others. Just kidding. I just have a lot of arguments with a lot of people who try to "change my mind". News flash: it ain't gonna happen! I just can't.  Thinking about *certain* characters raises my blood pressure and I get frustrated with everything!
If you haven't read this series (I applaud you for staying away. Honestly save yourself the trouble) well I can't protect you from spoilers of books 1-5 anymore. I will highlight the spoiler stuff from this specific book, but I cannot guarantee you not getting spoiled about anything else in the series. So sorry.
I feel like this review is going to be full of unpopular opinions…but not in the way you might expect.
Tower of Dawn by Sarah J. Maas
In the next installment of the New York Times bestselling Throne of Glass series, follow Chaol on his sweeping journey to a distant empire.

Chaol Westfall has always defined himself by his unwavering loyalty, his strength, and his position as the Captain of the Guard. But all of that has changed since the glass castle shattered, since his men were slaughtered, since the King of Adarlan spared him from a killing blow, but left his body broken.

His only shot at recovery lies with the legendary healers of the Torre Cesme in Antica—the stronghold of the southern continent's mighty empire. And with war looming over Dorian and Aelin back home, their survival might lie with Chaol and Nesryn convincing its rulers to ally with them.

But what they discover in Antica will change them both—and be more vital to saving Erilea than they could have imagined.
I love Chaol. Plain and simple. So many people fight me over why and all I do is point out that he is one hell of a flawed human, who makes mistakes, who has regrets, who is loyal, who sacrificed everything he had for his King, and tells it as it is. Did I mention this guy is 🔥🔥🔥?! Well, I'm shouting from the rooftops! CHAOL IS 🔥🔥🔥!!!!!! He gets so much hate and I can't stand it, but I deal with it. Guys, I'm cool, okay? I deal with it. I disagree 1000000% and may get a little (very) flustered but I'm cooooool! I'm cool. *she said not very cool-like*
So yeah, if your an anti-Chaol kind of person, your reading a review by a pro-Chaol-anti-the-main-characters kind of gal. Just a fact.
I'm writing this in public and trying not to look like a flustered and obsessive fool….
*actual footage of Rendz*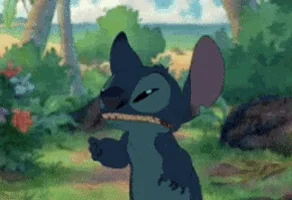 It's so not working!
Okay, let's get to it.
What I Liked:
Characters:
Chaol: *just gushing and swooning in public here* Ummm yeah. For all the reasons highlighted above. Flawed and human and hot and loyal and the total package! *at least one of you out there rolled your eyes…I sense you.* So Chaol, currently paralyzed waist down with a working manhood. Just facts guys, just facts. Don't get weird on me. But yes, he travelling with Nesryn (friend w/ benefits?) to go and find the famed healers of the Southern Continent in hopes that he might be able to walk again. Chaol grows immensely in this book. He is a natural pessimistic so trying to see the bright side in things isn't exactly his forte. He knows that the likely hood of him getting up again is slim so he learns to find hope. He is also trying to get together some allies to help aid them with the huge war brewing in the North. Neither tasks are easy and he goes through so many struggles, especially having to deal with the cunning and stubborn Khagan court.  But most importantly having to deal with his own inner turmoils.
Let's just say…
Nesryn: Yeah so our dear Nes here was brought into this series as a love interest really, it's that obvious in Queen of Shadows. She isn't so up front in that book, like she is in this one: so if your complaint for "not liking her" is equivalent to "not knowing enough about her" then I suggest you read this book because she is a pretty great gal!  She does have family from the Southern Continent so going back was like having a grand reunion with people she hadn't seen in a while! I love how important her family is to her. And not just her immediate family, but all her relatives and people of the South. She is a resilient character, keeping her head up despite the many struggles she faces. I love how she found a sense of kinship even though she hadn't seen her home in years, it's so precious! Suffice to say that I loved that her character was explored in this book, that we got to see more than one side to her!
Yrene: I loved Yrene in the novella The Assassin & the Healer, I thought she had potential to move on to be a great character! I mean she was a healer in a time when magic was banned and she was going on an adventure to the south. Low and behold here she is in the midst of her adventure!!! I honestly fell even more in love with Yrene in this book. She was sassy and smart but still the gentle, kind and curious soul I remember her to be. She is fully fleshed out in this book, her past gets delved into deeper and some of the prejudices she harbours change too! Plus her bickering and teasing with Chaol always made my day!
Different World: Instead of it always being cold now it's just tremendously hot. And you know what that means, Chaol has his shirt off all the time and that, ladies and gents, makes me very happy. As mentioned, this book takes place in the Southern Continent and the Khagnate which I believe was inspired by the Mongol Empire. So every character was pretty much a PoC, save those hailing from the North. I loved the change of setting a lot, I enjoyed this new built in world which had new laws and different societal norms. I liked that SJM really emphasized the differences between the north and the south and how it would come to affect Chaol's goal in retrieving allies.
Diversity was Better: This is true. In terms of different characters there is a wider variety. Most of the character are PoC seeing as it takes place in the south where skin colours range from light to dark brown. There are gay characters, one of the more principle royals is lesbian, and of course there is Chaol and his disability. Now I hesitate to comment on the disabled rep because I am not the person to say if it was done good or badly. I will however mention that Chaol did say that he hated people who said he would be "fixed" because he is not "broken". So I appreciated that at least. Otherwise, I would have to look into someone else's views on that particular rep. This is a step up from SJMs usual white washed world so pat on the back for that.
Suspense: I will be honest there is not a lot of action in this one. It's mainly talking and healing and some more talking. There are most definitely action scenes! Nesyrn can be thanked for that! A new type of magical creature is introduced which was so much fun to explore!! But action I think really takes a back seat. What really kept me glued to the pages was the political circles that the Great Khagan and his Court were making Chaol and Nesryn run around.  So many twists.  So many moments where I was left a little perplexed as to how difficult they were making this journey for him. But it kept me glued and that is what I want people! To be glued. Not to mention Chaol's journeys into himself and fighting whatever was brewing in that wound of his also added to the suspense and mystery of the story.
Romance: My baby is happy and that's all that matters to me. Not going to lie though. This romance plot had me stressed to the highest levels and we had to revisit his last nasty break up which just hurt my soul. Y'all have no idea how affected I was when Chaolaena sunk. Sad doesn't even cover it. Devastated. Distraught. Anguished. But now he's happy and that's the most I could ask for.  The sexy scenes were still more NA then YA, but I ship the ship so I was cool with it, not sure it's appropriate for the 12 yr olds out there, though. However, I think they were less intense than EoS.
*might be spoilery*
Chaol's face: I loved it before and now it's just 10000000x better.
*end of might be spoilery*
What I Disliked
*Pettiness to come*
Slow Beginning: It took five-ever to get this going. Look, I appreciate a 600 page novel on my baby, but at least let there be something happening. I totally understand why people were kind of complaining because literally little to nothing happens in those first 100 pages! Still I stuck through because Chaol! And I hope you stick around too because it gets 1000x better!
The Cover: I.  WILL. NEVER. GET. OVER. IT. NO. NO. NO. CHAOL SHOULD HAVE BEEN ON THE COVER. FIGHT ME! I did rant about this in a separate post however so you can see more of my anger there: Tower of Dawn Cover & My Thoughts
The fan made one is still 100000000x better.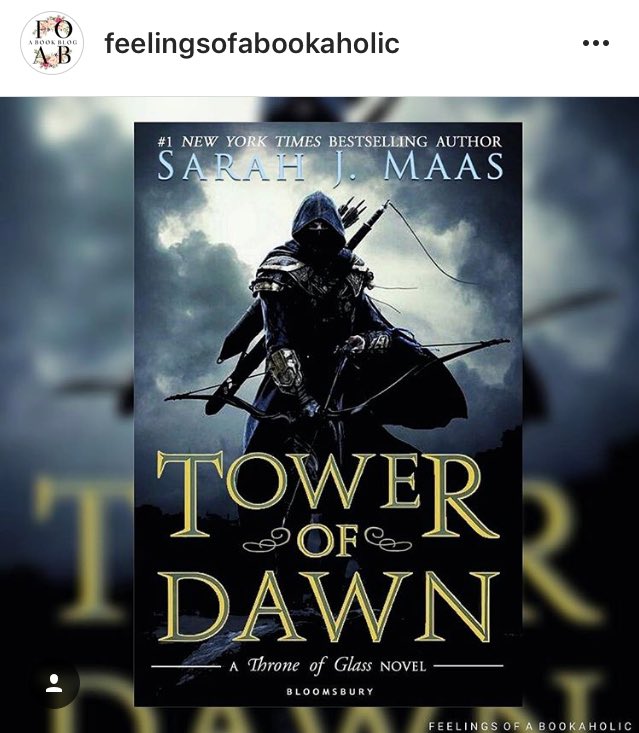 The Idolization of Rowan and Aelin: *pitch forks and torches suddenly surround Rendz* I hated this with a passion. *pitch forks get closer to Rendz* This book couldn't go three pages without mentioning the mysterious Queen of the North, the Fireheart, the Queen and her Fae Prince, the….I DON'T GIVE A DAMN! Aelin is in no way a saint and this book honesty paints her as one every three pages. I literally counted how many times Chaol was mentioned in EoS; 13! 13. This is a 600 page novel and I have to endure her being talked about like a saviour every three pages! Sometimes twice on one page! There was however, one page where Chaol was going through a tough time and he said he hated Aelin and everything she did to ruin his life, I applauded. That was the best page ever. Things obviously change in the next page and we are back to praising her, but bless that page for saying the damn truth!
As you can see my pettiness with this series is strong and I'm not afraid to show it off!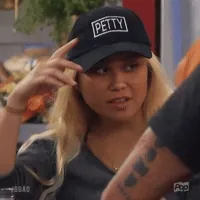 The Ending-Ending: I could have done without it, tbh. I know most others will however appreciate it.
Warning…More pettiness…..
Indigo (my big book retailer) had an Exclusive Edition…so of course I snatched it up! But I when I was thinking about a dust jacket poster, I was envisioning a beautiful scene from the book with my baby and perhaps Nesryn and Yrene at his side.
No.
Instead, I got Aelin & Co. ft. Chaol on the back flap. The back flap. I'm going to be honest, I was (extremely) mad when I first saw the poster, I was yelling a lot. I was angry for a good two hours, I just kept on repeating the words "disrespect" and "horrible" and making roaring noises. I laugh at myself when I think about my reaction now, since it is a pretty nice poster but still….I could have done without Aelin & Co. I would, however, keep Dorian and Manon!
---
Overall, I liked it. Will it top my love for Crown of Midnight…no. But it came close and I appreciate a whole book dedicated to my baby, Chaol despite it having a heavy mention of you know who. The info in this book is really important to the rest of the series so I obviously see why you have to read it and I am happy that I did!
Rating: 4 / 5 Stars (I would give Chaol all the stars though…anything for one of my book husbands!)
Recommend: Well duh! If you are gonna read the finale you kind of have to know what went down in this one. Plus, I need to find more Chaol-supporters out there!! Find me!!
Well, this is the end for now. The finale comes out next fall for all those wondering. I honestly am fine with this, I need a break from all this SJM. Who knows what I'll do when I get to her other series, it won't be for a while!
Let me know what you think! What did you guys think? Where my Chaol lovers at? Did some of the twists surprise you? If you want to rip me a new one about Chaol, go ahead, but I will always disagree. Just stay civil, no pitchforks!
Happy reading!
~ Rendz