Greetings readers!
I come to you with another tag, there seems to be a lot I need to catch up on for being absent a couple of days. Even though we are a two weeks into 2017, it is still early enough to share fun stuff from 2016. Right?
I was (once again) tagged by Mandy from Book Princess Reviews to do the 2016 Year in Review Tag. She has a fabulous post up on her blog which you can see here. She always has great posts and tags so you should really go hang out on her blog too!
Let's get started!
Trump vs. Clinton: Name is your favourite character rivalry.
Chaol Westfall vs Rowan Whitehorn from the Throne of Glass series.
*minor possibly major spoilers here*
This is less of a character rivalry and more of a Fandom rivalry. The amount of arguments caused over these two characters is both ridiculous and laughable. I don't like to fight people over plots we cannot control and although being on the losing side stings , I respect other peoples opinions.
I really liked LOVE Chaol. Let me put it out there. Crown of Midnight is amazing and absolutely thrilling. He has his good attributes and his flaws. He's human, (like the only one in this series…) so he makes mistakes. I still enjoy his character, even though he's been pushed aside. Then in Heir of Fire (book 3), Fae Warrior, Rowan is introduced. And he had a great PLATONIC relationship with Celaena, who by the end of the novel becomes Aelin. Rowan was never a favourite of mine. He was just a big, bulky, warrior who had to teach Celaena some tactful fae-warrior-ness, to defeat her enemies. I was alright with that.
But then in Queen of Shadows, this guy spent the whole novel, trying to keep it in his pants. Yes, he was helping Aelin (note: She is no longer Celaena, whom I liked better)  get revenge, but all the while having lustful thoughts and or trying to calm his hormone levels., i.e. dumping ice water over his head (not a lie, it's in the book). I don't find him interesting at all and honestly wish his relationship stayed a friendship with Aelin.
The point is, is that I'm on team Chaol. I do not have any interest in the new Aelin/Rowan ship, nor do I ship Aelin with Chaol, at all. I am Team Chaol because I do not think he deserves the hate and blame he has been getting throughout the recent novels. Being blamed for a certain characters death *when this character orchestrated their own death* is unfair and tiresome.
So although the rivalry doesn't really involve pitting Chaol against Rowan physically, the amount of bitter remarks and retorts from each side of the fandom is enough to fill in this tag.
Turkey Failed Coup: A book you started but failed to finish? DNF.
Forbidden by  Kimberley Griffiths Little
I started this book at the beginning of the year and only made it nine chapters in. Parts of the novel intrigued me, like the culture and world. However, the first chapters didn't grip me enough to continue on. There were definitely intense scenes, but not good enough to keep reading.
Pokemon Go: What book did you buy or read based on the hype? Did you enjoy it?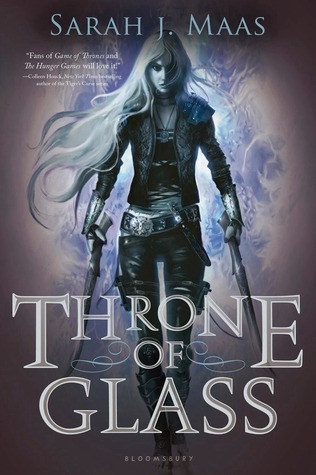 Another Throne of Glass answer. I read books 1-4 of the series in 2016 because I heard so much hype revolving around book 5, Empire of Storms.
Enjoyment levels:
Throne of Glass: 5 stars YESSSS
Crown of Midnight: 5 stars ALL THE STARS YASSS
Heir of Fire: 4 stars Okay, this is cool. I like this Manon character. And SORSCHA! SORSCHA IS ME, I AM SORSCHA! SHE ROCKS!
Queen of Shadows: 3-3.5 WTH. This was not up to par…
Empire of Storms: I avoided it. But I will read it…eventually.
Stranger Things: What's one book you want everyone to read?
Gosh, there were so many amazing books I read in 2016. I know the tag asks for one but I am going to pitch 3! (tehe, I'm a rule-breaker)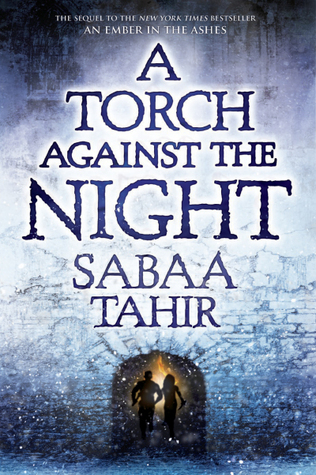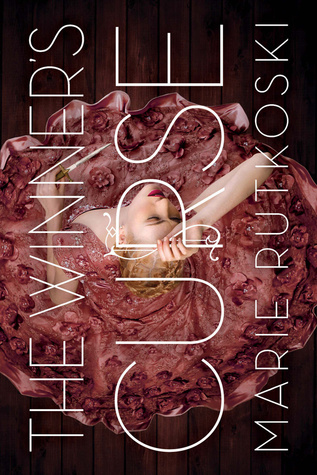 1 & 2) An Ember in the Ashes/ ATorch Against the Night by Sabaa Tahir Why? This series is epic, diverse and AMAZING!
3) The Winner's Trilogy by Marie Rutkoski Why? This series gave me chills and I relate to    Kestrel so much. It's fast and intense!
Game of Thrones, The Walking Dead, Mr. Robot: What was your favourite book cliffhanger within a series?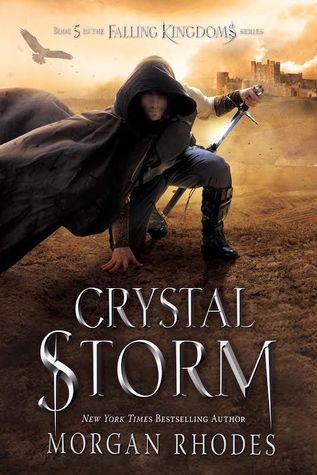 Crystal Storm by Morgan Rhodes.
This. Book. Left. Me. Trembling. It was absolutely fantastic and the ending was by far the best (worst) one I read all year! (Review to come)
The Tragic Crisis in Aleppo: Name the last book that made you cry or teary-eyed.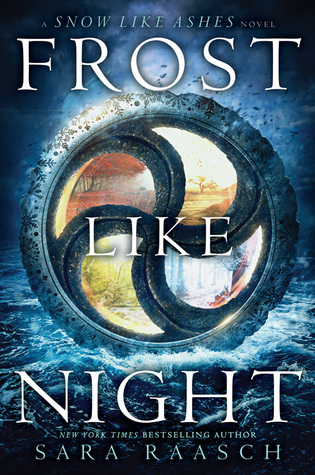 Frost Like Night by Sara Raasch
I don't usually cry when I read fantasy, even moving and emotional deaths don't bring tears to my eyes. There are the exceptions though. For instance this book. The last two paragraphs just destroyed me. The words were not sad, but full of hope and healing. Raasch takes some time at the end of her novel to reflect and look back at the intense scenes and emotions within the character's lives. Not with action but with thought. A beautiful thought that brought tears to my eyes and made me sob.
Brexit: Name a book you have an unpopular opinion towards.
Glass Sword by Victoria Aveyard
I liked Red Queen. I gave it 5 stars, but now that I think about it I didn't like it that much. Glass Sword was not a great sequel. It was slow, repetitive and Mare was unbearably annoying. I am looking forward to King's Cage however, solely because the ending of Glass Sword was so intense. Otherwise, Glass Sword was not great, 3 stars.
Four new elements discovered in the periodic table: Name an author you discovered/read for the first time this year.
Evelyn Skye, Jessica Cluess, Sabaa Tahir and Sarah J. Maas
Evelyn and Jessica are debut authors of 2016 and I loved their novels. The Crown's Game by Evelyn Skye was by far my favourite debut of the year and A Shadow Bright and Burning was by Jessica Cluess was also amazing. (Review here)
Sabaa Tahir debuted in 2015, but I read her books in 2016. Unfortunately I missed the opportunity to meet her when she came to my town and it is my biggest regret ever. *Here is to hoping she comes back soon*
Sarah J. Maas has been around for a while, but as mentioned I just started her books this year. I look forward to readng her other series A Court of Thorns and Roses when I get the chance!
#AllLivesMatter: Your favourite diverse read.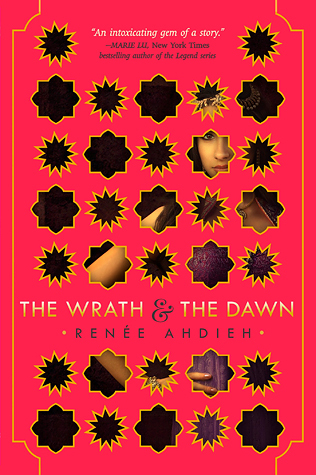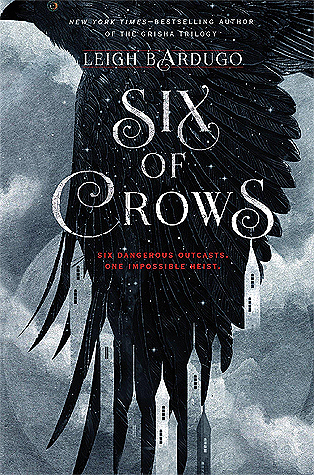 The Wrath and the Dawn/The Rose and the Dagger by Rene Ahdieh
Six of Crows by Leigh Bardugo
These two series vary in race, culture, sexual identities and character personalities. I find them to be eye-opening and intriguing. Reading from different races, backgrounds and experiences is really wonderful and I look forward to more diverse reads in the future.
I especially want to read more books based on Latin/Hispanic culture becuase that is my background and if anyone has any recs throw them at me!
Zika Virus: A book that spread like wildfire.
A Court of Mist and Fury by Sarah J. Maas
This book was IS everywhere! From bookstagram to book blogs to booktube to Twitter. I never hear the end of it. This has also caused me to be heavily spoiled as to what goes on in the books, but I am still anticipating the day I get to read this series!
Leonardo DiCaprio FINALLY won the Oscar: What was your most anticipated book release this year?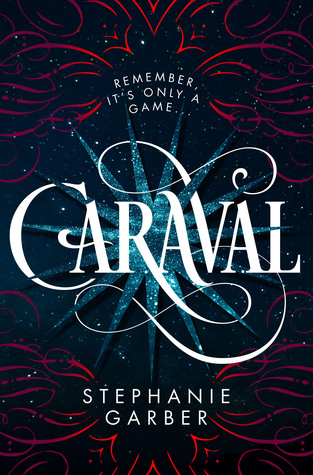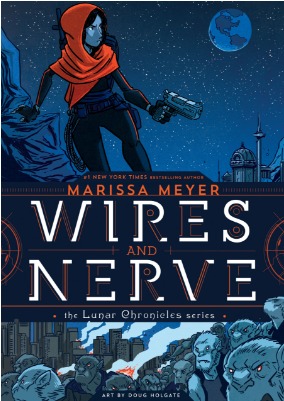 Caraval by Stephanie Garber
Wires & Nerve by Marissa Meyer
These two books both come out in January (on the same day and I cannot wait to own/READ/pet them endlessly!) XD Caraval has such an intriguing and mysterious synopsis that I have been dying to read it. And Wires & Nerve is part of the Lunar Chronicles and written by Queen Marissa Meyer, so I'm obviously going to read it!
In Memorium: Name a memorable character death.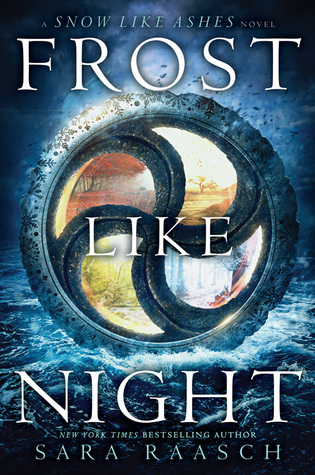 Frost Like Night by Sarah Raasch
*SPOILERS SPOILERS SPOILERS*
As mentioned before, this book made me sob. The last two paragraphs were of Meira glancing around the ballroom and talking about all the gaps that filled the crowd. The spaces where Henn, Finn, Noam, Nessa, Garrigan and Sir should be standing:
And that unity makes the holes in the crowd feel complete. Where Sir should be standing next to Mather as he talks with Jesse, Rares, and Oana; where Nessa and Garrigan should be following Conall as he weaves toward me through the crowd; where Henn and Finn should be talking with Greer at the edge of the room; where Noam should be laughing with Nikoletta and Caspar.

I don't fight the smile that eases across my lips, the tears that blur the colors and light of the ballroom into a shifting, sparkling kaleidoscope.

Rares and Oana were both right. We are our own magic now. And nothing can stop us.
I think Sir's death hit me the hardest because Meira never fully established that father-daughter bond she really wanted with him and had to leave him to die in order to save the world…Also Nessa and Garrigan </3 😥
The hope and heartbreak from reading the scenes of their deaths came back and I felt so overwhelmed. The tears started spilling out of my eyes and I couldn't stop them. This is my favourite passage from the entire novel and I'm getting choked up just writing about it right now! *cries*
Samsung phones: One book that blew your mind this year!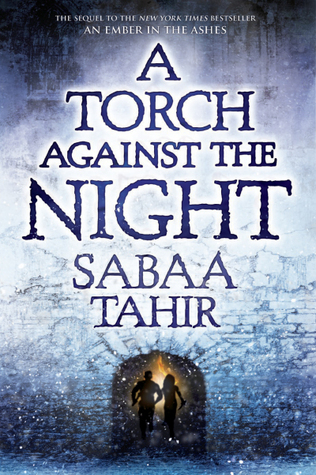 A Torch Against the Night by Sabaa Tahir
I now realize how repetitive this list is. OH WELL.
This book just took my breath away. So many twists and turns. The amount of hope and inspiration that ran within the hearts and thoughts of these characters in order to survive the brutal and evil world they live in is eye-opening. The representation of a female protagonist who is not brave and strong from the start, but has to find the courage to move forward from loss in order to find those she loves. The painstaking search for freedom that is always being deterred by another challenge, another choice, another twist that keeps him trapped. Being inside the mind of a character who is being broken, tested and eventually remade. The violence and the hope. It's about finding a way to govern your own destiny.
It tore me apart and blew the pieces away.
I loved it.
Runner up: The Winner's Kiss by Marie Rutkoski
_ _ _ _ _ _ _ _ _ _ _ _ _ _
Tagging time!
I tag you! YOU! YOU! YOU and….that's right YOU!
Go ahead and rant like I did. 2016 may be over but book feels never pass!
Happy reading and tagging!
-Rendz