Greetings readers!
We are in the midst of Hispanic Heritage Month (Sept 15-Oct 15) and I thought it would be fun to do a little tag! Now HHM isn't really talked about much where I am from. It's not exactly established and to be honest I didn't know it was a thing until like two years ago when I first joined twitter. So yeah.
I think this month is more well known in the US than Canada just because they have such a larger Latinx and Hispanic population. But there are Latinx people everywhere and I choose to celebrate it even if it's really just me when I'm not online.
I found this tag on CatFairy Books which looks like a very fun blog. This tag was originally created by Booktuber Iris Moon! If you want to see more, check out their posts! It's all about representation and how often you feel seen in books!
1. Introduce yourself! What are your identities?
Hi, I'm Rendz…but my name is not Rendz. However, for the purpose of this blog it is. Rendz is actually a nickname I sort of adopted in high school, so I adopted it for this blog of mine. I'm pretty much your everyday Rendz. Female. Cis-het. Introvert.
I was born and raised in Canada, but my parents immigrated here from El Salvador. A small Central American country that owns half of my heart. It's not exactly the most popular country…or safe. But it is home. (Regardless of my parents saying that I can only claim it so much…yup) I choose to claim it all. It's home and I ache to go visit.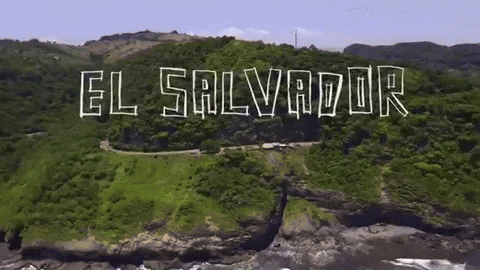 2. What was the first book/media in which you felt represented?
I honestly don't know the exact first time. I know it wasn't in books. When I was young we had access to Latino TV so Univision and Telelatino were parts of my life. And even though I shouldn't have been watching telenovelas….I did pay attention to some.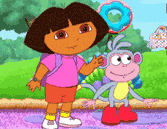 And I wouldn't exactly count Dora the Explorer as the best rep either. Although she did help keep up my Spanish.
I sort of felt represented in The Girl of Fire and Thorns trilogy by Rae Carson. Mostly because the world and language had Spanish influence, and Elisa was just an amazing character. (I seriously need to reread these books) But Rae Carson is not Latinx and although some words may be similar to Spanish it's just not the same as reading a book where you actually see your experiences from your culture, right?
HOWEVER, Flor and Miranda Steal the Show by Jennifer Torres had many moments where I went #relate. So I think that is my final answer. Lock it in.
3. Is there a character in your favorite book/genre that represents you?
I'm still looking.
It's not that I haven't found characters that I relate to, in terms of like my personality…but I would really like to see my heritage reflected in a book. Which is not gonna be easy to find. Yes, there are many Latinx books out there. But every Latinx country is distinct, we all have our own traditions, foods, customs and yes some do overlap, but I really really want to read a book about a Salvadoran character. (Don't even get me started how long I would have to wait for a Salvadoran Canadian character, I'd have to write that!)
I don't know when it will happen. Maybe I will make it happen? Who knows, but I am 1000% dropping all my dollars on it.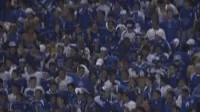 4. What was the worst representation of one of your identities that you have ever read? 
Not just in books, but I get so annoyed whenever Latinx characters are A) The Sex Object B) The Troubled Kid from the gang C) The Maid/Gardener.
I have had enough of that. Give me Latinx royalty. Latinx mythology. Latinx superheroes. Latinx nerds. Latinx anti-heroes. Latinx magic and fantasy.
5. What is the best representation of your identities that you have ever read?
Once again…still looking. I just have not read nearly enough Latinx books to come up with a good answer! But I am so looking forward to one day finding that book, where it hits almost all the points. For now I am just content reading any Latinx book!
6. Do you think your identities are misrepresented or underrepresented in the books that you read?
With the persistence to have an increasing presence of diversity in YA and MG, I am beginning to see the end of what was an under representation in those age categories. Recently, I have been discovering more and more books with Latinx characters and every week I check for more announcements on Latinx books that are to come. Let's just say I have a long list of books to get to and I couldn't be more excited. What I am hoping for is a lot more expansion within the Latinx stories told. There are so many Latinx countries out there, so many stories to be told.
I want to see them. I want to read them. I want to write them.
I Tag…
You. Everyone has an identity to share. Everyone has books that represent who they are, and I would love to read about them. So if you do decide to partake, ping back to me so I can see it! There are so many identities out there, I would love to get to know you a little more!
The Very Near Future Latinx TBR
Because so many of my answers were kind of left open since I haven't read enough Latinx books to really know what's out there, I decided to list some books that I know I want to get to!
Certain Dark Things and Prime Meridian and Gods of Jade and Shadow (2019) by Silvia Moreno-Garcia
The Storm Runner by J.C. Cervantes
Charlie Hernández and the League of Shadows by Ryan Calejo
Blanca & Roja (and other works) by Anna-Marie McLemore
And basically this entire list come 2019
And more!
LET ME KNOW WHAT YOU THINK! Are you interested in reading more Latinx rep? Any book recommendations for Latinx rep? What kind of representation would you like to see in books/media?
Happy reading!
~ Rendz