Greetings readers!
Frankly I have been doing some serious rereads during the quarantine-life. Never have I ever had so much time on my hands and still manage to get nothing done. Yup you read that right. I have not one, but two piles of *expired* ARCs to get through and what am I doing????? Rereading the Lunar Chronicles.
I feel your judgement and kindly ask you to get over it because I have a plan.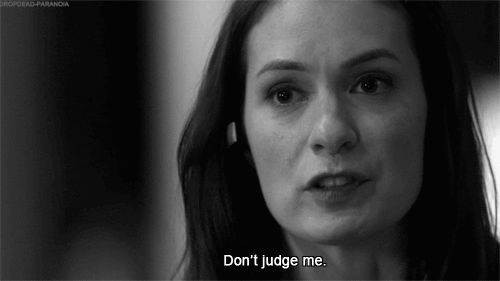 BUT BEFORE I GET TO THAT I MUST GUSH ABOUT REREADING THE LUNAR CHRONICLES!!!!!!!!!!!!!!!!!!!!!!!!
I, however, must address the bitter irony that: yes, I am reading a series in which a deadly plague is plundering the Earth while we are in the midst of a pandemic…I know. Reading these books was oddly too familiar at times.
The last time I reread this series was in 2017, so it is high time that I jump back in to one of my favourite worlds, with some of my favourite characters. Last time I did detailed fangirling posts, but this time I shall just be doing mini fangliring posts because let's face it nothing I write today will be much different from what I wrote in 2017.
2017 posts can be found below:
A Moment of Fangirling: Cinder
A Moment of Fangirling: Scarlet
A Moment of Fangirling: Cress
A Moment of Fangirling: Winter
Let's get to it!
Cinder
First of all: What a rush of emotions. It's been so long since I've touched book one and OMG it is so pure *sobs* I literally smiled like a fool the whole time we were with Cinder and Iko as they worried about their escape plan and I just kept thinkging of the other things headed their way! ALSO MY GOODNESS THE FORESHADOWING. Wow. Marissa Meyer really told us the whole plot in book one and none of us were the wiser. I mean *technically* Jacin and Cress are both in this book! Like who knew? I sure didn't!
Cinder is still my fierce queen. God I love her. Kai is still my naive fool. God I love him. Iko is still a fabulous rockstar. God I love her. Pearl and Adri? Can go to Hell. I will never not be mad at them.
Funny enough. I realized I've been pronouncing "Letumosis" wrong. hehehe. Um yeah. BUT the narrator says eye-ko not ee-ko, so I am very happy I at least got that right.
Safe to say, that this is still amazing as ever. My heart swelled with love even though it was torn apart when we get to the harder bits. I loved every single moment of it!
Scarlet
There are so many great things about Scarlet and much to my sister's dismay I forget about them all the time, so rereading this book was such a joy! Scarlet is seriously fierce. She is a force to be reckoned with and I love her. And then there is WOLF!! I forget how ferocious and soft my street-fighter is. Now that I've reread this, I think the story would have benefited from a little from more Wolf insight. AND the Wolflet scenes are just too cute they squish my heart. Yes, squish!
Cinder is still my queen. There is never a moment where I do not absolutely love the words coming out of her mouth even when she is seriously doubting everything. Kai, oh my dear Kai. He always gets stuck with dealing with Levana and for that we have to show sympathy for my poor prince.
Now. Carswell Thorne. The chapter opened with his name and I kid you not that I went from being completely deadpanned to smiling and giggling like an absolute fool. I still love him so much and y'all he is so dumb sometimes and unhelpful, I love the fool and the suave charismatic cheat. I love him.
In the end the book was still a great read. The plot is action packed and with Levana on the rise and her new soldiers on the loose things just get more and more intense. I forget how tragic the ending is for so many and it hurt even though I've read it before.
The narrator's French accent was alright. I shouldn't judge too harshly because you would cringe at hearing my French accent, but I digress.
Cress
If you think I had cheesy grins before you should have seen me listening to this book. First of all, my daughter Cress is still the most pure and adorable cinnamon roll and I love her as much as I relate to her social awkwardness. Thorne, my husband, is still the iconic fool he is and I am still very much in love with him. All the other characters are my children. I would give my life for them.
I forgot so much of what goes on in this book. Usually the main points stick but as I was reading I couldn't help but be excited about what was going to happen next because I actually didn't remember! Sometimes it would come back before it actually happened, but the anticipation still got to me!
The narrator was phenomenal in this book! I admire how many voices she can do and her Levana voice is soooo goood! It sounds to haughty and evil! But what I loved the most was the emotion she put behind the big scenes. You know the scene where a certain person ummm dies…yeah I actually teared up at hearing the emotion in their voice.
Cress is a favourite for a lot of reasons. Its funny and tender yet so action packed and adventurous too. Plus it stars the me-character as I like to call Cress hehe and reading about a character you relate to is always great!
Winter
A 23 hour audiobook. 23 hours. Wow. Okay, I was seriously overwhelmed when I saw how long it was but also so incredibly happy that this book is long. The whole time I was rereading the other books I was like "I can't wait until the whole squad is together" and this is the book and I just felt so emotional!
I'll be honest, I forget how much I enjoy the love story between Winter and Jacin. I mean Jacin is a lot to take in, but he is so soft for Winter and she is so soft by nature and they are just so terribly cute together! I also have to admire how amazing Winter is as a character, with endless compassion and empathy despite being told she is "destroying her own mind" for the benefit of others. She is just so amazing. I love her.
I don't know what kind of knowledge I was using before when I read this book, but it took me until my third read to truly pick out all the connections between this book and Snow White! Like the fact that Winter finds refuge in a mining town in a little crammed with seven other people!! How could I have missed that before!
As for the rest of the book *takes in deep breath* MY EMOTIONS WERE ON OVERDRIVE!!! I JUST LOVE THIS RAT-TAG CREW SO MUCH! THEY ARE SO MESSY AND SWEET AND BRAVE AND CUTE!
The final battle scene with Levana is my favourite. There is just so much manipulation and struggle and *more deep breaths* I just love my babies. All the ship moments. There are too many to count and we all know how I feel about chapter 71, the best chapter out there.
I was sad to have reached the end of the main series, even though I know there is more after that…but just knowing that I got to go through this whole adventure again and found new things to appreciate about it makes me feel so joyful.
Stars Above: Something Old, Something New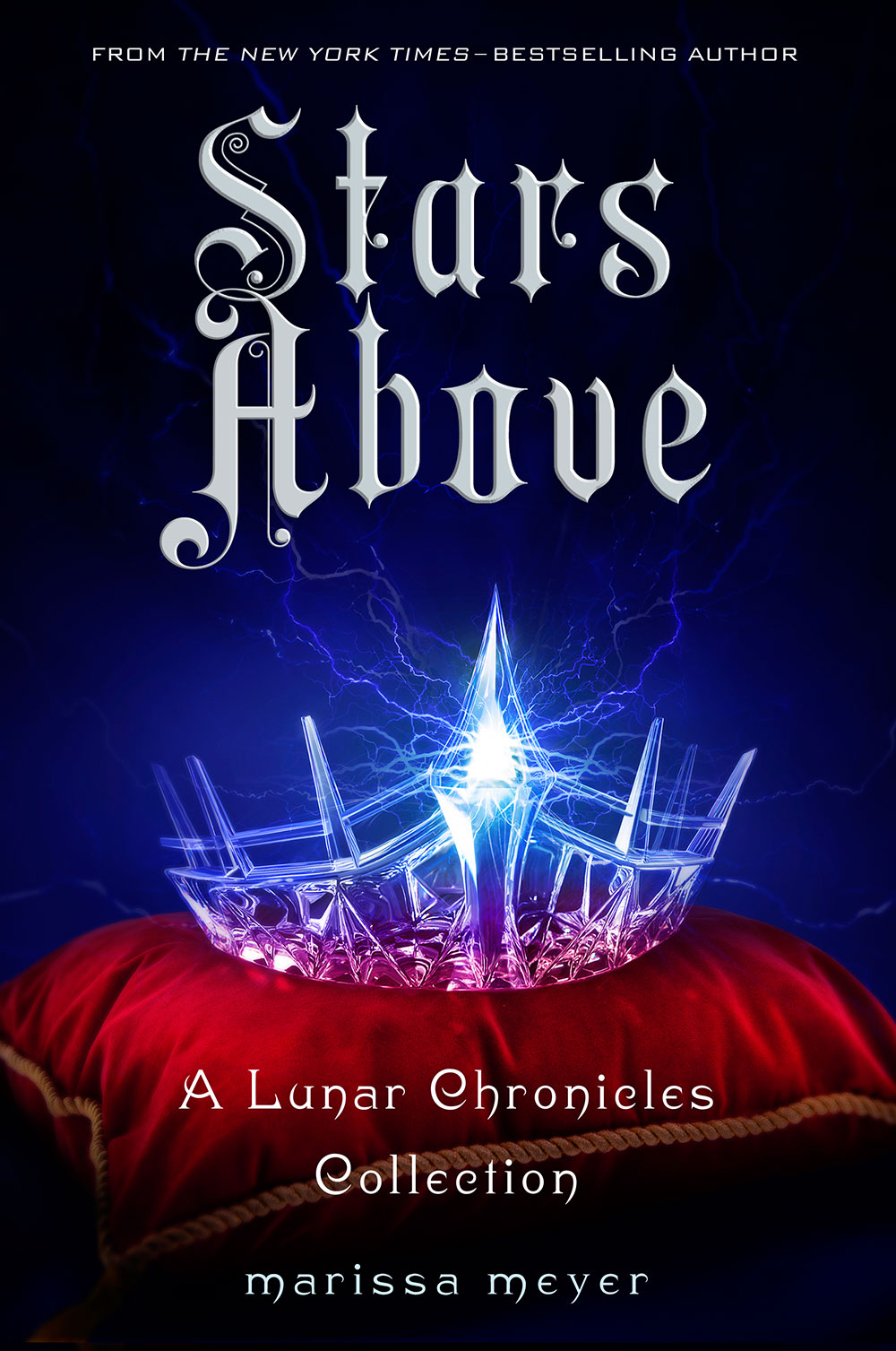 I'll be honest, I just came for the wedding epilogue and Y'ALL IT WAS STILL SO AMAZING. I must prelude by saying I will never live it down that I said this wedding epilogue could not be about Scarlet and Wolf because I was dead set on it being Cinder and Kai. My sister will never let me forget it and I will have to live with that shame forever. REGARDLESS, this wedding epilogue pulled on every heart-string just the right way. The gangs chaotic shenanigans were on full display and we cannot help but appreciate them! Every character had a chance to shine and show how they have changed over the years. I mean I can't say I love that we got minimal Cresswell scenes, but just having the whole crew together was so wonderful! I'm gonna miss these kids until my next reread!
BONUS: Graphic Novel reread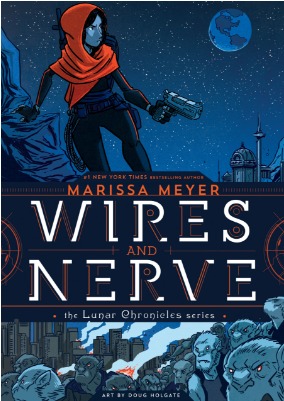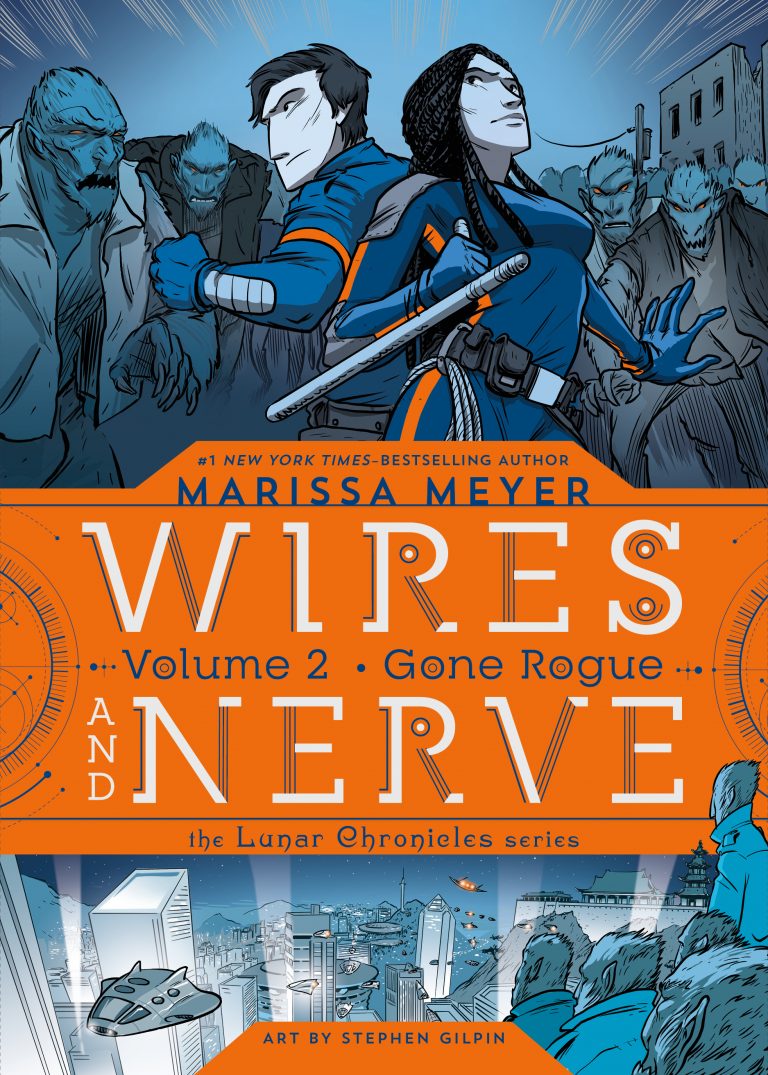 I just had to reread these or I would feel incomplete. AND IKO SHINED LIKE THE STAR SHE IS! We love one android and one only. I didn't remember much at all about this storyline so going through them again was such a joy! Her narration is AMAZING! Plus, the Cresswell scenes from volume 1 are amazing and the Kaider scenes from volume 2 are adorable! Not to mention the Wolflet proposal! I feel bad that Jacinter never gets as much page-time because I adore Winter!!!!! And of course Kiko is a thing (?). I also love how we get a glimpse of what happens after Winter and the clean up that has to get done. The illustrations are charming even if they are not in full colour or umm of a more detailed style, still we appreciate the hard work and extra TLC content!!!
What I didn't reread: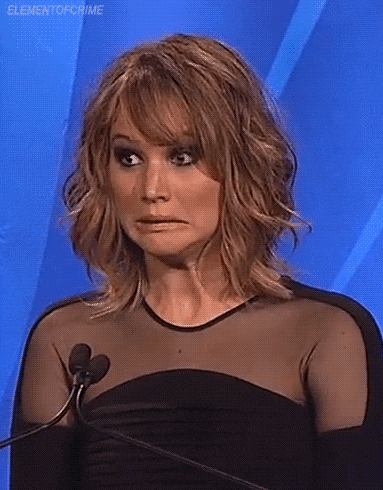 Fairest:
I just wasn't in the mood for more Levana. I never quite sympathize with her when I read about her tragic past, but I just didn't feel like going through the motions especially after finishing so nicely with Winter. If I do read this, I have to read it before Winter definitely, to get the sad soaked out of me when I finish the series.
The other short stories in Stars Above:
Pretty much for the same reason as Fairest, most of the short stories have tragical feelings at the end and I just want to be happy 🙂 I mean a lot of them end hopefully and they all take place before the end of Winter and yet…I didn't want to be hampered with the sad feelings…I do love the stories and I think they do add interest to the backstories! But for this reread, I just wanted the happy feels! Next time I do this I will plan a better more grand reread hehe.
---
IN CONCLUSION,
I am still very much in love with TLC. I can see why people may think its juvenile or kind of out there, but I can't help but see this as a series about strong friendships, incredible character growth, a scary yet familiar world, the fall of tyranny and the triumph of resilience! Did I get too poetic? Maybe, but I don't care. I'm so in love with these books!
Let me know what you think! Have you read TLC? Do you have a favourite book? Have you listened to the audiobooks? Did you enjoy them? What is your favourite TLC moment?
Happy reading!
~ Rendz