Greetings readers!
Here I am with another attempt at trying to explain how much I absolutely adored a book! This was my first read novel of the new year and AH it delivered. It delivered so hard my friends!
I can only hope my words make enough sense to tell you how much this book ROCKED MY FRICKIN WORLD.
If you haven't read book one, I highly recommend dropping by my review of The Wolf of Oren-Yaro and as always beware of spoilers below!
The Ikessar Falcon by K.S. Villoso
Pub Date: Sept 22nd, 2020
Publisher: Orbit
The stunning sequel to The Wolf of Oren-yaro where the queen of a divided land struggles to unite her people. Even if they despise her. K. S. Villoso is a "powerful new voice in fantasy." (Kameron Hurley)
The spiral to madness begins with a single push. Abandoned by her people, Queen Talyien's quest takes a turn for the worst as she stumbles upon a plot deeper and more sinister than she could have ever imagined, one that will displace her king and see her son dead. The road home beckons, strewn with a tangled web of deceit and impossible horrors that unearth the nation's true troubles – creatures from the dark, mad dragons, and men with hearts hungry for power. To save her land, Talyien must confront the myth others have built around her: Warlord Yeshin's daughter, symbol of peace, warrior and queen, and everything she could never be. The price of failure is steep. Her friends are few. And a nation carved by a murderer can only be destined for war.
---
*Thank you HBG Canada for the review copy!*
I LOVED EVERYTHING.
Villoso really knows how to write messy humans. And make it a good time. For me, that is. A good time for me.
Tali – I bow to the queen, but this does not mean that the queen makes good decisions. I love Tali with all my heart. I love that she is fighting twice as hard to find that peace she still thinks she can achieve. But I also see her flaws. She does wear her heart on her sleeve and it is constantly getting her into trouble. She may be ruler but she is still quite naive. She's a queen, but her status as mother takes over in this book and I really liked this angle. Why wouldn't a mother fight tooth and nail for her son she loves? But even in that fight there is some naivety. Tali is messy and makes mistakes which in my opinion makes her an INCREDIBLE CHARACTER. It means that she has room to grow, to change, to mess up again and repeat the process! I think a lot of reader's will be put off by some of the choices she makes (I was too) but, nonetheless, her desire to see things through makes me admire her all the more! And I can't wait to see if she will ever consider herself more than Yeshin's daughter? Will she break free of this dead man's grip? I don't know, I'm excited to find out.
Khine – Sweetie, you are doing amazing. My heart aches for one man in this series and it is KHINE LAMANG. He is resourceful, he knows how to make a plan, he has medical experience, he can make a friend out of an enemy, he will tell you as it is, HE IS SIMPLY THE BEST. he was thrown into this political, violent mess and he endures time after time. We love to see it. BUT WE ARE ALSO VERY AFRAID FOR HIS WELL-BEING. OMG but seriously the best character in this series. It goes Khine then Tali. Khine is #1! Never forget.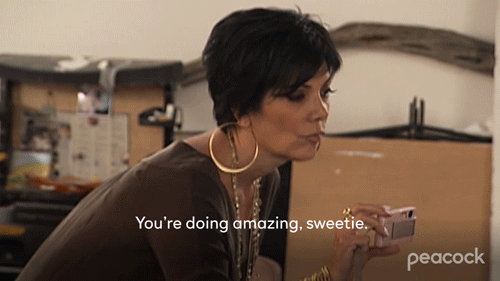 Agos – I don't know. I sat there after closing the book (whilst reeling) trying to understand my emotions towards this character and all I can is that they are quite complex and not at the same time. Agos is far more fleshed out and present in this book than in the first one. We see first hand how far he goes for Tali and how much his position as her servant, her guard, makes him both a man with less power and yet one who still feels himself entitled to some anyways. Not sure that makes sense, I'm still working him out. There is this reoccurring imagery of Agos as Tali's dog, obedient to her every beck and call. But can there also be a point where the dog overpowers the chain and drags the master? *shrugs suggestively* This is not say Agos is some poor chap caught up in this mess like Khine. No, no, no, Agos is a hypocrite, overbearing and possessive which is why I can't say I like him very much even though he spat some truths here and there.
Rayyel – I definitely see how we were supposed to empathize with this man, but the note I wrote to myself in the middle of the night right after closing the book is this: "Rayyel – useless ass mofo. I still hate you." Which is a little unfair because he isn't totally useless and again I'm coming from a very biased POV. He is 100% still a bitch (not the cool kind) and yeah I don't like him, but I can't deny he isn't as conniving as I once thought.
So this a chunky book because we go exploring friends. WHO DOESN'T LOVE A GOOD QUEST NARRATIVE?! Thank goodness for the map because I loved tracking where our characters travelled too! I loved that we got to explore Jin-Sayeng in much more depth. I loved that we got to see the differences between the east and west! But buckle buds, because it is a long and winding road we travel!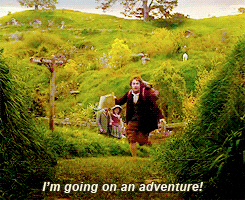 This book is all about the political intrigue! It's about the divide of a nation no longer split in two, but in absolute shambles. I love that Villoso wove in so many opposing views and voices within a single part of the nation to emphasize just how shattered ties between countrymen are. I also loved that we got to break down the class system! I loved how privilege and poverty, power and oppression were dissected within the characters from their blood down to the very structure of their names! Who gets caught in the cross-hairs of warring aristocrats? How much power is held within a name and title? Can one life replace another? These are the questions that seep through the story, the haunting words that follow Tali as she comes to terms with her own privilege and persecution.
Fantasy elements? You name it, this book has it. Assassins, zombie-like things, DRAGONS, DRAGON FIGHTS, creatures of the dark, gore, blood blood blood. And this only adds to THE INTENSITY OF THIS NOVEL. People this book is so INTENSE. There was literally no break. Twist after twist. Turn after turn. THE BETRAYALS. I, for one, LOVED IT. I loved that I couldn't catch my breath, I was so invested in this story, so eager to find out what happened next! It's a suffering fest and I loved it.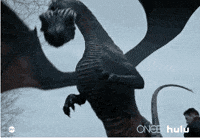 I can't even talk about the romance plot because it is so much more complex than I could ever put into proper words that make sense without spoiling anything. On the one hand, it is an element of the story that has sparked so much of the fire that is going on in this story and on the other hand it can be so insignificant because of the even bigger, hotter fires burning around the characters! It is truly just a wonderful level of complex drama that I lived for while reading. So, so much tea was spilled.
The best, absolute best, element of this series is the narration style. I love that future Tali is telling us this story. I love that she is talking to us, the readers. Feeding us her version of the events of her life and nation. Telling us what happens…and holding back on certain details, perhaps? It was subtle in book one, but this book really plays with this idea of what Tali is telling us and what actually happens to her, what she thought then and what she thinks now. I try so hard to read between the lines and I am sad to say I have not yet found the HEA I am looking for *sobs*
So the ending, specifically the last 20 pages, HAD ME ON THE FLOOR. I saw things coming and yet…I ABSOLUTELY DID NOT SEE THOSE THINGS COMING! It was a whirlwind of emotions at the end. So many things go down…and not very happy things *sobs some more* But gosh Villoso really pushed in the knife sheath-deep with this end. The blade had been hovering over me the entire time, inching in little by little, but these last pages were the final painful stab.
I loved it.
People will critique the book for being too long, but it was such an adventure. You have to accept it and bask in its length.
Final words: K.S. Villoso has brought down the hammer with another incredible installment of this epic fantasy series! If you want to dive into a captivating world of shady politics, fiery dragons, raw, messy characters and tantalizing revelations, then this pulse-pounding page-turner is for YOU. I cannot wait for book 3, we are in for so much trouble!!!!!!!
Rating: 5 / 5 Stars
Recommend: YES. You all need to get on this series LIKE NOW!
---
My Fan Art
To commemorate my love for the series, I made a painting of one of my favourite scenes from book 1! If you guys want to find out why Tali is looking fierce in the rain, I suggest you read the books!
Let me know what you think! What fantasy series are you loving these days? Any recommendations for dragon-y stories? Do you have this sequel on your TBR?
Happy reading!
~ Rendz