Greetings readers!
So I am sure we have all heard the news. The Suzanne Collins is coming out with a prequel novel to her iconic series, The Hunger Games. I was in the middle of the Raptors Victory Parade here in Toronto when the announcement went out, so I just got more excited in the moment.
I figured with the news I would share with you the story of how THG completely changed the way I read books.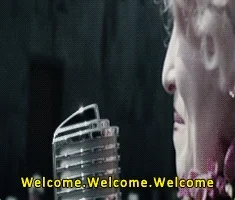 My Cousin Pushed Me To Read Them
Well she didn't so much as push me as constantly recommend them to me every time I asked her what she was reading. I remember her telling me that the books were getting super popular because they were going to be adapted into films. This was happening when I was still in my half-liking reading phase so I didn't pay that much attention to her. But then as I took trips to Indigo I noticed the massive piles and displays of the books and then a girl in my class started reading them so naturally I had to see if I liked them too!
And I swallowed them.
I asked my cousin to borrow her set (since she ended up buying them because the library hold line was too long.) I started book one very late in the night, but I remember being totally sucked into the first chapter.
After that I completely devoured them and read the series in just over the week. I had the time of my life. I don't remember all the details perfectly but I know I loved each and every book.
For the record I was always #TeamPeeta.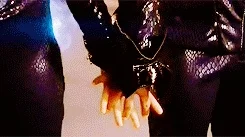 I literally dressed like Katniss
Yeah. If you went down my search history circa 2011/2012 you would see braid tutorial after braid tutorial videos. Lots of "How to get the Katniss Look" searches. And my absolute favourite "How to make a bow and arrow from household items". And yes I actually made one from a plastic coat hanger and skewers. The quiver was made from a paper-machéd rolled up piece of newspaper. Yup.
I bought combat boots, a leather jacket, lots of black Tees and greenish coloured jeans. Now that I think back on it, it was so, so weird. My braids never turned out that great and I wore them to school almost every day. Oh my god, RENDZ!
And you know what I told myself?! "Rendz, don't dress up as Katniss on Halloween because that's totes cliché" (just happily do it every other day of the year) *face meet palm*
The Movies were my LIFE
Part of the reason why I dressed like her was because of the movie. Before it even came out I watched the trailers obsessively. Meaning I would watch the commercial between shows JUST to see the movie trailer.
I watched every single cast interview I could. I googled the actors daily for any updates on the films. I grew a crush on Josh Hutcherson, which I berate myself for now endlessly.
I wore my leather jacket to the watch the first movie and yes, my hair was in the Katniss braid. I think I wore my hair braided to every movie viewing. I can't tell you how many times I watched the first one, I just watched it a lot.
My Memorabilia Collection and Obsession
I collected everything I could. I didn't have money as a tween obviously so I couldn't buy the pendant, I didn't get the posters or any stuff like that. But newspapers and magazines were at my access. I cut out every piece I could and saved it in a folder. Remember that ill-advised crush I had on JH, yeah well most of it is about him. I don't know what Past-Rendz was thinking but she crushed hardddd.
My sisters were very embarrassed for me and teased me endlessly about my obsession.
To quote Maz "She wore a braid everyday. Everyday. For like a year. It was more embarrassing for you than me!"
To quote Kez: "She made arrows!"
How I feel about the Prequel!
I'm excited for it! Yeah it might be a cash crab, but I am still super into it! I would love to see the early years of the games and what kind of rebellion was happening back in the day. I even heard a rumor that it could possibly be about Mags so YES I am 100% on board for this. It's the perfect excuse to reread the series which will probably happen closer to the date of release 😉
---
Let me know what you think! How embarrassed should I be about this past? When did you first read THG? Have you watched all the movies? Are you looking forward to the prequel?
Even more importantly…I WANT TO HEAR ABOUT YOUR #TRIBUTETALE? I would love to read a whole post on your thoughts! Feel free to use the hashtag (which I'm not sure is an entirely original) and tag me as well! 
Happy reading!
~ Rendz