Greetings Readers!
So I have been on a mini-hiatus. I have only come on to like some posts and reply to comments, but no concrete posts because January has just been so crazy for me! This month I am reading a total of 0 books at the moment #ShameOnME. But I did finish one book which I started in late December and as you can tell from the blog post title, it was Crystal Storm by Morgan Rhodes.
This book was one of my most anticipated books of 2016. I am in love with this high-fantasy series by Morgan Rhodes and I just cannot get enough of it! Also, Morgan is Canadian, so it's really great to love and celebrate an author from my own country!
On to the review!
Crystal Storm by Morgan Rhodes
As aforementioned, I love, love, LOVE this series and my expectations for each novel specifically this one, are always very, very high! So when I first started reading, I went in with a sane mind, clear and perfectly ready to take every punch thrown at me. Yeah…I was slaughtered by this novel. S L A U G H T E R E D.
What I liked:
POV/Characters: This series is multi-perspective and it follows five POV at once, so it can be a bit tricky to digest and keep up with each plot line. However, Rhodes did an excellent job of keeping things and people in order, in my opinion. Also, I adore multiple POV, so I had no problem with it whatsoever.
Cleo: I love Cleo, honestly. I have been on her side since book one and had my heart broken alongside with her own. I like Cleo because she's cunning, adventurous, sometimes foolish but overall a strong person. This girl has been put through hell and lasted five books worth of it. She deserves an applause.
Jonas: I like him, but I am not overly concerned about him. He has his good moments and other times I just want to yell, "YOU IDIOT". He is lost, per se. His leadership is not as strong as he wants it to be and he feels like he has lost sight of where he's going. Yet, Jonas overcomes that and in the end does the right thing. He grows up in this book.
Lucia: I honestly never cared for her, I thought she was a privileged brat (which she is) who was too selfish (again, she is) to see real suffering and sadness. But Lucia is turning a new leaf in this book, she's acknowledging her role as the sorceress and I appreciate her efforts to redeem her terrible past actions. I hope to see more of this side of Lucia because I really enjoyed it.
Amara: We were so close to killing her, but she lives. *I'm sorry if that was spoiler-y?* I understand why she does, what she does. Why she is, who she is. But, geez this girl has some serious issues.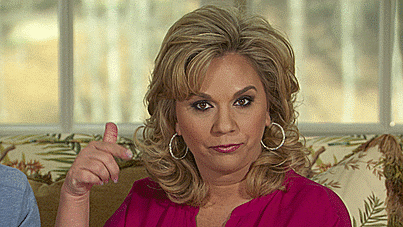 MAGNUS: My brooding Prince. My LOVE. MY EVERYTHING. There were times in this novel where I wanted to throttle him. His decisions were not all great BUT this book showed a great amount of development from him. Magnus goes from the "I don't really care what the hell happens" to "Fine, maybe I do care" to "Dammit I have to help, don't I" which was great. Not to mention he is the king of comebacks and his snarky banter is part of his dark charm!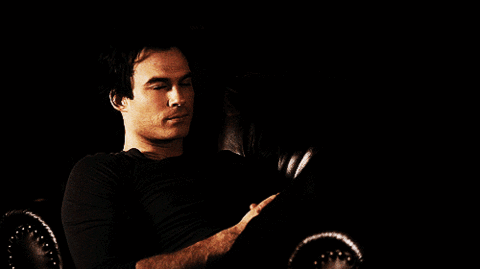 The World: I think Mytica is a really cool and simple place to remember. The north, Limeros is cold, the south, Auranos is hot and in between in is Paelsia which is meh, neither hot nor cold. A wasteland per se. In this novel we get to explore Paelsia more, actually the whole book takes place in it which was very exciting and fun. We get inside the minds of Paelsians and witness how scary it is when the oppressed find their salvation in an oppressor. It's not good, but it happens.
The Plot Twists: There were many. Some were predictable, not going to lie. Others were just a slap in the face! I did not see them coming and they hit hard and pummelled me. Hence, why I said I had been slaughtered by this book. The ending people. The ENDING! I gasped so loud at three o'clock in the morning! I though I had woken up my family. The ending is killer, it left me feeling trapped and suffocating!
The romance: MAGNEO is in full force in this book. I loved every single moment. There were some intense moments and softer, tender ones. I think my favourite scene is the one that involves a sketchbook, even though only Cleo is part of the scene! Also, Lucia and Jonas could, possibly, maybe become a thing. Who knows? Also I ship Felix with myself. My poor rebel, I want him to be happy, but I have my suspicions that things will not end well for him! Also, other ships spring up, some that are foreshadowed in books two and three!
The baby: I guess only the people who have read the book will understand. But when the baby's name was revealed, literal tears welled up in my eyes. It is probably also one of my favourite scenes in the book!
What I disliked:
It could have used more backstory: I mean with a certain someone back from the dead and a certain someone's brother also present, I felt like we could have learned more about those two characters. Even though they are definitely not the main characters, I felt like their stories were still missing within the overall story.
Slow Beginning: The beginning was tedious, things were getting in motion, not to mention we have to go through five chapters of it because every characters needs to be re-introduced. Not a huge complaint, but I was a little bored at the start, nothing was moving fast enough. It's made up for at the end when everything is happening so fast, you feel like you are a black hole just sucking in information and details.
______________
Rating: 5/5 stars ❤ ❤ ❤ ❤ ❤
Recommend: YES YES YES YES (Read more Canadian authors!)
Overall, I loved it. I thought the novel was fantastic, despite the slow beginning. It completely tore me apart and I anxiously anticipate the next instalment. If you are into high fantasy and like magic, kingdoms, twists and brooding princes, definitely try this series. They are quick reads and very entertaining!
What is your favourite fantasy series? Has anyone read this and is willing to fangirl with me right now? Comment below!
-Rendz