Greetings readers!
We all know there are some books that we say we are going to read and then months, perhaps even years go by and we still haven't read them. I especially have this problem with super hyped books. For example, I only started reading the Throne of Glass series  because I heard  so much buzz around it, and that was two years ago, when Queen of Shadows came out (the fourth book). Not to mention, I didn't actually get into reading until my early teens so I missed a whole lot of old hyped series and because I am that inefficient, I'm missing out on a lot of new hyped series!
The Bandwagons Series is what I call them. There are a lot out there, that out of the blue I just feel like jumping onto them…but I lack serious motivation to do so.
So why not list them all out for you. Clearly I like to share my inefficiencies with you all!
The Percy Jackson series…actually the whole Rick Riordan Franchise!
Ever since middle school I have been eyeing these. Then the movie came out and well I set my eyes on Logan Lerman (hello!), but I never got around to picking up the books. Plus, some boy in my class had the audacity to say that I should read Percy Jackson because it rules and Narnia drools. No. You don't say that to me. I immediately knocked them off my list. Him and the books, for a short while.
But lately, my urge to read them has resurfaced and with all the other companion series…I just really want to jump on this bandwagon. I want to get all the inside jokes!
The Shatter Me Series by Taherah Mafi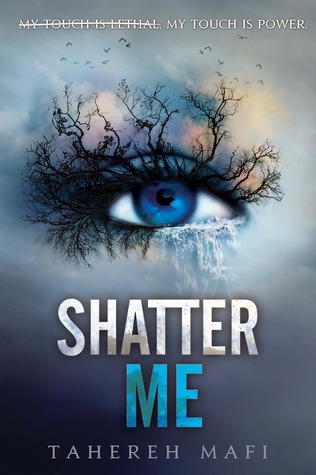 No I haven't read these ones either. My cousin did and she did throw the books in my face and yelled at me to read them…but I haven't. Now that new additions are being added, I kind of want to get in on this action too.
Kingkiller Chronicles by Patrick Rothfuss
Two words:
Epic Fantasy
I'm alllllllll for it. I've heard endless praise for it by my favourite BookTuber Regan @PeruseProject and I have seen so many raving reviews! Plus and anniversary edition of this just came out and it looks gorgeous!!! Just give me all the pretty epic fanatsies!!!
Mara Dyer Trilogy by Michelle Hodkin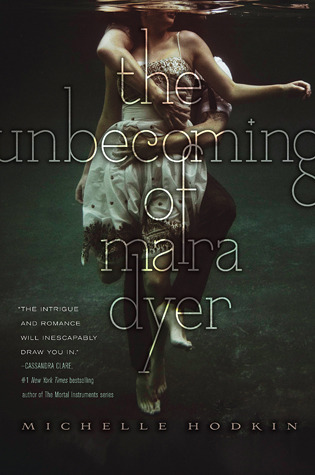 I saw this one a lot of Tumblr and boy oh boy does Tumblr make it seem intriguing. Not to mention all the hype surrounding this and the new companion series about this Noah person. I know there are mixed reviews about this series, but it really does sound interesting and I want to get in on all the inside jokes…………………….(that's basically my reason for everything.)
The Remnant Chronicles by Mary E. Pearson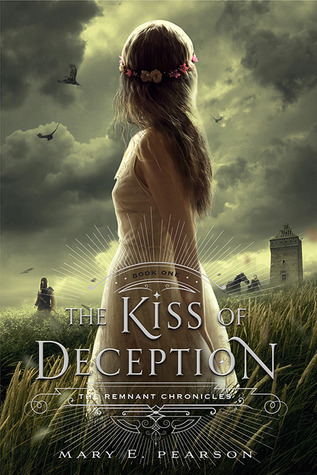 I actually almost bought this book. Then I saw that it was a love triangle or as people say "love triangle" (which putting it in air quotes I think kind of gives the secret reveal away…but I'm not 100% on what that secret revelation is, though I have good faith that I am right.) ANYWAYS…past the love triangle, I have heard incredible things about the characters especially the MC and although I think the titles and covers are kind of cheesy, I shall not remake the same Winner's Trilogy mistake. (i.e. I shouldn't judge the covers…or title)
PLUS…there is a companion series coming out so…….*geez Rendz let's just keep elongating this list with the companion series*
The V.E. Schwab Train
Self-explanatory really. I haven't read a single Schwab book, I missed her signing here in Toronto because I hadn't read any of her books AND I am missing out on a lot of epic fantasy and intrigue and pain.
Shame on me.
(And it was announced that there will be companion novels…)
The Cinda Williams Chima Bonanza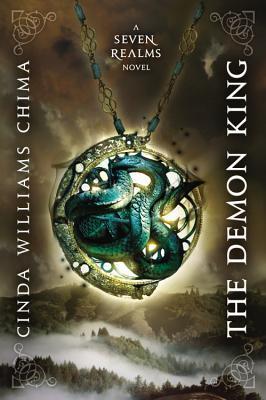 Again, Regan made me list all her books on my TBR. More epic fantasy. And yes there are companion series. *Rendz you have a problem*
A Court of Thorns and Roses by Sarah J. Maas
You know me. I have put off this series for a long while. (After jumping on the ToG bandwagon and heading down a bumpy road, I lost faith in SJM) I actually said I wouldn't read them and then I said I would and then I wouldn't and just………I will. I bought the books, so I kind of have to. I will be 100% honest that I only bought the series because Indigo had a beautiful fan art edition of ACOWAR, and I liked the art so yeah…Otherwise I'm not too excited. I do want to get the inside jokes and all the memes and stuff (and you know it's also getting companion novels) but like I can wait a little longer.
Harry Potter by J.K. Rowling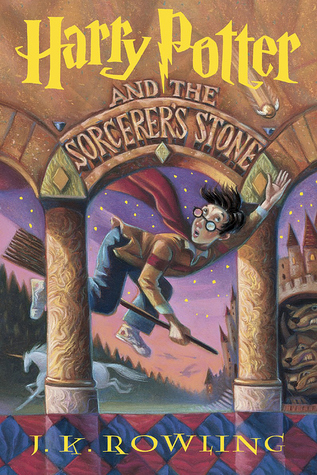 Yeah………this is so not going to happen. I always say "someday", "one day", "when I'm older and I can buy a pretty set", yeah…….probably not.
*Dodges tomatoes*
It's not that I'm saying the series is bad…I'm just saying it's a bit overrated and sometimes too much hype can cause some serious set backs. I mean even the thought of all those companion novels doesn't strike me (but sometimes it does). It's a back and forth, "I will, I won't, I will, I won't etc." I do have the inclination to watch the movies when they are on TV, but like I can't watch the movies and not read the books, it's sacrilegious.
So yeah people….biggest black sheep confession of the day.
---
Clearly there are more series I could have listed, but these are the ones that have struck me recently. There are so many bandwagons I'd like to join, but only so much time to read! Plus, all of these basically have companion novels…which apparently I'm just discovering I have a fetish for. I am very odd.
Let me know what you think? What are some bandwagon books you jumped on? What are some books you would like to jump on? Which bandwagon book should I jump on first? Has hype ever killed a book for you?
I'd love to know!
Happy reading!
~ Rendz