Greetings readers!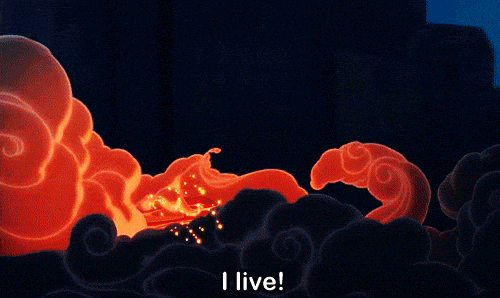 Welcome one, welcome all! I am back!!! I just finished an intense exam season that had me neglecting this website for at least three weeks and it feels so amazingly wonderful to be back! I missed you all so much, I know I have so much catching up to do and SO much to read, but I am so so ready for it all!
I feel like I wrote maybe one or two posts between my last wrap-up and this one. *checks to see*
The actual number is 3.
OH WELL! Here's another wrap-up posts that is being posted half-way through the month! These are always my more popular ones and the ones I have the most fun writing so here we go!
What Rendz Read!
I got a few books in in November before I started to get crushed by school and had to take a step back and reassess my entire life, so this will not be a long list.
Interestingly enough, for some mind-boggling reason that I still cannot quite comprehend I was in the mood to read Adult contemporary romance these past two months! What? EXACTLY. I, Rendz, reading a pure romance novel is so so rare and the fact that I was actually wanting to read these kinds of books is nothing short of a miracle! I have to say though I have been having some really good, some meh and some terrible encounters with my romance adventures, but all that will be coming in another post so stay tuned!
November:
The Kiss Quotient by Helen Hoang
The Bride Test by Helen Hoang
The Collected Works of Gretchen Oyster by Cary Fagan
Get a Life, Chloe Brown by Talia Hibbert
December:
One and Only by Jenny Holiday
The Good Luck Charm by Helena Hunting
The Matchmaker's List by Sonya Lalli
Josh and Hazel's Guide to Not Dating by Christina Lauren
So I didn't have bad reading months…I just didn't read any of the books I was supposed to LOL!
---
The OVER-Haul
Ummmmm. So I found out that when I get stressed and anxious and overwhelmed in general…I tend to maybe buy/request all the books. These past months have been tough on me, my mental state has been so worried about school (this semester really came to slap me) so I may have sent one too many emails out and my publishers have been more than generous with me.
Raincoast Books
A Heart So Fierce and Broken by Brigid Kemmerer
Diamond City Francesca Flores
Ink in the Blood by Kim Smejkal
The Winterborne Home for Vengeance and Valor by Ally Carter
Hachette
Goldie Vance and the Hotel Whodunit by Lilliam Rivera
The Wolf of Oren-Yaro by K. S. Villoso
Realm of Ash by Tasha Suri
Thomas Allen & Son. 
The Dark Lord Clementine by Sarah Jean Horwitz
The Vine Witch by Luanne G. Smith
Penguin Teen Ca/ Tundra Books
The Kingdom of Back by Marie Lu
Unravel the Dusk by Elizabeth Lim
Me and Banksy Tanya Loyd Kyi
Netgalley
Untamed Shore by Silvia Moreno-Garcia
Giveaway Win!
The Resolutions by Mia Garcia
Even if the Sky Falls by Mia Garcia
Purchases
Don't Date Rosa Santos by Nina Moreno
Signal to Noise by Silvia Moreno-Garcia
Serpent & Dove by Shelby Mahurin
I really don't deserve any of this.
What makes this worse is that I just feel more worried and anxious about having to read all of these books before their due dates. I AM MY OWN WORST ENEMY!!!!!!!!
And yet…I'll take this challenge.
---
Other Going-Ons
Mexican Gothic Cover Reveal –  MIND MUTHER F*KIN BLOWN
Excuse my French. But my mind was thoroughly blown away by this cover! The colours, the dress, the lip colour…I just everything about this cover is too gorgeous for words! I cannot wait to finally get my hands on it! You all must know how much I love Moreno-Garcia's work, I am so ready for more!
My Eldest Sister Read An Ember in the Ashes!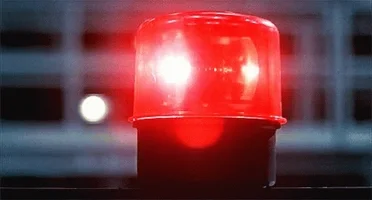 She was bored and had none of her own books to read so she finally TOOK MY ADVICE AND READ IT AND LIKED IT!!!!! I mean she is not as obsessed as I am, but I feel that's more her being stubborn and sticking it to me. It might take many more months of convincing for her to pick up the next book, but I have lots of hope she'll continue to love the books!
Last Month I did An Unhaul!!!
I finally stopped being a hoarder and did some de-cluttering of old ARCs! I gave some to my old middle-school teacher and others went off to charity! It felt good letting them go although by now I've requested enough to refill the shelf space I had originally made XD I'm going to be doing another unhaul soon so hopefully I can make more room!
The Mulan Trailer
I'll be honest, I wasn't overly excited at the fact at how much they were going to change it…but after seeing that trailer, after hearing Reflection as the background music…I am very much looking forward to seeing the full thing now!
I am an Audiobook Fanatic Now?!?!?
Me. Rendz. Is. Becoming. An. Audiobook. Reader/listener? Believe it friends, I've been having a lot of fun! I've been using them to get through these romance books faster and I have to say listening to sexy scenes being read to you is a totally different experience from reading them yourself. And if you're like me, who blushes at everything, you can imagine how red I get when I listen to these XD!
---
Posts of the Month
Popular Disliked Characters that I Like | An Unpopular Opinion Post I guess??? // Don't @ Me please
Oh god. Um EVERYTHING THAT I HAVE SITTING ON MY NIGHTSTAND AND DRESSER RIGHT NOW!
I won't even bother making a list, friends. It's gonna be a marathon of books for me this holiday season and while I am a bit overwhelmed thinking about it, I am also really excited about it!
How was your November? What were your favourite reads? What do you have planned for the rest of December?
Happy reading!
~ Rendz