Greetings Readers!
Oh so long ago, I picked up this book called Falling Kingdoms. Back then (and now) I was really into swords and magical kingdoms and princesses and princes, so in picking up Falling Kingdoms I had high expectations. But I didn't expect to be completely sucked in. Just immersed in the world and it's twists and turns.
I was addicted.
Today, marks the end of my journey. The publication of my review for the final book. Six books I have spent with these characters. Six books with new adventures, but the same journey. Six books of death. Six books of love. So today I reminisce on this, the sixth book.
Let's begin.
Immortal Reign by Morgan Rhodes
Publisher: Razorbill
Page count: 391
ISBN: 1595148248
Synopsis: As two lethal elemental gods set out to destroy Mytica, sworn enemies must become allies in the final fight to save the kingdoms.
Jonas continues to willfully defy his destiny, but the consequences of plotting his own course are drastic. As the fight for Mytica rages on, he must decide just how much more he's willing to sacrifice.

Lucia knows there's something special about her daughter and she'll do anything to protect her, even if that means facing Kyan alone.

Amara is called back home to Kraeshia. Grandma Cortas has her own plans for Mytica's future. She promises Amara power, revenge, and dominance if she agrees to be part of her scheme.

Magnus and Cleo's love will be put to the ultimate test. Dark magic is causing widespread destruction throughout the kingdom. Enemies across the sea are advancing. And unrest is stirring throughout the land. Is their love strong enough to withstand the outside forces tearing them apart?
---
Buy It!
Indigo | Barnes & Noble | Amazon | Book Depository
---
I read this book fast. This is what I love about Morgan's books. Everything happens, boom, boom, boom. It's a cut-to-the-chase kind of series. Not to mention, the ending of book 5 was absolutely monstrous so I was DYING to pick this up. Things happened and I honestly was not sure how our characters were going to get out of that mess. Going in, I was prepared for an ending that would destroy me and it turned out to be quite unexpected.
What I Liked:
Characters:
Cleo: My girl. I have hated every character in this series for a little while, except one. Cleo. I have rooted for her from the very beginning of the book. Yeah, I agree she was a pampered, pompous princess at the start, but boy did she have to grow, adapt and manipulate to survive this giant fiasco. In short, I absolutely adore her and her wit. Her growth from this puppet princess to this comeback queen was epic.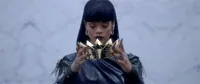 Magnus: My boy. We have come a long way, have we not? Let me tell you all. I hated this man for the first 2 books, tolerated him in the third one and have been head over heels for him for the fourth, fifth and sixth books. Is that an evolution or what?! Magnus goes through quite a few changes, from striving to be like his tyrant father to trying to be a more merciful ruler. He is still pretty mean to most people, but I'd say he is much more thoughtful now than in book one. His evolution is one I enjoyed very much, plus after his final scene in final Crystal Storm….umm….reading this book was necessary! In this sixth book, he is still a snarky prince, and I cannot help but love him.
Jonas: Oh Jonas. No offense, my friend, but you were really irrelevant for like most of the books. 🙂 Jonas had to learn how to make decisions. He made a lot of poor ones and then made some poorer ones, but there is a light at the end of the tunnel! He makes some good decisions in this book and for that I applaud him. His scenes are a lot more action-y so they make up for the more intense political or magical scenes the others get. But who am I to say that Jonas doesn't get a little magic himself? 😉
Lucia: Oh girl, I'm gonna be honest. I liked you in the first book and that's about it. I get it, you have been used all your life and now that you have power and people fear you, it is best to use it at your advantage. Not going to lie, you took it to an extreme and I know you tried very hard to be redeemable…but yeah you still aren't a fave-fave. You have cool magic though! And I appreciate the way in which you honoured Lysandra.
Everyone Else: People, there are six different perspectives in this book, plus a million side characters some of which I adore (Felix ❤ ). Just know that they add all the more drama, heartbreak and humor to the story. And one in particular just brings a lot more trouble *cough* Amara *cough* Needless to stay, they make the story richer despite it being a little tricky to keep track of them all.
Story & World: This is a big series, with many subplots and of course the big main plot. There is magic, war, politics and romances that come with their own twists and turns. It is addictive. I just wanted to keep being invested in how these characters could possibly resolve all these problems they have caused throughout six books! And while you may be turned off by the multiple POVs, I ask you to fear not because it is actually not that hard to follow. Every character has their own voice, their own distinct goals and faults.  I also love that Morgan made the lands in this novel very different. You know where everyone is because of the distinct landscapes. There is even a stunning map to help you along if you get lost!
Writing: Morgan doesn't do the heavy, whimsical fantasy writing that one would normally expect from these kinds of books. It's easy, it's light, perhaps a little juvenile, but it is simple and clear to understand. It is the best kind of writing for this story considering there are so many characters to follow and one has no time to get caught up on figuring out what this prophetic, metaphorical sentence is trying to tell you! It also makes the reading faster and for six books, I'm telling you, you will FLY through them!
Romance: This series is home to one of my most epic ships. Just look at that cover. Look at it. Tell me you are not intrigued by those reaching out hands. By that smirk on his face. BECAUSE WHEN I SAW THIS COVER I FLIPPED. AT SCHOOL. IN THE CAFETERIA. IN PUBLIC. I FLIPPED. I want to give a shout out to all the other ships in this book too! BUT I MEAN MAGNEO IS AN ADDICTION. One of the BEST enemies-to-lovers romances I have read because I friggin experienced it too! I hated Magnus and then I loved him. I have never been THAT invested in a romance (Save Cresswell)! Suffice to say, that I loved it. A lot. The Hint of A Possible Spin-Off Series: Morgan did THAT. She left us with a prophecy. One does not leave readers with a prophecy and not commit to telling it! Dear Morgan, I am ready for more. Please and thank you.
What I Disliked:
I Missed the Final Wow Factor: I just…needed more. A bigger BANG! More PIZZAZZ. I don't mean to say that there were not any jaw-dropping moments because there are, but I felt like everything was cleaned up neatly and swiftly. Wrapped in a bow and ta-da. I wanted a tad more drama, more risk. *More than the whole world Rendz, which was already at risk?* Yes.
No One Died: Okay, this is wrong of me to say. People did die…just not the people I wanted to die. Am I a bad person for saying this??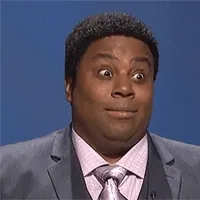 ---
Overall,  I had a blast. I flew through the first 60% of this book and savoured the last 40 because I realized that this truly was the end. Am I happy with the ending? Yes. Did I think the characters got what they deserved? Most did. Will I forever fangirl about Magneo? Absolutely!! Honestly friends, if you want a magical, political and adventurous fantasy series to binge, I HIGHLY recommend this series! (Plus you have to support Canadian YA!)
Rating: 4 / 5 stars
Recommend: Yeeeees! A fun, fantastical, and fabulous read!
Let me know what you think! What are your thoughts on this series? Who is your favourite character? Who is your favourite ship? Did you enjoy the final installment? 
Happy reading!
~ Rendz