Greetings readers!
I know a lot of you are mood readers out there and I am very curious to find out what kind of things trigger your moods! Is it simply a rush of feelings that overtakes you? Is it something visual? A smell, perhaps? For me, it is a combination of all of these factors and it comes in the form of the weather. Specific environments with specific aspects about the weather make me crave a certain kind of read. Is it weird to admit? Maybe, but it's true and I am nothing if not honest with you guys!
Summer Lovin'
Picture this: A forest of very thin trees. Green leaves and green grass. There is a soft yellow light streaming through the foliage and the trunks, it's almost blinding but not quite. It bathes everything in a soft glow of light making me feel warm and fuzzy inside and out. There's also a soft wind, very light and sweet smelling. It carries the scent of the grass and also picks up the pollen in the air making the view sparkle.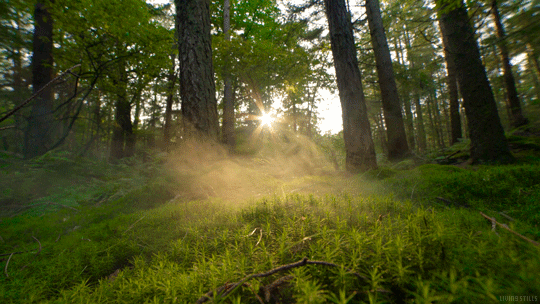 Scenes like this makes me want to read something whimsical! Definitely a fairy tale kind of read that makes me feel fluttery and magical. I definitely would stray away from anything too dark, but something that is very heavy on the forest setting and super duper heavy on the magic and whimsy. Most often it is middle grade that wins this category!
For example:
Rainy Days
Picture this: The world around you is filtered in a soft green-grey light. The paved road you're standing on is slick and wet, the lights from the lampposts lining the streets flicker in the puddles around you. There is a very list mist surrounding you, but you don't have an umbrella so you are getting a little wet. It smells like another bout of big rain is coming so you start sprinting down the road trying to find cover.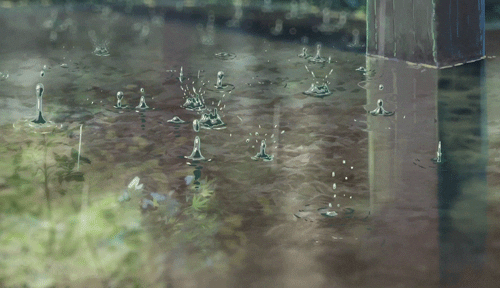 Settings like this for some reason remind me of Victorian books. So I definitely crave something historical with big skirts and horse-drawn carriages. Maybe it's because I hear London is always gloomy that I want to read something British!
For example:
October Mornings
Picture this: It's the middle of autumn. There is no green in sight, only orange, yellow and red can be seen as far as the eye can go. The breeze is cool so you are bundled up but not too tightly and the wind is more fresh than anything also carrying the scent of oncoming rain. As you walk down the a black paved road, you can hear the crunch of the leaves and the scent of the autumn is penetrated in your nose!
Autumn is back to school time and it just makes me think of middle school. It's probably due to the fact that I walked to school for most of my academic life so this experience is embedded in my mind. The memories are so potent and middle school, while it wasn't the easiest time, it was still a great time in my life! So books about being a kid and living your life are what really at the top of my mind in this environment!
For example:
---
I'm sure there are more environments out there that change my reading moods in certain ways and I'll have to take note of them in order to do a second of these posts! But for now I'll leave you with the three that are so common in my life right now.
Let me know what you think! What kind of mood reader are you? What brings out your moods? What kind of books do you read when certain moods come on?
Happy readng!
~ Rendz