Greetings readers!
Let's get nostalgic.
It's a simple question many people ask: "What book changed your life?"
The complexity comes in answering. For me at least, and I am sure many of you would agree. No one book changed my life. No one book had everything I was looking for. No one book had a full representation of who I was, rather it was multiple books. Series of books. Multiple series of books that I learned from, harboured intense feelings toward and ultimately changed me.
So we are going to start from the beginning and move forward. I am counting the series that have impacted me in one way, shape or form. There isn't really an end to this list. As life goes on, I keep reading more series change me and this list grows!
Those of you who know me might spot some familiars and go "Well…duh!" and some might surprise you. I doubt it though, I am about as open as a…well…book!
---
Junie B. Jones series by Barbara Park
So some of you know that I hated reading growing up. Going to the library at school consisted of me picking up picture books, but in Grade Two we had to start taking out novels. Books without pictures. The horror. I couldn't fathom reading a page of just words. Words that I didn't know their meanings or how to pronounce them. No.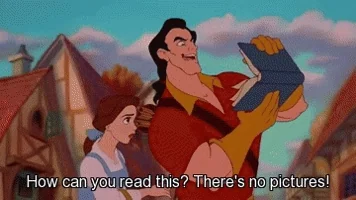 I saw all my classmates taking out books and reading them just fine. I (who was very prideful) took out books just like them and never actually read them! I hardly ever read my assigned books for language too. Eventually my teacher caught me. She noticed how I was struggling to pronounce words and when she interviewed me about my book, I knew nothing about it! She told me that I had to try and I was also afraid of being reprimanded for not reading again, so I listened to her.
The next time I went to the library I found a bucket full of thin-ish looking chapter books. An entire series, I realized about this coocky girl named Junie B. and her adventures in school. I made a pledge to myself in the moment, standing in front of the boxes that I would read this entire series no matter what. And I did. I read one every week or so and continued to do so until I found other series that drew me into my reading mode. I loved Junie B. It was the perfect series for me. A little comedy, a lot of drama and just good fun!
I'll always be thankful for Junie B. Jones and Barbara Park as they mark the beginning of my reading journey.
---
Now we are going to skip forward a few years and meet twelve year-old Rendz! In other words, The Golden Age of Rendz.
Over the years I read lots of great books, I went to the library three or four times over the summer to take out books, but none of them really impacted me or made me addicted to reading. That comes later!
---
The Hunger Games by Suzanne Collins
It was a January, some years ago. I was at my cousins' house after school as usual. My older cousin arrived and I saw that she was clutching a black book with a weird/cool-bird-thing on the cover. Tween-Rendz was intrigued, so I asked my cousin what she was reading. To quote her: "How do you not know?" Apparently these books were rather popular and her hold from the library finally came after weeks of waiting. Long story short, she ended up buying them to avoid the long library wait and I borrowed them from her in February.
I read the entire trilogy in nine days.
I always said that reading books slowly made them more enjoyable, but for the first time I had experienced the joy of being completely engrossed in a story that you finish it before you even realize. Everything about THG just hit me in all the right places. The action, the romance (even though it was a triangle), and the heroine just completely transformed me. Literally. (I braided my hair like Katniss for the next three years…#TrueStory) Then the movies came out and were great and I was just completely submerged by this genre of dystopia and  fantasy.
The big thing about THG is that the series made me less hesitant to head into the teen section or to explore the YA section at Indigo. I visited the library more often, took out lots of more books and read them faster than ever. My YA journey really started with this book series and I have never looked back!
---
Last one of this post! It's really no surprise!
---
The Chronicles of Narnia by C.S. Lewis
Controversial Bit: It didn't begin with the books, it began with the movie.
C'est vrai! It was December 2005 and baby-Rendz demanded that she and her family watch the movie she has been seeing advertised on TV lately. Her mother said "Your going to get scared by all the monsters," but Baby-Rendz insisted. So we bought the tickets and I watched The Chronicles of Narnia: The Lion, the Witch and the Wardrobe for the first time!
My mom was right, I was supremely scared of the monsters.
My cousin would eventually buy me a DVD of the movie and that, ladies and gents, is the beginning of a phase I am never going to grow out of!
BUT..the books? Where do they come into play? In the 6th grade my teacher decided to read LWW to us and I was literally over the moon because that meant we would also be watching the movie at the end of the unit! Of course while studying the book we had to find all the symbolism and metaphors and all those other fancy-dancy literary terms (plus I went to a Catholic school, and this is C.S. Lewis so you know Jesus was brought up a couple times too), but all of that really took a side note. For me, I was realizing that my favourite fantasy world could be explored in more ways, that I could venture further into the world with the other books, I just had to find the motivation to do it.
That motivation didn't come until the following year when I bought a beautiful bind up of all seven books and read the entire, humongous tome in a month and a half. It was fantastic, I found new love for LWW and also found other faves in The Horse and His Boy and The Silver Chair!
Narnia was such an important feature in my life. It took up (and still does) most of my thoughts, I would coerce my friends into playing "Narnia" at recess, I would reenact my favourite scenes at home and find my favourite quotes to write out. The obsession is never ending. I know they may not be the most politically correct books and C.S. Lewis is pretty problematic himself, but I cannot deny what a huge impact these works had and still have on me.
Narnia was my first fantasy world that I visited and even though I'm sure there are other amazing worlds to explore, I will always choose Narnia as my go to.
---
Alright that's enough for now! These are just the beginning books, the ones that really impacted me as a kid and tween.There are still a few more series that changed me in some way that I will dive into in other posts.
Let me know what you think! As a kid what are some books that really changed you? Or perhaps they made you fall in love with reading? I would love to know!
Happy reading!
~ Rendz
*Disclaimer: All gifs via giphy.com!*