Greetings readers!
The time has finally come. The time to share the story of my first ever vampire series.
I'm sure we all have that series. That book that first introduced us to vampires. The living undead that should be more horrific and less smexy than they are in the current context. For most of us readers, the first time reading about vampires might have been in Twilight. But even at a young age I broke away from convention and read a different vampire series!
The Drake Chronicles by Alyxandra Harvey.
It's not a very popular series (I think) and it's on the older side, I think it came out circa 2009-2012, but it is my first ever vamp series!! And this past June, I decided to reread the books for fun because I felt this random urge to! Thankfully my random urges bring out fun blog posts!
THE ORIGINAL READ
I originally read this series a very long time ago. Let's say around 2011. My mother took us (my older sisters and me) to the library to pick out some books we could read when we went camping later that month. Of course I ran to the MG section and lived my best life and picked out the book Storybound, which was magical and the perfect adventure read. My older sisters went off to the teen section, obviously, and picked out their own reads. I didn't really notice what they picked.
It wasn't until I came back from camping that I really paid attention to what they were reading. My eldest sister told me all about her vampire book that had super hotsy vampire brothers and quite quirky ladies. She also told me that it was romantic. And me + romance didn't work in 2011. I avoided it like the plague. BUT I WANTED TO READ ABOUT VAMPIRESSSS.
So I read it. And it was something different. I'll sum up my original thoughts in the following list.
The vampire bros were hot
I did not like the sister vampire, Solange
I love(d) Lucy! (See what I did there)
I was confused with the politics of it all
I swear this takes place in Canada
Gosh, I hate Solange
Which brother is my fave????
I kinda wanna be a vamp now too? When is Halloween coming around?
I never actually finished the series, so this is why I decided to pick them up again in June! I thought it would be fun to see if I was still as fascinated by the vamp bros and the whole scene. These books also marked a really dark moment in my life, which I won't really get into because this is supposed to be the fun post! Let's just say that the We Need Diverse Books campaign is a very important one, little Rendz just didn't know it.
THE BOOKS
I didn't really read them! I skimmed, I'll be honest! I just didn't have time for all of this and I'll be honest again, I was more interested in my ships and banter bits than the whole plot…
So yes, I skimmed all 6 books of this series. I didn't read the novellas because there were a lot and not all were relevant! And it is safe to say I had a pretty great time with them.
Each book features a different brother as the MC/LI up until the last two books. And did I mention there are 7 brothers? We don't get to get into all their lives (sorry Duncan, Marcus and Sebastian) But with every brother comes an epic lady character (some more epic than others!) which was lots of fun to read about!
MY FAVOURITE CHARACTERS – I'M RANKING THEM!
At the  bottom of this list is Solange. The youngest Drake, the prophesied one, the princess. She could have been something. But after book 1, I just could no longer tolerate her. She was so spoiled and privileged and A RATTTTTTTTTT. I can't talk about it. I just can't.
At the top of the list is Lucy! I loved her. I loved her personality, her ferocity, her courage, her idiocy, everything about her made her an incredibly well-rounded, fun character!
Ranking of the Brothers (Not including the eldest three we don't get to know)
Quinn (The charming, bad boy — my poison)
Nicholas (A little too clingy, but sweet)
Logan (He's cute also a charmer)
Conner (The nerdy sweet one!)
Ranking the Ladies
Lucy (For being an Icon)
Hunter (For being a badass vamp hunter)
Isabeau (For being a badass wolfie vampire!)
Cristabel (Kinda irrelevant but funny)
Solange (trash)
OH HOW TIMES HAVE CHANGED
You could tell this takes place in the early 2010's (other than the fact that it's on the timeline). You can tell that people were listening to Evanescence too. I am guilty of that. But the fashion of their dress, their old iPhones and so many other things but here are two of my highlights.
Ties over shirts. Nicholas really wore a tie over his shirt. Can you get more early 2010s fashion than a tie over a shirt! (I mean you can…but like STILL)
He made her a mix tape! AHHHH XD I died. Nicholas really, truly and honestly made Lucy a mixtape and I was crying and laughing and living my best life when I read that.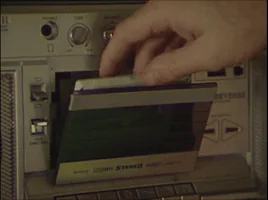 OK OK SO THE ACTUAL STORY
While it's not the most eloquent writing style it is funny and sassy and easy to get through. It is all very fast-paced, the books aren't too long and they have a good touch of romance (although I must say every kissing scene reads the same).
There is also an overuse of the word "yummy" in these books. Um. Yeah. I'll let you imagine that. There just needed to be another adjective used to describe vampire hotness.
The endings were also always abrupt. Were they the best endings? No…and the last books really doesn't do overall story plot justice, but they clean up the work nicely.
FINAL THOUGHTS
These are certainly my guilty pleasure reads. My first ever vampire series and its one that is gonna stick with me for life. I had a lot of fun skimming through them again. Of course I pointed out all of the problematic areas so I cannot say they are perfect. What I will say is that they are 100% entertaining as much as they are trashy (in the best way possible).
---
Let me know what you think! What was your first vampire series? Are you willing to pick up more vampire books? What is your guilty pleasure read? 
Happy reading!
~ Rendz