Greetings readers!
In every book we come across those fictional characters that just completely capture our attention  ADORATION. Sometimes feelings are so intense they capture our hearts  ENTIRE BEINGS, until we are wishing that they were real people that we could touch, hear and talk too.
I have gone through this. A. Lot.
Like almost every book I have read.
It's the Book Bae Syndrome.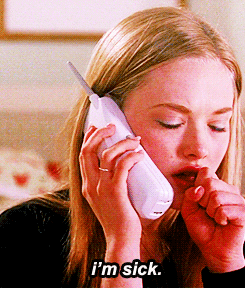 The one or two, maybe three(?) characters from a book that just seize your whole essence that you wish, dream and do all sorts of witch craft to make them real people, that you can love and cherish!!
Yeah……………………………..we all go through that.
AND WE SHOULD NEVER BE ASHAMED!
It is totally okay to have a crush on a character from a fictional book that could never possibly exist in real life.
Totally okay!
In fact I'm celebrating it!
Today I'm going to be sharing with you how exactly my Book Baes get ranked. I have a hierarchy for this guys. It's not just a list.
It is a system.
Now for me, this list is basically going to consist of males.  BUT I know for a lot of people out there this system could be different! It can be full of males, females or a mixture of both! Totally up to you! Whomever you desire 😉
So….The Hierarchy!
Let's get to it!
The Book Boy Toy
Book Boy Toys are the boys in books that I find rather attractive but due to some issues I cannot fully commit to them, like lack of character development or they are literally the side characters. They have a little something-something that makes me bat my eyelashes, but they are also missing a little something-something to make them really stick in my mind!
The Boy Toy is simply a pass time Book Bae. I think about them ever so often, but not every single day!
Sometimes Boy Toys level up…but usually they are side characters, so…. most of the time they end up dead. Not fun. I know.
Book Boy Toys are also usually the losing side of the love triangle. Even if I'm rooting for the other guy, in some cases I find myself feeling bad for the loser and categorize him as Boy Toy.
Some examples of my Boy Toys…
Rylan from the Defy Series by Sara B. Larson (Losing side of the triangle/Also the guy I rooted for so he's a precious boy toy)
Jamie Watson from the Charlotte Holmes series by Brittany Cavallaro (TBH I think he is really hot and sweet and smart…but that's it)
Jack from the Dust Lands trilogy by Moira Young (This series shook me to the core…and it helped that Jack was easy on the eyes!)
---
The Book Boyfriend
Now the Book Boyfriend is one level up from the Boy Toy. He is usually a character that really makes me swoon and catches my attention for most of the book. He doesn't have to be the main character, although most of the times he is! When he pops up on the page, all my attention is on him. He is my precious cinnamon roll and I would do anything to protect him.
Book Boyfriends definitely have the swoon factor! Either in looks or actions. If he knows pretty words even better!
Book Boyfriends can level up or down (it is very rare, however). The Book Boyfriend list is rather long. Lot's of guys end up on this list because they have a lot of memorable qualities!
They are however, missing that big WOW factor, that ultimate thing that just makes me faint.
But the swoon factor…
Some examples of my Book Boyfriends…
Kai/ Wolf/ Jacin from The Lunar Chronicles by Marissa Meyer (Three swoony and adorable boys who just make my heart squeeze with every little thing they say and do!)
Amar from The Star-Touched Queen by Roshani Chokshi (Total sweet-talker. Holy cannoli, I would faint if he ever said any of those sweet things to me)
Arin from The Winner's Trilogy by Marie Rutkoski (Just…uhgh….perfection. Him and Kestrel. UGH. LOVE.)
Day (Daniel Wing) from the Legend trilogy by Marie Lu (*cries for days on end* Get me a guy like him please.)
Kaz Brekker from the Six of Crows duology (Put. Those. Dirty. Hands. On. Me……………..*side note* I ship him too much with Inej so levelling up is hard for him.)
---
The Book Husband
The ultimate level a male character can achieve in my books. It is the highest and most distinguished level. This list is shorter, but full of amazing characters that are literally my e.v.e.r.y.t.h.i.n.g.
To make Book Husband status this character has to be the total package. He has got to tick off all my boxes. The swoon, the sweet words, the humour, the flaws, the proclamations of love (depending on the situation.) Everything.
My Book Husbands are constantly in my thoughts. And when I think about them I get a weird googly-eyed face that makes me look a little crazy. I know this because my sisters are always pointing it out.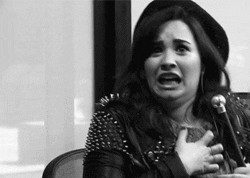 If just the thought of them makes me giggle, swoon and squeezes my heart…YOU KNOW THEY HAVE MADE THE BOOK HUSBAND LIST.
Some examples of Book Husbands…
Chaol Westfall from the Throne of Glass series by Sarah J. Maas (My heart. MY HEART. It was his from the moment he walked onto the page. Total package. The build. The loyalty. I love him, flaws and all.)
Elias Veturius from the Ember Quartet by Sabaa Tahir (*faints* OMG. Just wow. Total heartthrob. Mask or No-Mask. Ticked every box so fast. He is so complex and swoony, I can't!)
Carswell Thorne from the Lunar Chronicles by Marissa Meyer (*high-pitched girly squeals.* Thorne is very special. I have never gotten so giddy and silly over a fictional character before. BUT HIM. GOSH. It's just squealing and swooning from me. Just a constant squeal/swoon)
---
SO yeahhhhhhhhhhh………………………….
My three levels of Book Baes
Of course, new guys are being added everything single time I read a good book. I should keep a written list, but that would mean having to go through all my books again! (Which I have no problem with….maybe I'll do it!)
So now the tables turn to you!
Do you have a system? Are there some characters that are totally everything and hit that Husband list or are they still Boy Toy-like?
Let me know one of your favourite Book Baes or if you're not so into romance, I would love to know about your Book Besties! Now that is a long list in my books.
I would also love to know what attracts you to a character! Do you have a certain type? A certain quality you look for? 
Happy reading! (And Book Bae Hunting!)
~ Rendz