Greetings readers!
How do you write a review for the single, most anticipated read of the past year? How do you write a review for a book you've been waiting ages for? How do write a review for a finale of a series so near and dear to the heart? How?
It is simply impossible.
But the Commandant beat that word out of my vocabulary.
Or rather Sabaa Tahir wrenched it from my mouth.
So here goes my attempt to describe my love for a series literally EVERYONE needs to read.
Beware of spoilers for books 1-3.
A Sky Beyond the Storm by Sabaa Tahir
Pub Date: Dec 2nd, 2020
Publisher: Razorbill
Prepare for the jaw-dropping finale of Sabaa Tahir's beloved New York Times bestselling An Ember in the Ashes fantasy series, and discover: Who will survive the storm?
Picking up just a few months after A Reaper at the Gates left off…
The long-imprisoned jinn are on the attack, wreaking bloody havoc in villages and cities alike. But for the Nightbringer, vengeance on his human foes is just the beginning.
At his side, Commandant Keris Veturia declares herself Empress, and calls for the heads of any and all who defy her rule. At the top of the list? The Blood Shrike and her remaining family.
Laia of Serra, now allied with the Blood Shrike, struggles to recover from the loss of the two people most important to her. Determined to stop the approaching apocalypse, she throws herself into the destruction of the Nightbringer. In the process, she awakens an ancient power that could lead her to victory–or to an unimaginable doom.
And deep in the Waiting Place, the Soul Catcher seeks only to forget the life–and love–he left behind. Yet doing so means ignoring the trail of murder left by the Nightbringer and his jinn. To uphold his oath and protect the human world from the supernatural, the Soul Catcher must look beyond the borders of his own land. He must take on a mission that could save–or destroy–all that he knows.
---
This book took my breath away.
Plain and simple.
First of all, we have to talk about the characters because the characters are what make this series so amazing.
Laia will forever be my queen. You can all complain about the amount of wrong decisions she makes all you want, it will go in through on ear and out the other for me because in this house Laia of Serra is perfection. We root for the fact that she never stops fighting, that she fights for her people, her family, her love (hello Elaia rights) and herself. She fights with her compassion and her sense of justice. Yes, she gets things wrong and she makes mistakes along the way, but when you have everything to lose, you never stop fighting. And geez Laia has just grown so much over the series, she has struggled with her past decisions, they haunt her and continue to haunt her, but the love that she gives is enough to push her, to keep going no matter what and I'm literally here sobbing.
Elias Veturius will forever be my book husband. Considering how Reaper ended, his chapters continuously TORE OUT MY HEART!
Fighting the magic that has taken over his consciousness takes a toll on him and I loved the exploration of humanity when it came to his arc. Reading about Elias' fighting to regain the one thing he promised himself he would never give up brought me to tears so many times! And the things my poor baby goes through in this book!!! The pain and suffering he endures because of the deals he's made to save those he cares for the most even if he cannot remember them! His white knight complex is next level and that really bothers Mauth XD. Learning to let go of that responsibility and shame he feels, learning to fight the magic that tells him to forget, figuring out how to keep the world from collapsing…it's a lot. (Understatement of the century) And *tears up* my husband takes it all on because he is just that amazing.
Helene will forever be a roller coaster character. Helene suffers in this one. I mean they all suffered, but she dang she goes through a lot. (Another understatement) While trying to protect her nephew, managing a divided empire, fighting a magical demon and his Commandant-shaped henchperson…she deals with A LOT. But you know what? More than anything, I am thankful for the epiphany she finally has! And yes I'm talking about her finally recognizing the atrocities of the empire she holds in such high regard. In the end she needed it to move forward, for her people to have a future she needed to recognize the humanity in all the people the empire has trampled in its path. Does she still have a lot to learn and a lot to change? Oh YEAH, but getting to the start is an important step.
I also have to note how much I loved the friendship between Laia and Helene. Especially after two books of them hating each other, their easy friendship was so heartwarming!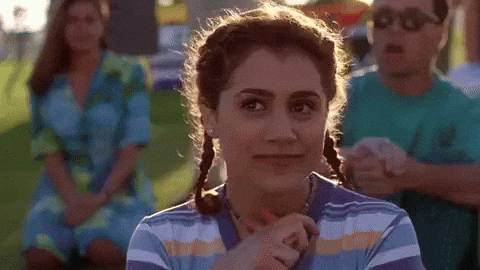 Other characters…I would die for Musa of Adisa. I WOULD DIE FOR HIM. I would literally lay my life down for him. (We get it, Rendz.) Yes. We love a sassy, snarky and ship-supporting beekeeper. We love a magician with secrets! And we love that he puts people in his place when he needs to! But oh my poor baby suffers. Darin, my sweet summer child. He is the kind of brother I would want. As he fights the dark memories from Kauf, he does his best to fight for Laia, to keep his family united! He is a star! Avitas Harper, sir you deserve the world. Harper, in his quiet and background way always makes himself known and we stan him so hard. I would really love to know more about his backstory.
The Commandant can choke, as usual. The Nightbringer can also choke. But dang I gotta say I love how Sabaa plotted out this villain/antagonist script in the end. I loved the grayness that she poured into the story. Don't get me wrong, these two needed to be defeated, but I liked the twistiness that prompted their motivations. No tragic past can ever truly justify the evil they unleashed on the world, but dang I have to say I was impressed. I also like how Sabaa showed how none of the groups were 100% *good* or 100% *bad*. Like the Scholars were terrible to the Jinn, the Martials were terrible to everybody, the Jinn also terrible to everyone, the Marinn were kind of snobby, but there was still some goodness in the individuals of these groups. Enough goodness to rock the lines of divide…which I guess is the point of the series!
Now let's talk ships because I am here for the ships. But of course I won't be spoiling anything so all I have to say about the romance in this book is that.
It was torturous.
It was constant pining.
It was hot hot hot.
It was heart-SMASHING.
It was MIND BLOWING.
Okay so plot wise, things are intense. Just thinking about all the places and people we visit in order to fight this evil. Personally, I loved it. I wanted to savour this world and ending so I was happy that we got to travel and have so many intense mini battles before the big showdown. That being said, it is a slow read. With continuous POV switches and a million things to fix this story is one you have to allow yourself to simmer in. Because before you know it, you are in a pot of boiling water.
AND I MEAN IT. THE WATER IS BOILING.
THE LAST 70ISH PAGES LITERALLY SHATTERED BY HEART INTO A MILLION PIECES.
I'm telling you I sobbed. SOBBED.
I was sitting in my room at 1:30 a.m. in a boogery-teary state. So so much goes on in these final chapters. I was SCREAMING AT LITERALLY EVERYTHING! Sabaa promised a jaw-dropping ending and she delivered! She 100000% CRUSHED MY HEART IN A MATTER OF PAGES.
SABAA DID NOT HOLD BACK IN BRINGING ON THE EMOTIONAL PAIN.
What can I say…but be prepared to not be ready. Be prepared to not be ready about what goes down, who shows up, what goes wrong, what goes right. I sure as heck was not prepared for a single thing that happened. These 70 pages were the most intense, the most scary, the most hopeful and the most painful pages I have ever read.
And people, be ready to cry because you are not prepared for the character deaths. You are not prepared. I was on the floor. I was on the fucking floor crying my eyes out. I sobbed for three days straight after putting down this book and a lot of it has to do with the characters deaths: Both who dies and how. I just..I'm sitting here getting emotional again.
And then we up the ante with CHARACTER REVELATIONS THAT JUST AHHHHHHHHHHHHHHHHHHHHHHHHHH I DID NOT SEE THESE COMING AND I WAS ONCE AGAIN ON THE FLOOR ABSOLUTELY GOBSMACKED. GOBSMACKED BY MY EMOTIONS.
So yeah these last 70ish pages.
Also the section titles: Iconic.
And finally the ending: When I tell you that I was in my feels. I WAS IN MY FEELS.
---
And we have made it to the end. How are we doing? Because I just relived every emotion I went through while reading this book and to be honest I want to do it again. My heart will never heal. I literally am never going to get over this series and that is exactly how I like it.
I asked for this, friends. I asked to be emotionally wrecked by this finale and when I tell you it delivered, it DELIVERED.
Sabaa is a master storyteller. She is going down in my books as one of my favourite authors ever. She deserves your love and attention!!!
Rating: ALL THE STARS!
Recommend: HELL YES. GET ON THIS SERIES PEEPS!
Let me know what you think? Have you read this series? Were you also emotionally destroyed? If you could pick an Ember character to get more story from, who would you pick?
Happy reading!
~ Rendz