Greetings readers!
As we end Latinx Heritage Month (in the US at least), I come to remind you of two things:
First: You should be reading Latinx books year round. So if you have found a groove this past month, I encourage you to keep it up!
Second: You should be reading Silvia Moreno-Garcia's work!
You: But why Rendz? Why SMG?
Well here's why:
Versatility. Atmospheric writing. Unforgettable characters. These three key things among a number of others are what attracted me to and kept me reading SMG's work until I became a self-proclaimed stan! I have now read all five of her published novels and have thus been blessed with so many amazing reads! So to convince you to read them and lessen your google searching, I figured I would present them all to you today with reasons why I love them and why I think you would love them too!
Of course is every SMG book going to be for you? Probs not. (Sucks for you though) But like I said SMG is a versatile writer and she has written in many different genres so there is a story for everyone!
Before we start:
All of Silvia Moreno-Garcia's books are Adult fiction – so while they may have cross-over appeal, tag them as Adult Fiction.
You can find out more about Silvia on her website!
Signal To Noise (2015)
A literary fantasy about love, music and sorcery.
Mexico City, 1988: Long before iTunes or MP3s, you said "I love you" with a mixtape. Meche, awkward and fifteen, has two equally unhip friends – Sebastian and Daniela – and a whole lot of vinyl records to keep her company. When she discovers how to cast spells using music, the future looks brighter for the trio. The three friends will piece together their broken families, change their status as non-entities, and maybe even find love…
Mexico City, 2009: Two decades after abandoning the metropolis, Meche returns for her estranged father's funeral. It's hard enough to cope with her family, but then she runs into Sebastian, reviving memories from her childhood she thought she buried a long time ago. What really happened back then? What precipitated the bitter falling out with her father? Is there any magic left?
This SMG's first novel and my latest read of hers ironically! Here are 5 reasons I loved it and why you should read it:
Misfit characters so witty they charm the heck out of you
Dual timeline that makes perfect sense and amps up the drama
Talk about DRAMA. Lots of ~interesting~ things go on between family dynamics, friendship pacts, crushes, love and betrayal!
Music! So many tunes to jam out to with this one!
Magic! For fun, loving and…revenge!
Certain Dark Things (2016)
From the New York Times bestselling author of Mexican Gothic comes a pulse-pounding neo-noir that reimagines vampire lore.

Welcome to Mexico City, an oasis in a sea of vampires. Domingo, a lonely garbage-collecting street kid, is just trying to survive its heavily policed streets when a jaded vampire on the run swoops into his life. Atl, the descendant of Aztec blood drinkers, is smart, beautiful, and dangerous. Domingo is mesmerized.
Atl needs to quickly escape the city, far from the rival narco-vampire clan relentlessly pursuing her. Her plan doesn't include Domingo, but little by little, Atl finds herself warming up to the scrappy young man and his undeniable charm. As the trail of corpses stretches behind her, local cops and crime bosses both start closing in.
Vampires, humans, cops, and criminals collide in the dark streets of Mexico City. Do Atl and Domingo even stand a chance of making it out alive? Or will the city devour them all?
This novel will be re-released on May 11, 2021 so get in your pre-orders! Having had the privilege to read the first edition I'm excited to see what changes will be made to this already astounding novels!
Here are 5 reasons to read:
Vampires galore! Mexico City is a hot spot for these ancient creatures from different cultures!
An omniscient view lets us know what is happening in every corner!
Bloody, dark and gritty atmosphere! It is what one expects of vampiros!
Rival gangs (human and undead) out for blood…literally
Twists and turns that you definitely don't see coming!
The Beautiful Ones (2017)
From the New York Times bestselling author of Mexican Gothic comes a sweeping romance with a dash of magic.
They are the Beautiful Ones, Loisail's most notable socialites, and this spring is Nina's chance to join their ranks, courtesy of her well-connected cousin and his calculating wife. But the Grand Season has just begun, and already Nina's debut has gone disastrously awry. She has always struggled to control her telekinesis—neighbors call her the Witch of Oldhouse—and the haphazard manifestations of her powers make her the subject of malicious gossip.
When entertainer Hector Auvray arrives to town, Nina is dazzled. A telekinetic like her, he has traveled the world performing his talents for admiring audiences. He sees Nina not as a witch, but ripe with potential to master her power under his tutelage. With Hector's help, Nina's talent blossoms, as does her love for him.
But great romances are for fairytales, and Hector is hiding a truth from Nina — and himself—that threatens to end their courtship before it truly begins. The Beautiful Ones is a charming tale of love and betrayal, and the struggle between conformity and passion, set in a world where scandal is a razor-sharp weapon.
This novel will be re-released on May 11, 2021 so get in your pre-orders! This is my first SMG novel and my favourite probably!
Nina Beaulieu is a QUEEN. I love her.
A Belle Epoque world to enchant everyone
Romance so sweet it squeezes the heart!
Telekinesis to enhance the FLAVOUR
Pure happiness after some DRAMA
Gods of Jade and Shadow (2019)
The Mayan god of death sends a young woman on a harrowing, life-changing journey in this one-of-a-kind fairy tale inspired by Mexican folklore.
The Jazz Age is in full swing, but Casiopea Tun is too busy cleaning the floors of her wealthy grandfather's house to listen to any fast tunes. Nevertheless, she dreams of a life far from her dusty small town in southern Mexico. A life she can call her own.
Yet this new life seems as distant as the stars, until the day she finds a curious wooden box in her grandfather's room. She opens it—and accidentally frees the spirit of the Mayan god of death, who requests her help in recovering his throne from his treacherous brother. Failure will mean Casiopea's demise, but success could make her dreams come true.
In the company of the strangely alluring god and armed with her wits, Casiopea begins an adventure that will take her on a cross-country odyssey from the jungles of Yucatán to the bright lights of Mexico City—and deep into the darkness of the Mayan underworld.
This is also my favourite! (Yes, I have two favourites. Let me live!)
Casiopea has to be the most raw, daring and incredibly real character I have ever read.
Mexico in the 1920s is the place to be!
Not to mention Xibalba, the Mayan Underworld
THE DIVINE INTERVENTION PLOT. 
Fairy-tale like feel but make it darker!
Untamed Shore (2020)
Renowned author Silvia Moreno-Garcia's first thriller, UNTAMED SHORE, is a coming-of-age story set in Mexico which quickly turns dark when a young woman meets three enigmatic tourists.
Baja California, 1979. Viridiana spends her days watching the dead sharks piled beside the seashore, as the fishermen pull their nets. There is nothing else to do, nothing else to watch, under the harsh sun. She's bored. Terribly bored. Yet her head is filled with dreams of Hollywood films, of romance, of a future beyond the drab town where her only option is to marry and have children.
Three wealthy American tourists arrive for the summer, and Viridiana is magnetized. She immediately becomes entwined in the glamorous foreigners' lives. They offer excitement, and perhaps an escape from the promise of a humdrum future.
When one of them dies, Viridiana lies to protect her friends. Soon enough, someone's asking questions, and Viridiana has some of her own about the identity of her new acquaintances. Sharks may be dangerous, but there are worse predators nearby, ready to devour a naïve young woman who is quickly being tangled in a web of deceit.
Silvia Moreno-Garcia is one of the most exciting voices in fiction, and with her first crime novel, UNTAMED SHORE, she crafts a blazing novel of suspense with an eerie seaside setting and a literary edge that proves her a master of the genre.
This book needs more love! Crime and thriller fans out there need this book in their hands!
A hot, sticky, summer setting in a shark fishing town!
Murder! Fraud! Blackmail! All that good stuff!
Viridiana – Practical, straightforward and yet dreamy MC
American tourists who are fishy AF
Edge of your seat THRILL
Mexican Gothic (2020)
An isolated mansion. A chillingly charismatic aristocrat. And a brave socialite drawn to expose their treacherous secrets. . . .

From the author of Gods of Jade and Shadow comes a novel set in glamorous 1950s Mexico.

After receiving a frantic letter from her newlywed cousin begging for someone to save her from a mysterious doom, Noemí Taboada heads to High Place, a distant house in the Mexican countryside. She's not sure what she will find – her cousin's husband, a handsome Englishman, is a stranger, and Noemí knows little about the region.

Noemí is also an unlikely rescuer: She's a glamorous debutante, and her chic gowns and perfect red lipstick are more suited for cocktail parties than amateur sleuthing. But she's also tough and smart, with an indomitable will, and she is not afraid: not of her cousin's new husband, who is both menacing and alluring; not of his father, the ancient patriarch who seems to be fascinated by Noemí; and not even of the house itself, which begins to invade Noemi's dreams with visions of blood and doom.

Her only ally in this inhospitable abode is the family's youngest son. Shy and gentle, he seems to want to help Noemí but might also be hiding dark knowledge of his family's past. For there are many secrets behind the walls of High Place. The family's once colossal wealth and faded mining empire kept them from prying eyes, but as Noemí digs deeper she unearths stories of violence and madness.

And Noemí, mesmerized by the terrifying yet seductive world of High Place, may soon find it impossible to ever leave this enigmatic house behind. 
The perfect read for SPOOKY SEASON! This is the time to get it friends!
ATMOSPHERIC. Seriously, the chills and eeriness are real!
Noemi Taboada – An absolute queen.
Slow burn that just EXPLODES in your face!
Gorey, creepy, dark, gritty!
"A stylish and sinister read" – Gwenda Bond. Truer words have never been spoken.
Coming Soon…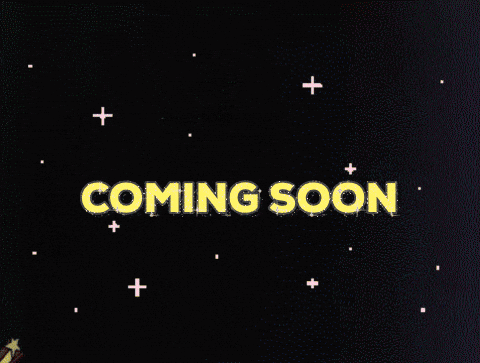 A Dangerous Eagerness (2021)
Dangerous Eagerness, is a noir crime novel set in Mexico in 1971, against the backdrop of the student movement that was taking place in Mexico City at the time, and the student massacre that took place in the city on a certain day in June."
The Daughter of Dr. Moreau (2022)
Pitched as a reimagining of The Island of Dr. Moreau, set in the volatile Yucatan in the 1800s.
Have I read the original novel? No, but I will just to have the privilege to read this book!!!
And a third novel with no details…yet!!
---
SO yes! On this the last day of LHM, do me a favour, do yourself a favour and READ BOOKS BY SILVIA MORENO-GARCIA!
As for me? I'll be highly anticipating her next novels, while also diving into to her short fiction over the next couple of months! I will definitely be back to share some of my favourite short stories with you!
If you have read a book by SMG, I would love to hear your thoughts about it! Please share and spread the love as much as you can!
*Please Share and/or Donate = Link to a master list of how you can help/educate yourself on Black Lives Matter and other humanitarian movements across the globe*
Happy reading!
~ Rendz