Greetings readers!
As you can guess from the title, I am still very much on my rom-com train. I have decided to become comfortable with this side of myself, it's part of my own personal growth! Also there is much irony in this. As one who used to–shamefully–crap on the romance drama, I am now becoming a binge reader of it….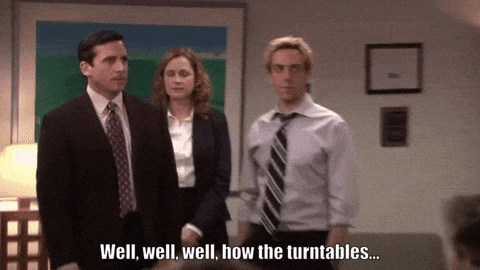 That's not to say that every book I read is a massive success and it turns out I'm quite picky with my romances. I stick to contemporary, which is odd because I am a such a hardcore fantasy reader. I have the goal to read a fantasy-romance soon though. Once I find the right one. Don't even get me started on historical or paranormal…I need time to get comfortable okay.
GETTING INTO CLo
My Favorite Half-Night Stand by Christina Lauren
Format: Audiobook
Rating: 3.75 / 5
Review: I enjoyed it. I liked the characters, despite the fact that I was calling them both idiots every five seconds. I mean, I think I kind of liked it more for that fact. Could it get a little tedious at times? Yeah, but still it's a really good modern love story.
The narrators were both really good, I would listen to them again!
Dating You / Hating You by Christina Lauren
Format: Audiobook
Rating: 4 / 5
Review: Thoroughly enjoyed this. I feel very satisfied with the ending. This was a great lovers to enemies to lovers kind of thing.
The characters were amazing! I had so much fun!
The Unhoneymooners by Christina Lauren
Format: Audiobook
Rating: 4 / 5
Review: The drama….I was living!!!!!!!!!!!!!!!!!!!!!
Look I still have issues with Ethan, but like I guess I can't totally blame him…
ALSO, the revenge bit. I was living. I mean I get that she would be devastated, but I think it would have fed my hate-fire and since I'm pretty, jealous, and vengeful I would have been feeling glorious in the moment. Other than that this was hilarious! And I liked the laughs!
Her Latinx family was fun, if a little cliche, but I wasn't expecting incredible rep so meh.
Narrators were good. Still not my favourite voices.
---
TWO FROM MY ORIGINAL TBR
Faker by Sarah Smith
Format: ebook
Rating: 1.5 / 5
Review: This was a big thumbs down for me, sorry. Oh wow.
The characters, I didn't really like.
The writing was not my fave.
The pacing was so weird.
This is not the enemies to lovers it could have been.
The cheesy bits at the end…ugh
Just not for me.
Fix Her Up by Tessa Bailey
Format: ebook
Rating: *a decent* 3 / 5
Review: Ummm I liked it but I had some issues.
I think Georgie was a great character and her struggles as a youngest sibling really resonated with me, but with regards to her relationship with Travis… She sort of came off as a little manic pixie dream girl.
Travis was alright. Not horrible, but alright..
The "baby girl" was not working for me. I mean she didn't want to be seen or treated like a kid but loves being called baby girl?
Everyone has their kinks… And umm I was a little (totally) tomato faced while reading. But then again I'm 10/10 awkward so…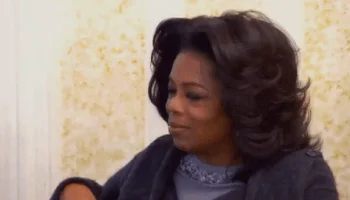 The ending was a little no-no-no for me. Um. Yeah. No. Like I love an HEA but I just wasn't feeling it.
Overall, it was fun. Very funny. And even though it had its drawbacks I think lots of romance readers will enjoy it.
---
THE RANDOS I PICKED UP.
ONE LOVE BETWEEN TWO RAGES.
99 Percent Mine by Sally Thorne
Format: Audiobook
Rating: 1.5 / 5
Review RANT: There is a word I used often while reading to describe the characters in this book: Bitch.
Darcy was sold as a boss ass bad bitch but what she truly was was a sad spoiled bitch.
Tom was sold as a good boy with a beast inside, but he was really a little bitch.
Jamie was sold as a bitch and he truly was a Bitch (TM)
Truly was a yasss bitch and I liked her.
And Megan the one and only one who I thought was actually going to be a bitch was actually super nice.
My God I really did not enjoy this experience. I didn't hate the book, but I couldn't stand the characters. I couldn't stand the "Tom is an Animal" imagery and it just ruins everything. It's like supposed to be a kink but its not. These siblings literally walked over Tom their whole lives and he lets them because he's a spineless little bitch that is sold as him being super nice, can't say no kind of guy.
What's worse is that they recognize this bad behaviour and their moment of "aw man we are actually shitty ppl" spans about one chapter and Tom is back to worshipping Darcy and Jamie.
Maybe it's because I've been walked over like this that I'm on the defense, maybe it's because I'm not into the territorial/possessive kind of affection or maybe just maybe I hated the fact that she calls him a sled-dog at one point and later on says "fetch Valeska" and I never got over it. 🙃
It's a hell no from me, dogs.
Moonlight Over Manhattan by Sarah Morgan
Format: Audiobook
Rating: 4 / 5
Review: This was a sweet book overall. I was mainly here for the MC who I relate to in a lot of ways! It's a romance between a shy girl and a doctor and honestly…goals. HOWEVER, the drama lasted one chapter and the very last one at that. It had the potential to be great drama too but I was robbed of that tension *sigh*
Still it was very cute!
See Jane Score by Rachel Gibson
Format: Audiobook
Rating: DNF @ 73 %
Review: I couldn't anymore. This is not worth my time, I've got other romances lined up.
Biggest issues:
1) He is such a d*ck. Misogynistic, arrogant, just terrible over all.
2) She (stupidly) falls in love with him despite knowing how awful he is.
3) No one says "aboot" and even if he does, it is not a cute accent!!!!!!!!!!!!!!!!!!!!!!!!!
4) I cannot stress how much of a d*ck he actually is. Him having sex with a girl w/ small boobs instead of big ones is not a moment of growth.
I'm done. This is the second hockey romance to go to the trash for me. As a Canadian (who fully admits to belonging to the stereotype of liking hockey) I am disappointed.
---
Well that's it for me! This round had both its highs and lows. I don't think I have a true favourite from this round, maybe Moonlight over Manhattan and Dating You/Hating You even if they didn't get the full five stars! My next round of romances will hopefully bring me a true 5-star read!
Let me know what you think! Have you read any of these? Did you enjoy them? As always, I'm open to all your recommendations!
Happy reading!
~ Rendz