Greetings readers!
If I am being totally honest, 2020 has been pretty shitty to the world so far for many reasons. I am surely not the only one who has seen the tidal wave of memes surfacing on the internet and giving us all a good ~nervous~ laugh (despite the very real tragedy that has occurred in the first month of the new decade). I didn't want to get dark in my very first wrap-up of the year, but I felt it was worth mentioning.
My own personal tragedies pale in comparison—and yes I'm talking about uni. I really thought I would get a bit of a breather before I was bombarded with work, but alas, things never go the way I want them too. So while I didn't get to everything I wanted in January, it was a still a pretty great month!
I'll be honest, again, though. The blog has been struggling. Posting is low, views are low, likes are low and I guess I am low too. Time management has not been great so far, but there is only room for improvement so we shall try again in February!
Enough with the "Life is rough" stuff, let's dig into the books!
What Rendz Read
In the last two weeks of December:
Queen of the Conquered by Kacen Callender (My Full Review)
My Favourite Half-Night Stand by Christina Lauren (3.75/5)
Hearts, Strings, and Other Breakable Things by Jacqueline Firkins (My Full Review)
Faker by Sara Smith (2/5)
Klaus, Issue 1 by Morrison Grant (4/5)
January:
Dating You/Hating You by Christina Lauren (4/5)
A Heart So Fierce and Broken by Brigid Kemmerer (My Full Review)
Fix Her Up by Tessa Bailey (3/5)
99 Percent Mine by Sally Thorne (2/5)
The Ten Thousand Doors of January by Alix E. Harrow (My Full Review)
Moonlight Over Manhattan by Sarah Morgan (4/5)
Diamond City by Francesca Flores (RTC)
The Unhoneymooners by Christina Lauren (4/5)
Whispers of Shadow and Flame by L. Penelope (4/5)
Holy crap. I didn't actually think I read this many books. OK WOW. I'm feeling better about myself!
---
The Haul
No bought books!
Giveaway!
Untamed Shore by Silvia Moreno-Garcia
Library Haul!
A LOT! Where do you think I'm getting all these romance reads from!
Penguin Random House Canada
Emily Windsnap and the Tides of Time by Liz Kessler
Gold Rush Girl by AVI
Netgalley
The Honey Don't List by Christina Lauren
Other Going-Ons
My Holidays were Fabulous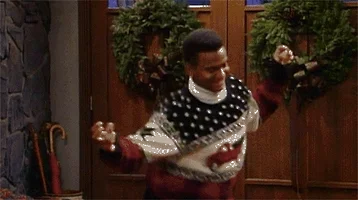 I love the Christmas season and I am so glad I had such an amazing time this year. I ate a ton of food and I don't regret any of it! I spent a lot of time with my family which is always nice even though they are a chaotic bunch! I hope you all had an amazing holiday season too!
I'm Still on this Romance Binge
If you follow me on Goodreads, I'm sure you have seen the numerous updates about my Romance Reading Adventures! I still don't know why I am so into this genre as of late, but I'm not complaining. I haven't had the most successful time finding books that I just adored, but a lot of the ones I have read so far left some really good impressions.
Romance Reading Round Up | Part 1 // Who is this new Rendz?
The NEW Lunar Chronicles Covers!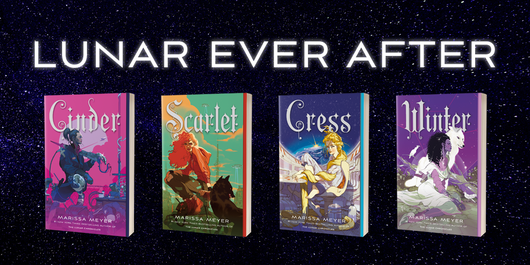 I have been loving these new reveals that Fierce Reads has been blessing us with. The covers are colourful, with the titular character featured on top and the ship featured on the opening page. I wrote a whole blog post about my thoughts, so you can check them out here. Suffice to say that I really do like the new look!
I Caved and Watched The Witcher
I initially was going to avoid it because I saw a comment comparing how Geralt looks to Rowan Whitehorn and I was about ready to throw up then and there. But I decided to give the show a try anyways, I mean it is my brand of show. I still have one episode left to watch, but I can safely say I really enjoyed the show! I love the characters and yes the Toss a Coin to Your Witcher has been stuck in my head many a times.
---
Posts of the Month
From 2019 to 2020!| My best books, my goal achievements, what I am looking forward to!
Cover Revamps! The NEW Lunar Chronicles paperbacks | I have thoughts so let's discuss
Author Guest Post // Thank you, Elizabeth Acevedo by Tanya Lloyd Kyi
---
Untamed Shore by Silvia Moreno-Garcia
Sabrina & Corina: Stories by Kali Farjando-Anstine
The Bromance Book Club by Lysaa Kay Adams
Well Met by Jen DeLuca
The Wolf of Oren-Yaro by K.S. Villoso
Rogue Princess by B.R. Meyers
All the Stars and Teeth by Adaltn Grace
And any other ebooks or audiobooks I borrow from the library this month. I'm very excited about all my reads, some I have been anticipating for quite a while, so I hope I enjoy the XD!
---
Let me know what you think! How was your January? What books did you read? What February books do you have lined up this month?
Happy reading!
~ Rendz