Greetings readers!
The Time has come my dearest friends. It has been a long while since my sisters, Maz and Kez last made an appearance on this blog and it is about time that they came back.
After months of begging them to buddy read another book with me, I demanded that they do it. May was to be the month we take on a book. I gave them three options: The Cruel Prince, Flame in the Mist or Sky in the Deep. They ranked them. I took their top picks (TCP (K) and SitD (M)) and then I took to Twitter and Instagram with polls for you, the people, to pick their book.
And y'all picked…well it's not really a surprise anymore I guess.
The Cruel Prince by Holly Black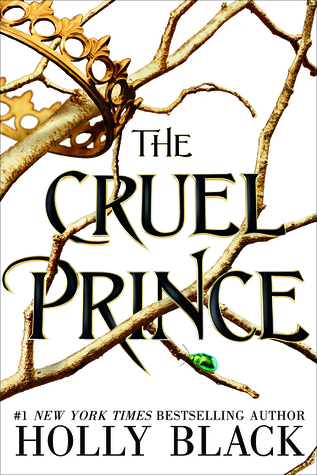 Pub Date: Jan 2nd, 2018
Publisher: Little Brown Books for Young Readers
Price: $24.99 CAD (Hardcover)
Goodreads
Jude was seven when her parents were murdered and she and her two sisters were stolen away to live in the treacherous High Court of Faerie. Ten years later, Jude wants nothing more than to belong there, despite her mortality. But many of the fey despise humans. Especially Prince Cardan, the youngest and wickedest son of the High King.

To win a place at the Court, she must defy him–and face the consequences.

As Jude becomes more deeply embroiled in palace intrigues and deceptions, she discovers her own capacity for trickery and bloodshed. But as betrayal threatens to drown the Courts of Faerie in violence, Jude will need to risk her life in a dangerous alliance to save her sisters, and Faerie itself.
---
AND HERE WE ARE TO SHARE OUR JUMBLE OF THOUGHTS! This post is basically going to be us ranting to one another. While I cannot ensure proper thoughts, I can ensure funny banter 🙂
Kez…Why did you choose this book?
K: Heh..
*Maz whispering mockingly*: She doesn't know 
*K rolls eyes at M*
K: No. I don't know why. Okay. I just don't know. I read the synopsis for all 3 book options and I guess that I thought this was gonna be the one with the most romance and boy did THAT backfire on me.
Maz…Why the hell did you go in with your negative preconceived notions?
M: I wouldn't call them negative
Rendz: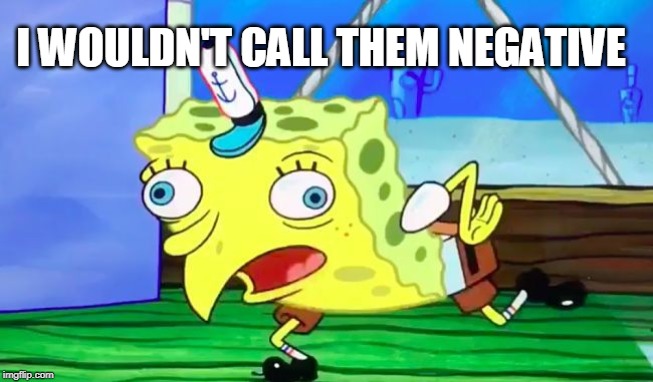 M: But it def wasn't my first choice. I've been reading YA since high school so I've had my share of Fae and out of all the supernaturals they are my least favourite. Their drama is another level. IDK if it's because they are like the least humanish. I mean vampires have better human origins than fae
Rendz…you went in with spoilers so stfu. But why'd you pick it as an option?
You can try your hardest to avoid spoilers for this series…but it's nearly impossible. But I picked it specifically because I wanted to put in a really super duper hyped book and see what I thought and consequently what my sisters thought.
---
What did you think of the plot?
K: I liked the subtle hints that all made sense together at the end of the book.
M: I felt like it dragged on for too long
K: Okay I see that happening in the beginning. But if we didn't get all that info beforehand how would we have gotten to the end
M: It. Dragged. On. Too. Long.
K: Oh I would have liked to see more of the royals.
R: That plot was tricky tricky. Just like the fae should be. I agree with Kez, the beginning needed to be there for us to get to the end. Do I think every scene was absolutely necessary? No. Perhaps some trips to the mortal could have been cut.
M: Yeah I didn't see the point of Vivi much and she was FAE!
K: It's THE FIRST OF A TRILOGY
R: I agree with Kez again (A pattern you'll notice). I think we could have gotten a little more Vivi. I thought she was an interesting character, but I wanted more from her.
M: I get that there are certain things that needed to happen BUT…
K: The fruit drugging bit—geez
M: What was the point of that!!??
K: IT WAS TO SHOW THE IMBALANCE OF POWER
M: I didn't like the scene bc what I wanted to happen didn't happen.
K: Which was what???
M: I don't like a weakling male hero. I wanted a glimpse that Cardan had redeeming qualities.
R: Cardan is no hero, sis. Well, the plot had its dragging moments in the beginning but I thought it was great build up from the start to end.
M: The ending was rushed. Bleh
K: The beginning was slow, the ending was rushed, make up ya damn mind MAZ!
---
What did you think of the characters? Fave? Least fave?
K: Damn it. Some of the characters I couldn't get behind.
M: Some???
K: What you didn't like any of them??
M: No
K: Bro
M: My favourite character was Oak and he wasn't even really in the book.
K: Locke was the red head, I could tell he was sleazy scumbag from the beginning.
M: Same and I almost liked him.
R: Locke is a bitch.
---
Thoughts on Jude:
K: *inhales* Conflicting emotions. There were times where I wanted to root for her and times when I wanted to punch her in the face.
M: Whiny. Stupid. She was a frustrating character, not easy to like, and I tried really hard to like her.
R & K: I don't think you tried.
R: Well was she interesting no doubt. I admired her ambition even though I did not get behind many of her decisions.
M: She had to remind she was human every other page. UGH
K: She had to BECAUSE SHE DIDN'T WANT TO BE HUMAN, SHE WANTED TO BE FAE.
---
Thoughts on Taryn:
M: Dumb B****
K: HMM? 
R: HOW DARE?
M: Whiny, meh, weak but not weak, but blergh
K: Weak in comparison to Jude? They both went through the same things but handled it differently.
M: All she did was cry?
K: When?
M: All the time. I hated that she had to hide everything. So much for sisters before misters
K: *shakes head*
R: Well I liked Taryn. Was she flawed, oh yeah. But no one is perfect. I thought there was a strength in her too. It might not have been as ambitious and fire crackery as Jude, but she had her own fight in her.
K: I wasn't in love with her, but I feel for her and I have hope for her in the next two books. I do.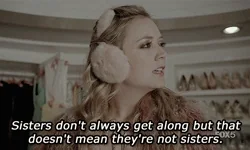 ---
Thoughts on Cardan:
M: I like a strong hero. He wasn't it.
R: But. He's. Not. A. Hero.
K: I bet you he or she will die. *evil face*
K: I also think that Taryn will die.
M: He was barely in the book.
K: *quizzical look* Disappointing, failed my romantic dream tbh.
R: This boy got issues and that doesn't excuse him. But so far he's not on my hierarchy of love interests.
---
How about the writing style?
R: I haven't read a book that featured the narrator talking back to the reader in a while. And I thought it was cool. I felt like it implicated us into the reading, that we were being told this story, but had no chance to add in our commentary, to stop Jude from making a decision she would regret.
K: I liked it!
M: It was fine. I don't mind it. But it didn't help that it felt like she was complaining to me about her life. Yeesh, I don't need that.
---
The romance?:
M: Trash trash trash. You're gonna tell me after one kiss they magically have this chemistry like give me a break.
K: BULLSHIT. This is the girl [Maz] who reads romance novels where they fall in love after one look.
M: I AM NOT CONVINCED OF THE SPARK.
K: But the whole time she's thinking about Locke she's thinking about…about whats his name again???
R: CARDAN.
M: See IT WASN'T CONVINCING!!!!!
R: Well I think there is more to see with the forthcoming books. I think theirs is a romance that will have us–ok me– questioning some morals. I don't think I would want a relationship like that, but I am intrigued to see how this fight for power between them unrolls.
---
What did you think of the end?
K: Kinda what I expected, it was shocking but it was the final connection of all the dots that had me going Aha!
M: I was wondering how we were gonna get there, and it was interesting enough for me to kinda want to know what goes down in the next book.
R: I too liked the connection of all the dots. I knew how it ended, but not how we got there which was quite a doozy.
---

Will you be reading The Wicked King?
R: YES! Even though I know how that one ends too hehehehe
K: Maybe, but once we are closer to the release date of the last one.
M: I'll skim it.
---
Our ratings:
Maz: 3 / 5 stars (And she's being generous here)
Kez: 3.75 / 5 stars
Rendz: 4 / 5 stars
---
---
Let us know what you think! Have you read TCP? Should we have higher hopes for TWK? Any recs for our sister reads (preferably books wither sisters in them!)?
Happy reading!
~ Rendz (and Kez and Maz)