Greetings readers!
April was a month. I already gave you kind of a round up in my last wrap up since it was posted half-way through April. So I guess I can update you on the last half.
It was a blur.
I don't know what I did for the two weeks I was at home alone.
Literally I slept, woke up, ate, watched YouTube vids, ate, read, ate, TV, snacked, read, slept.
But all in all it really was a blur…
So let's see what I actually did.
What Rendz Read
The Shadow Breaker by Steven Rivers
This book was so incredibly adorable! It is a fun, fast and cute MG read! My Review
Kingsbane by Claire Legrand
I was so happy to be a part of the Blog Tour for this book! It was incredibly action-packed! My Full Review
The Candle and the Flame by Nafiza Azad
I absolutely loved this book! So magical, so beautiful! My Full Review
Nocturna by Maya Motayne
This was a hit or miss for many…but I enjoyed it!!! Loved reading this Latinx YA fantasy! Review Coming Soon!
Four books in the two weeks. Not bad…but I can do better hehehehe
The Haul
The Grief Keeper by Alexandra Villasante
The Girl who Sailed the Stars by Matilda Woods
Posts From Last Month
Other Going-Ons
*tweedles thumbs*
Let's see
I got into Nature Documentaries. 
For like the first week of my vacation I watched like three different documentaries on Birds of Paradise. Then I went down this rabbit hole where all I did was watch videos of birds–specifically the paradise ones and they were just so interesting. Freaky but interesting, I highly recommend you watch the doc made by the Cornell Lab of Ornithology.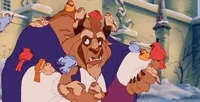 Then I went down this spiral of lion videos that were very unconventional. If you Google/Youtube "The Lion Whisperer" you'll see exactly what I'm talking about.
And then I watched a doc on tigers in an Australian zoo and it was really cute and fun and messy–in a good way!
I–like a billion other people–watched Avengers: Endgame
I liked it. I know there are problems with it and I see all the threads on Twitter, but frankly I had a really good time that night. The dudes sitting in front of me were super tall so for like the first ten minutes of the film I had to stretch my neck to see the whole screen but soon enough they sunk into their seats and I relaxed. But yeah I liked the movie.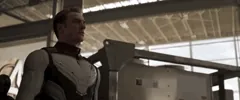 The night before my Spanish Exam I plotted an entire YA contemporary series. 
Three whole books briefly plotted in a single night of insomnia because I was nervous for my exam the next day. Turns out I really like the idea and maybe one day I'll take myself up on it. But yeah me and contemporary…this should be fun.
I'm back in school
It's an online summer course and I really should be doing that now instead of this, but future-Rendz can hate me later I guess.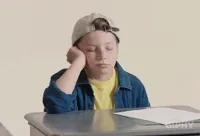 ---
May TBR
I feel like I just want to go with the flow this month. 
Don't get me wrong I have pressing reads and I will hopefully get to them, but I am tired of being tied down with release dates…and my shelves miss me. So May will be the month of ME. Maybe I'll do some Twitter/Insta polls so you guys can help me pick out what I should read. There are many options to pick from and I am a bit overwhelmed, but so far this is what I've gotten to:
We Rule the Night by Claire Eliza Bartlett
The Cruel Prince by Holly Black *Sister Reads Review coming soon*
The Sisters of the Winter Wood by Rena Rossner
Speak Easy, Speak Love by McKelle George *CR*
Hopefully I can get to The Grief Keeper and Spin the Dawn this month!
---
Let me know what you think! How was your April? How are things looking this month? What book(s) are you most excited about? What is your current read?
Happy reading!
~ Rendz