Greetings readers!
I would like to send many thanks to Raincoast Books for inviting me to a part of this book tour! Kingsbane is the sequel to Furyborn, which took the book world by storm last year and I am sure Kingsbane will be no different. It has a lot to offer and I'm positive that it will knock the socks off its readers!
Kingsbane by Claire Legrand
Pub Date: May 21st, 2019
Publisher: Sourcebooks Fire
Price: $26.95 CAD (hardcover)
Goodreads
In this sequel to the instant New York Times bestseller Furyborn, two queens, separated by a thousand years, connected by secrets and lies, must continue their fight amid deadly plots and unthinkable betrayals that will test their strength—and their hearts.

Rielle Dardenne has been anointed Sun Queen, but her trials are far from over. The Gate keeping the angels at bay is falling. To repair it, Rielle must collect the seven hidden castings of the saints. Meanwhile, to help her prince and love Audric protect Celdaria, Rielle must spy on the angel Corien—but his promises of freedom and power may prove too tempting to resist.

Centuries later, Eliana Ferracora grapples with her new reality: She is the Sun Queen, humanity's long-awaited savior. But fear of corruption—fear of becoming another Rielle—keeps Eliana's power dangerous and unpredictable. Hunted by all, racing against time to save her dying friend Navi, Eliana must decide how to wear a crown she never wanted—by embracing her mother's power, or rejecting it forever.
---
BUY IT
---
The Likes
The Characters
Eliana is my favourite of our two queens. Fiercely passionate. Stubborn. Sometimes I would just sit there reading her POV and I would be like: Girl. What are you doing?!? And then there are other times where I would be like: YEah YUS YESSSSS Girl!!!!!!! To make more sense: This girl is wonderfully flawed, she has had this destiny thrust upon her and she has been sorted into a dark history, but she takes it like a champ. She falters here and there, she stumbles like any one would and what makes her so remarkable is that she keeps going.
Rielle…I will be honest I had a tough time with her in this book. I don't outright hate her. But Legrand wanted to craft unlikable characters and she did it with Rielle for me. Half the time I was like GURL. STAHP. And I struggled reading her chapters because I was frustrated, yet intrigued, yet hopeful, yet terribly pessimistic because we kinda know how she meets her end….but then again we do not know any of the true details and context. Nonetheless her POV was incredibly interesting, watching her succumb to this power and embrace it and her flaws and something to behold was quite…quite something.
Others…
Ludivine….I still find her super questionable in her motives, but I like her.
Remy we gotta protect him at all costs. Don't mess with my baby. He deserves the world.
Simon…oh my god. I love him I do. I do. And he is as elusive as ever. And OMG *dies* (I die, not Simon)
Audric deserves better and that's my tea, but he wants Rielle but *things* happen so I have to deal with this and I went a little insane. And I'm being so vague but ahhhhh.
I f***ing hate Corien. Hooo I can't. My blood pressure just went up.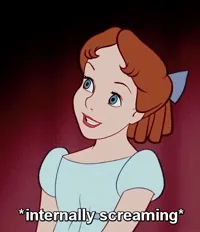 The Magic
The magic in this sequel was a lot of fun. Both Eliana and Rielle have there go at it and the way in which they use magic—and the situations in which they use it—make up a lot of intrigue. I still have a few questions about it, but I feel like I might have just forgotten some of it's rules since I read the first book a year ago.
The twists and turns
Seriously they come at you so fast. It's surprising I didn't get whiplash from all the turning and shock I went through! I was literally the blinking white guy meme while reading some of these twists and turns. But the Neymar meme works better. The twists were simply unbelievable at times! Not to mention hella stressful.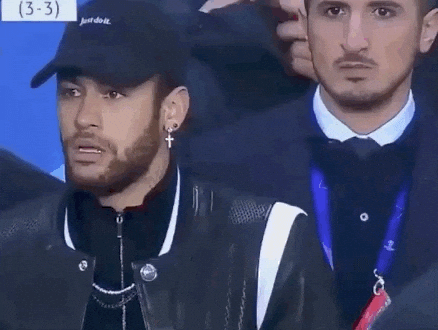 The romance really was a lot of sexy times.
All that sexual tension!!! (*coughs* ) Yeah. And descriptive. Which I don't have a problem with, except I am one for the soft tender moments. Like the forehead kiss. PLUS I am super awkward. XD Like it's actually funny XD But I also expected this seeing as the first one was quite hot too. So just so you know this is definitely upper YA, not to mention the characters are like 18-19 years old.
THE ENDING AHHHHHHHHHHHH
WHAT THE ACTUAL FLYING CHEESEBALLS!!!!!!!!
THIS ENDING WAS SO WORTH EVERYTHING. IT IS THE REASON I WAS UP THAT NIGHT STRESSING AND REGRETTING MY DECISION OF READING THIS BOOK EARLY BECAUSE IT JUST MEANS A LONGER WAIT FOR THE FINALE.
THERE IS A STORM HEADED YOUR WAY PEOPLE.
BE PREPARED.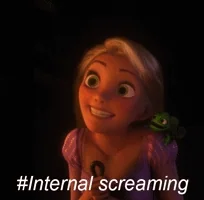 The Questionable
Filler, filler, Plot Stiller
As much as I love big books, I felt like we were at a stand still a lot in this one. Like I think back and many things happened, were all of them incredibly necessary and useful to moving forward…no. In my humble opinion because *I* know how to write. But in all seriousness the book could have had the same impact if it cut back on a few scenes and even though I liked that more people other than Rielle and Eliana got POVs…I just don't think they were necessary.
---
Overall, this was a wild ride. A  big book, with big characters, big twists and an ending that left my jaw on the floor. Like it's still there and I finished this book ages ago! I thought it was even perhaps better than Furyborn with all the characters headed down different paths! I cannot wait to see where Legrand takes us in the finale!
Rating: 4 / 5 stars!
Recommend: If you want a high fantasy series, then YUS!
Let me know what you think! Have you read Furyborn? Are you looking forward to reading Kingsbane? Who do you prefer: Rielle or Eliana or both?
BE SURE TO FOLLOW ALONG THE REST OF THE BLOG TOUR FOR MORE REVIEWS AND FUN!
Happy reading!
~ Rendz