Greetings readers!
Have you ever pushed through an entire book you know you should have DNF'd after like the first hundred pages?
Well, I'm feeling that now. I decided to give this book the benefit of the doubt, maybe it would turn around, alter itself, but no. I should have gone with my gut. But being the hopeful fool that I am, I continued reading and honestly I have thoughts.
Circle of Shadows by Evelyn Skye
Publisher: Baltzer & Bray
Pub Date: Jan 22, 2019
Price: $21.99
ISBN: 9780062643728
Goodreads
A thrilling new fantasy series full of magic and betrayal—from Evelyn Skye, New York Times bestselling author of the Crown's Game series.

Sora can move as silently as a ghost and hurl throwing stars with lethal accuracy. Her gemina, Daemon, can win any physical fight blindfolded and with an arm tied around his back. They are apprentice warriors of the Society of Taigas—marked by the gods to be trained in magic and the fighting arts to protect the kingdom of Kichona.

As their graduation approaches, Sora and Daemon look forward to proving themselves worthy of belonging in the elite group—but in a kingdom free of violence since the Blood Rift Rebellion many years ago, it's been difficult to make their mark.

So when Sora and Daemon encounter a strange camp of mysterious soldiers while on a standard scouting mission, they decide the only thing to do to help their kingdom is to infiltrate the group. Taking this risk will change Sora's life forever—and lead her on a mission of deception that may fool everyone she's ever loved.

Love, spies, and adventure abound as Sora and Daemon unravel a complex web of magic and secrets that might tear them—and the entire kingdom—apart forever.
*Many thanks to HCC Frenzy for sending me an ARC*
This book was just all over the place, in my very honest, humble opinion. And frankly it did not live up to my love for Skye's debut, The Crown's Game. After about 50ish pages or so I started noticing that this book wasn't really going anywhere with me, but I felt the need to push through and as aforementioned, it wasn't worth it.
It Was A Mess
Okay…umm how do I begin. The very first chapter was…meh. It introduced the MCs Sora and Daemon and well they were honestly just okay from the first chapter. I have a feeling that I was supposed to think Sora's out-goingness and wit was like amazing and the Daemon's modesty and determination made him a cinnamon roll, but they both really bothered me! *hides* It's just that I felt their personalities were trying to be so amazingly-awesome and *wow*heart-eyes*everywhere* but I just felt like they were flat and boring. *shrugs*
And since this book is 3rd person omniscient, a range of characters perspectives were shown and just no one interested me in the least bit. Not the heroes, not the villains, no one. And let's be honest, if you are gonna use a cliché twist to keep a character in a narrative there has to be something spectacular or even more deceptive to make up for their predictable presence. *I had to be vague because of spoilers*
The magic didn't even intrigue me enough. I felt like the whole *ninja* idea was downplayed  by the fact that the enemy army had such a more superior magical skill. *Which [the enemy magic] was cool* But like actual fighting, technique and skill was not really showcased as much as I thought it would be. *And just being sneaky makes it boring*
Now the actual plot of the book is a bit…hmmm…everywhere and nowhere. It wasn't a prophecy plot, but more of a Chasing Legends plot. It was frankly not that interesting to me. I'm not saying that human sacrifice is something that I deem irrelevant, but that was really the only thing that kept it dangerous. I also just…thought it was boring. The story had one of my favourite tropes *Divine Intervention* (i.e. when the gods come out to play and mess up everyone's life) BUT EVEN THAT DIDN'T GARNER ANY INTEREST. Most of the book is just the Sora and Daemon on the run, or in captivity. I mean…if you are gonna have characters on the run, there has to be something that keeps the reader interested in reading their very tedious journey and I just couldn't find it.
That grand revelation about Daemon: Saw it coming. And it was meh. And I don't think it quite matched the story…
Action: Low.
Suspense: Meh.
Frustration levels: HIGH. (Mostly at the fact that it was so meh-boring)
So what on Earth kept me reading this book? I think sheer will to just finish.
The chapters were pretty short which I loved, but some were so irrelevant.
OKAY OKAY BUT ARE YOU READY FOR THE NEXT BIT.  *Might be spoilery*
The story spends the first 400 pages of the book explaining this forbidden romance of unrequited love.
Page 405 rolls around and BAM! New love interest is introduced, Character A thinks about moving on.
Page 412: Turns out the Character A's old love interest actually reciprocates the feelings of Character A and now they have to hide their feelings so that the new romance can blossom, but there is major jealousy.
Setting up a Love Triangle (of sorts).
Page 456: The end.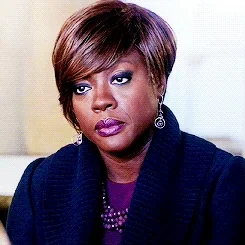 ---
Overall, this book was just not what I had hoped it would be. I wanted super epic fantasy, with characters you could really connect to and a plot that twisted and turned this way and that deceiving the readers left and right. But no. Instead I got a really basic, flat fantasy. The potential was there, but the execution was poor. SORRY.
Rating: 2 / 5 Stars
Recommend: Personally, no. Not worth it.
Let me know what you think! Have you read this book? What did you think? If you enjoyed it, what do you theorize might happen in book 2? (Garner my interest, mayhaps I will read it). Have you ever been severely disappointed by a book?
Happy reading!
~ Rendz