Greetings readers!
It's that lull time between the holidays. After the high and rush of Christmas comes the anticipation of the New Years party and adventures and here I am trying to blog which I have had a terrible time keeping up with while on vacation!
So I figured I would try my luck with this blog feature again so that you all don't get bored of my repetitive blog theme. And yet this is the continuation of a post I did waayyyy back in August.
Better late than never, right?
If you want to check out the last one, it was Books that Make Me Mad! It was a strong start, so I hope you all enjoy this one too!
Books that Make Me Gush are not the same as books that I genuinely enjoy. I am sure many of you feel the same. In order for a book to make me gush, it has to be something extra special. It has to have the amazing characters, the epic plot and then something a little bit more that just makes me crumble in feels!!!!!!!!!!!
The Fluffy Gush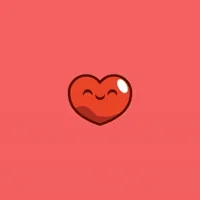 The Penderwicks by Jeanne Birdsall
I wrote an entire blog post on why this series means the world to me, if you are interested in reading the long version I will link it here. But if you just need the short summary, the thing that makes me gush the most is the sister relationship. The sisters are all very different, with different goals in life and passions, but they all have this love for each other that I admire so much. Their love for one another and their whole dynamic is just so precious. My heart sings whenever I think about this series!
The Beautiful Ones by Silvia Moreno-Garcia
I don't talk about this book enough!!!!! I absolutely loooooovvvveeeddd this book! It's a quite romance with manners and a dash of telekinetic powers! It is honestly just so so so great. I can't even find a better way to explain it. The characters are all so fun to follow, Nina is so relatable, Valerie is a total witch–but like I also liked her!!!–and Hector is a noob, but his redemption *clutches chest*. But I'll be honest the star of the book is Nina and she goes through such a lovely transformation and is so fiercely passionate! If you want to read outside your genre and try romance for a change, I definitely recommend this book if your want a more gentle love story!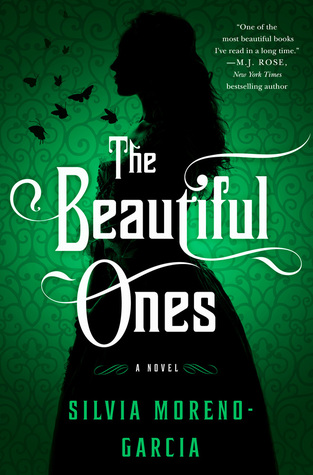 The Epic Gush
The Lunar Chronicles by Marissa Meyer
Do I really need to explain this???? Like?? If you are reading this blog for the first time maybe you do not know, but I ADORE this series. Like I am creepily obsessed with it and its characters and it's not healthy but I don't care!! This science fictions, fairy tale retelling mashup was perfect in my eyes and I can talk your ear off about it any day!!!
You can read my in-depth, super gif-filled rants about each book by clicking on the links!
A Moment of Fangirling: Cinder
A Moment of Fangirling: Scarlet
A Moment of Fangirling: Winter
An Ember in the Ashes by Sabaa Tahir
This series is just everything. I mean it is on the list and it is not even complete yet. We have one book more to go which is a long ways off from being published, but like I am so so so so in love with everything about it. The characters are incredibly well crafted: see Laia of Serra, my Queen and one of the first fantasy characters I actually felt embodied my kind of personality! See also Elias Veturius: One of my book husbands. The world in this book, the politics, the MAGIC….everything, everything, EVERYTHING about this series makes me quicker with excitement!
The Narnia Gush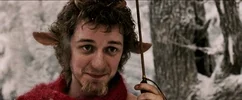 The Chronicles of Narnia by C.S. Lewis
Self-explanatory. I mean…hello? Magical worlds found in magical wardrobes that lead to magical adventures that leads to being ruler of magical kingdoms?????????? Yes, please. Thank you very much. I will be honest the movies might be a little more influential on me than the books (is that a horrible thing to say? Oh well!), but I just love the story so much! They are definitely not perfect, but there are definitely golden moments to be had!
The Light Between Worlds by Laura E. Weymouth
I mean a book about the lives of siblings after living in a Narnia-like world for so many years????????????????????????? I have been waiting for this my whole life and I when I got to read it earlier this year I absolutely fell in love!!!!!!!!!!!! The characters and the emotions….I still think about it to this day and wonder about how things might be going for our dear sisters Ev and Phil after their adventures. It had so much goodness on its own and on top of that it had Narnia goodness!!!!!!!!
---
I could add so many other gush-inducing books, but I must save some for other Bookish Feel posts!
Let me know what you think! What books make you completely gush? What feeling would you like to see me express in one of these posts? 
Happy reading (and gushing!)
~ Rendz