Greetings readers!
It has been quite a while hasn't it? My last post was from Halloween and that was over a week ago! By now the Christmas/Holiday season is starting to establish itself (and I couldn't be more excited) which means I'm about to head into Hell before finding the joy of Christmas.
It's the end of the term and that means exam season. And like all wonderful university profs, they like to pile all their assignments within the few weeks before exam sessions start so naturally I have been drowning in papers and quizzes and tests. Technically, I should be writing something far more academic right now, but I honestly need to take a breather.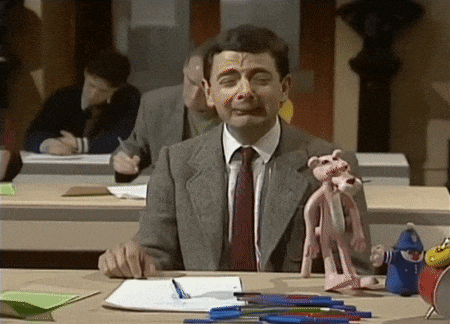 This past week has been Hell. I've had papers due and two tests (neither of which I allocated enough time to study for). AND I still have more papers and tests coming next week so I really am gonna need to get my focus on.
ANYWAYS you're not here to simply hear me whine and cry about my education, your here for books! So let's get on with it and get bookish (not school bookish though, not yet).
---
October was pretty fabulous! I have learned to optimize my time spent on commutes to and from uni to read. I can read approx. 30-40 pages of a book on one ride which means I'm reading about 60-80 pages a day, five days a week, four weeks and a half per month, eight months of school per year, six yea—ENOUGH MATH RENDZ, GOSH.
I can finish about 4 books per month, 5 if they are short, but that's where I will stop with the numbers. You get the point.
What Rendz Read
The Witching Hours: Vampire Knife by Jack Henseleit (Halloween Town)
Very  spooky, very creepy, I loved it! My Mini Review
Lulu the Broadway Mouse by Jenna Gavigan (Dr. Frankenstein)
This book was fiercely fabulous! Loved it! My Mini Review
The Light Between Worlds by Laura E. Weymouth (Mayor of Halloween Town)
My most anticipated book of the month! the post-Narnia adventure definitely gave me all the feels!!!! My Full Review
Anne Arrives: Inspired by Anne of Green Gables by Kallie George
A picture book that is perfect for fans of Anne or parents looking to introduce Anne to kids! Review to come!
Charlie Hernandez and the League of Shadows by Ryan Calejo (Zero *There are ghost-like figures*)
Charming, cooky and full of wonderful Hispanic and Latinx mythology! My Full Review
Certain Dark Things by Silvia-Moreno Garcia (The Citizens)
Mexican Vampire Narcos. It was seriously awesome. Review to come!
This month I participated in the Nightmare Before Book Princess Reviews Read-A-Thon and I was lucky enough to get a bingo! (I may have stretched some of these prompts!)
The Haul
I seriously need to find some semblance of self-control. I mean I guess I should pat myself on the back a little for not participating in that Book Outlet sale *though I regret it* But my problem comes when I request books. I seriously request everything because I want everything and then never read my ARCs on time. Shame on me. Someone send me some self-control tips!
Pre-Orders
The Light Between Worlds by Laura E. Weymouth! I have an ARC but it's blankness cannot compare to the stunning hardcover! Feast yer eyes!
Here comes the publisher love. For which I am so grateful and yet so unworthy.
PRHC
Anne Arrives: Inspired by Anne of Green Gables by Kallie George
Goodnight, Anne by Kallie George
The Magicians Secret by Zachary Hyman
Three gorgeous picture books that are part of PRHC's Holiday catalogue! Reviews coming soon!
Raincoast Books
I couldn't make it to the in-person Teen Blogger event, but they are so amazing and sent me a swag pack AND THE BOOKS THAT I GOT.
Enchanctée by Gita Trelease *My little French heart sings!*
VOICES by David Elliott (Joan of Arc's story in verse *my little Catholic heart sings* XD)
Thomas Allen & Sons
A Spark of White Fire by Sangu Mandanna (To satisfy my space opera craving!)
Featured Posts of the Month!
The Representation Book Tag & My very near future Latinx TBR | It's #HispanicHeritageMonth so it's time to get the party started!
Authors That I Want to Meet (In the nearest possible future…like the absolute nearest…)
Disney Channel Halloween Movies Tag
YA Characters I would Totally Dress Up As!| Halloween Special!
Other Going-Ons
There will be a 4th LEGEND novel by the one and only Marie Lu 
I literally cried that day. I was so elated. I was in shock. I am still in shock. WE ARE ACTUALLY GETTING A FOURTH NOVEL!!!!!!!!!!!! All that begging worked! I even asked Marie if she would one day write a continuation as a joke. Past-Rendz you do not know what is headed your way, boo!
The Dragon Prince 
So I was bored and I needed something to watch, so I watched it. It was such a typical fantasy with a little (a lot) of humour in it and the animation is terrible, but I really enjoyed it. I liked the characters, the plot (even though I guessed ever turn) and it was just a lot of fun! It helped alleviate some stress!
Howl's Moving Castle
Yeah, I jumped on the bandwagon. Just to be clear I watched the movie and I haven't read the books. What did I think of it? It was….weird, but like I was into it. I would watch it again, maybe. It was good. I was mainly hoping some part of the soundtrack would stick out to me…but no……:(
I found this again…
If you're a Lunar Chronicles fan, do yourself a favour and feast yer eyes on this!
I honestly don't think I'll make it to more than three considering how torturous the next couple of weeks are gonna be…but I'll try!
Empire of Sand by Tasha Suri (In the middle of it right now and OMG LOVING IT)
The Sisters of Winter Wood by Rena Rossner
Grim Lovelies by Megan Shepherd
The Wren Hunt by Mary Watson
A Spark of White Fire by Sangu Mandanna
I shall not even mention the review requests I've gotten since September that I haven't had the chance to pick up. I am truly sorry and am also such a mess!
That's it for me! Let me know what you think? What was your favourite read from this month? What was your favourite new release? What books are you looking forward to this month? 
Happy reading!
~ Rendz