Greetings readers!
Continuing with the #Spooktober theme I have been tagged by the amazing Sha and Mandy of Book Princess Reviews to do their very own, original DISNEY CHANNEL HALLOWEEN MOVIES TAG!! I ADORE Disney Channel Movies in general, but the Halloween ones are just so, so, so good AND spooky! I am incredibly excited to do this tag so I will not delay any longer and get right into it!
Rules:
Tag the creator (bookprincessreviews) of the DHM Tag.
Thank the person who tagged who.
Answer the questions.
Tag five more people.
Halloweentown: Where is your favorite place to go for Halloween or a place you want to go?
On Halloween I usually like to stay at home (since I have outgrown trick-or-treating sadly 😦 ) I love to stay in and watch…well umm…Disney Channel Halloween movies…..BUT I have always wanted to go to an old castle in Europe and stay over night. (They have tours like that, right?) I mean 1000% I would freak myself out, but the experience would totally be cool!
Under Wraps: What's something that used to be scary to you and then you realized it wasn't just the mummy in this movie?
Something that used to be scary for me…hmmm….I used to be afraid of big roller coasters. I only did the kiddie rides until I was about 11 or so and said to myself "Rendz we have to suck it up and be brave" so I went on my first big kid roller coaster and it was THE BEST. Now I LOVE roller coasters! The higher, the better! The faster, the better!
*If you are ever on a coaster yourself and hear someone shouting a "Hail Mary" as you go up the mount, know that that is me.
Tower of Terror: What is the scariest place you've ever been?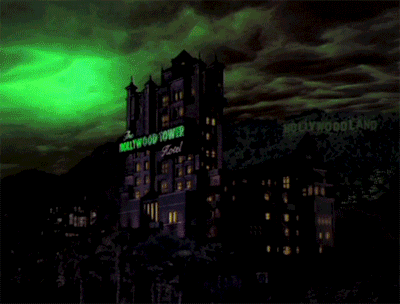 I avoid scary places…oh gosh…ummm probably the small auditorium I was in when I did a speech competition in French. I am frickin traumatized. I tried to put my introvert self out there…but nope nope nope not for me!
Twitches: If you could be any supernatural creature, what would you be?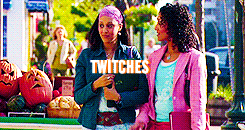 WITCH. GIVE ME ALLLLLLL THE MAGIC!!!!!!!!!!!!!!!
Don't Look Under the Bed: Were you scared of monsters when you were a kid? When did it stop?
Hell yes. Ghosts especially. I was that kid who would run up the stairs from the basement once I turned off the lights. If there was a dim light in my room, I would NOT open my eyes for fear of seeing something scary in the dark. My arm or feet could NOT hang off the bed for fear of something coming out from under my bed to snatch me. My imagination ran wild and I would hear whispers of my name when I would be in a room by myself.
When did it stop? I still run up the stairs from the basement.
Phantom of the Megaplex: Do you watch scary movies? If so, what is your favorite or the one you got most afraid of?
Hell NO! I watched one scary movie with my sisters once, gosh I don't remember what it's called. *Quick google search* Oh it's called The Haunting which starred Liam Neeson a.k.a Alsan a.k.a the reason we watched it. Anyways it freaked me the f*** out and NEVER AGAIN. But dumb Rendz tried to watch The Woman in Black once, during daylight and I JUST CAN'T.
The Scream Team: Who would be on your dream team if you went on a ghost/supernatural creature hunt?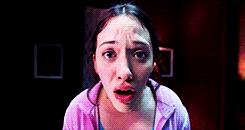 Carswell Thorne so I could hide behind him and cuddle close when something freaky starts happening. And maybe Nedra from Give the Dark My Love because she's a necromancer and has good control.
Mom's Got a Date with a Vampire: Have you ever witnessed something/someone that could only be explained by the paranormal? If yes, what/who?
I don't think so……maybe I have but I am too traumatized to remember…?
I Tag…
*All these fabulous bloggers that you should definitely check out!*
Let me know what you think! What is your greatest or scariest Halloween memory? Which Halloween movie is your favourite (Disney or otherwise!)? Will you be dressing up this year?
Happy reading!
~ Rendz