Greetings readers!
It is important to note that this post is being written to two songs on repeat. The first being The Call – Regina Spektor, from the Prince Caspian Soundtrack since it's literally the theme of this entire book! The second is Lucy – Hanne Hukkelberg, which is also from the Prince Caspian soundtrack and another song that I think really goes well with this book.
Anyways. Here we are.
For those of you who don't know (which I don't really understand how that's possible) I am a huge, HUGE, Narnia fanatic. It started when I was just a kid and the first movie came out and from then on it has just  been a growing obsession of mine.
Then I saw the announcement for this book
Alice Jerman at HarperTeen has acquired at auction, in a six-figure deal, Laura E. Weymouth's debut YA fantasy, The Weight of Worlds, billed as Lev Grossman's The Magicians meets C.S. Lewis's Narnia. The story follows two troubled sisters, bound together by blood and fate, as they struggle to find their place in our world after spending years ruling as queens in a realm of myth and magic. Publication is set for fall 2018; Lauren Spieller at Triada US Literary Agency did the two-book deal for North American rights.
Do y'all see what I saw. Third line from the top, towards the centre???? That's right!!! There is going to be a book and it is going to have Narnian influence!!! This announcement was made over a year ago so you can BET that I was dying to get my hands on it!
But the time has come. After waiting so many long months I was able to get my hands on an ARC courtesy of HCC Frenzy!! And while I had to wait a few more months until I could finally pick it up two weeks before it's release, it was so, so worth it.
The Light Between Worlds by Laura E. Weymouth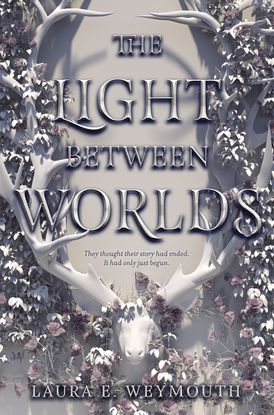 Publisher: HarperTeen
Pub Date: October 23, 2018
Price: $21.99 CAD
ISBN: 9780062696878
What happens when you return to the real world after being in a fantastical one like Narnia? This YA debut by Laura E. Weymouth is perfect for fans of Melissa Albert's The Hazel Wood and Lev Grossman's The Magicians.

Six years ago, sisters Evelyn and Philippa Hapwell were swept away to a strange and beautiful kingdom called the Woodlands, where they lived for years. But ever since they returned to their lives in post-WWII England, they have struggled to adjust.

Ev desperately wants to return to the Woodlands, and Philippa just wants to move on. When Ev goes missing, Philippa must confront the depth of her sister's despair and the painful truths they've been running from. As the weeks unfold, Philippa wonders if Ev truly did find a way home, or if the weight of their worlds pulled her under.

Walking the line between where fantasy and reality meet, this lyrical and magical novel is, above all else, an exploration of loss and healing, and what it means to find where you belong.
---
BUY IT!
Chapters Indigo | Barnes & Noble | Amazon | Book Depository
---
*A big THANK YOU goes out to HCC Frenzy for inviting me to their preview so I could get my hands on this book!*
I'm going to try my best to make sense. This book is many things and it has come to mean many things to me. To be frank: This was an incredible book. From the very moment I started reading, I was utterly captivated. Completely sucked in and attached to the story. It had me tearing up after reading it and what better sign of a book being utterly amazing than salty water pouring out of your eyes and onto your pillow?!?!?
Content Warnings (via Laura's Website)

The Light Between Worlds portrays characters dealing with depression, self-harm, post-traumatic stress disorder, suicidal ideation, illness and disordered eating, and the loss of a loved one. It refers to possible suicide, contains scenes of violence and war, and brief mentions may be unsettling to readers with emetophobia. If you have any questions about these warnings, or require more details, please don't hesitate to get in touch via the contact page.
What I Liked:
Characters:
Evelyn: She was no doubt my favourite character. Her perspective took up the first half of the book and it was so incredibly interesting. Her thoughts and memories are engaging and moving. After returning to a war-torn London from a magical Narnia-like world, Ev is fighting many demons in her mind as she tries to find her way out of a world she never really felt connected to. She is a wondering spirit, but also a fiery soul with ambition. Is she perfect? Absolutely not. She has a tendency to run from her problems and to go to such extremes that she becomes a danger to herself. Her heart lies in another world and she is willing to go to every length to get back to it.
My heart broke many times for her. Maybe it's because I sort of understand her pain of not belonging. Of missing a world she so dedicated herself to that was suddenly ripped away from her. All in all, her character was beautifully crafted. From her voice, to her behaviour, it was all so intriguing and heart breaking.
Phillipa: It took a while, but I loved her too. I will be honest…I sort of blamed her for a bit, like Evelyn did when I found out *what she did* and then I kept reading and reading and really came to understand Phillipa. *The Thing that she did* broke her. It broke Evelyn and it broke Phillipa, but the older sister is able to reign in and swallow that guilt until the events of this book came to pass. Phillipa is a passionate character, she loves her brother and sister very much, but she cracks under the pressure of expectation. She goes through a lot of emotions in the second half of the book, she has to relive a lot of her memories and past mistakes, but ultimately has to learn forgiveness.
Other characters….Jamie, who was the oldest brother. I know this is a tale about sisters, but I would have loved to see more bout Jamie and his perspective of life after the Woodlands. Tom Harper…who was such an absolute sweetheart. I adored him. And Jack Summerfield who was also amazing and supportive and such a hopeless romantic, I rate it. This book being set in post-war London meant that everyone has felt tragedy, it's just a manner of seeing how it has shaped the character.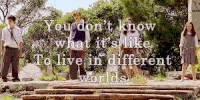 The Writing:
Laura's writing is absolutely stunning. So lyrical, atmospheric and poetic. (Trust me there is a lot of poetry.) I think it fits the story perfectly because it adds to the whismy and magic of the character's past and present. She knows how to add in the funnies and the hard hitting moments, so that you are both crying from laughter and pure heart break.
The World(s):
(The Narnia-like one first, because I am who I am) SO WELL DONE. *Would I have liked to spend even more time in it? Yes, but not for this story.* The Woodlands was so incredibly well done and it only pops up in chapter flashbacks and small memories that Ev and Phil reminisce on. I absolutely loved the history, the magic, the politics and twists. I can totally see why Evelyn would want to stay there forever. Cervus (a.k.a Alsan) was soooooooooooo magical!!!! Ugh I LOVED IT ALLLL!!!!!
Then getting back to England. Laura really had the atmosphere perfect. From the chattering cities to the whispering forests. It was all so wonderfully done, I don't even know how else to explain it!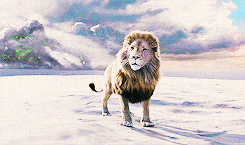 This Book Is Sad:
A lot goes down. Evelyn's going through a really rough time. She does things that are not safe and it was hard to read about sometimes. Phillipa also has it rough throughout the book. She let's her guilt crush her with each day forward and doesn't make the most healthy decisions either.
This book explores a lot. First being the sense of belonging, something that Ev struggles with for years. It made me really think if I'd be able to give up everything I have here on Earth to live in a magical land. While the answer is often "yes", could I really do it?
The other is the sister relationship. How far is a girl willing to go for her sister and what does it mean when things start going wrong? I loved the exploration of sisterhood. Having two older sisters myself means I can really relate to how these two treat each other and why their actions had such damaging affects.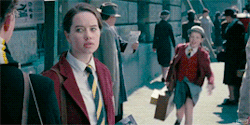 Dismantling the Lipsticks and Nylons:
C.S. Lewis was an author of his time so of course Narnia has it's racist and sexist aspects. One of the most prominent being that Susan couldn't get back to Narnia because she became too obsessed with boys, lipsticks and nylons. Total BS. I love that Laura took this bit and completely turned it around. Phillipa uses make-up and flirting like armour and weapons. A way to transform herself and bring herself power. Red lips and power pumps. I absolutely adored this!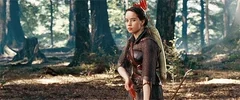 The Narnia References:
Okay, okay. So this can either be totally true or I am reading into this waaaayyyy too much. BUT OMG THE NARNIA REFERENCES.  The opening of wardrobes. The calling out names. The bomb shelter. The beach scene. Uhhh there was one more that really struck out to me, but I can't remember. The point is it had those Narnia touches and I couldn't have been more ecstatic!
The Ending:
So bittersweet. I think I went into shock after reading it though. I closed the book, turned off the lights, went on Instagram, went on twitter, closed my phone and went to sleep. Only I didn't go to sleep because I started crying very big, very salty tears.  Yup!
What I Disliked:
I knew that this was not going to be an adventure book, so don't go in hoping for full on fantasy. However…………………..would I have liked a little more action and time spent in the Woodlands…….yeah.
So Laura, if you are up to writing a book set in the Woodlands, you can take my money now!
---
Overall, I loved the book. It was so much more than I expected. It is a poignant tale of memory, sisterhood, and hope. It has its heavy themes and tough scenes, but the characters are absolutely wonderful and you should all have the chance to meet Evelyn and Phillipa!
Rating: 5 / 5 stars
Recommend: Yesss!!!! Perfect for the contemporary reader who likes the hard hitting stuff, but with a delicious fantastical turn!
Let me know what you think! Are you thinking of picking this book up? Know of any other Narnia-inspired books? What's a fantasy world you would live in given the chance? CAN WE ALL TALK ABOUT HOW AMAZING THAT COVER IS?!!
Finishing this book also contributes to the Nightmare Before Book Princess Reviews Readathon challenge! I had first put it down as Jack's Lament, but it can also cross of Mayor of Halloween Town since there are two main characters! (Really trying to get a bingo!)
Happy reading!
~ Rendz