Greetings readers!
*balloons* *confetti* *cheering*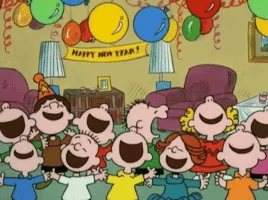 Another year has come and gone, and my presence on the internet still stands!!!
What??????Two years???? I know people out there have been doing this for way longer and their blogs are way more known and loved. But little me? Me? Has been doing this blog thing for two years??
There truly can be miracles.
Wow. What can I even say?
First:
THANK YOU. YOU. AND YOU.
The people who took their time to click on this post, to visit this site and say there hellos. Wherever you may be and whomever you may be! Thank YOU, for making me smile with your encouraging comments, your love and support.
And a special shout out to my Best Blogger Buddies. They know who they are and I love them to pieces. Thank you for sticking around with me for so long, and yelling at me to read books, and for just being fabulous. I may not know you in real life, but you have made the internet a far much more fun place to be on! SO THANK YOU!
Second:
OH MY GOD, THE THINGS I HAVE ACHIEVED.
Never, in a million years, did I think I would be able to achieve so many things with this blog in such a short amount of time.
I am working with actual Canadian publishers, to help advertise their books to the Canadian book people. They actually noticed little me. This speck among other specks.
They actually send me books. For free. What? YES.
I have met so many fabulous publicists from pub houses. And gone to some incredible events. I am just so happy and amazed that I get to be a part of this amazing group of people!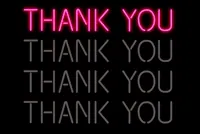 Third:
HAD A SECRET, COULDN'T KEEP IT, BUT THAT'S OKAY.
So some of you know that this blog has been a secret part of my real life. Rendz is not my name and well no one really close to me knew about this blog, save my sisters. But now that I have reached two years, my family knows, my parents know, my friends know. Pretty much all the people who I care for know. And they are proud of me. They are impressed at how I've built this site and how I have made connections and how I had in someway *made it*
It's a great feeling when your mom introduces you to her friends and says "My daughter is a book blogger. She works with publishers and gets books for free." And the friends smile and are generally impressed.
It's great when my sister says how impressed her friends are at what I do.
It's flattery and I soak it all up.
I've been so fearful of other peoples reactions to my blog, that I never allowed myself to be open and honest. Let me just say that it is so much better to not have to hide books I get in the mail, or pretend to be doing school work when I was really blogging. (LOL I still do that though 😉 )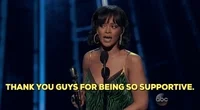 ---
In short, was just one big, huge, magnificent thank you post! I am excited to start this third year of blogging and I will try my best to make it even better than the last! I wish I was less poor and were able to do a giveaway or something special, but blogging doesn't really pay does it. Hmmm. Regardless, I wanted to commemorate this anniversary in some way, so a thank you post it is!
AGAIN, I JUST WANT TO THANK EACH AN EVERY ONE OF YOU FOR MAKING THESE TWO YEARS SUPER DUPER SPECIAL AND AWESOME AND I ESPECIALLY WANT TO THANK YOU FOR YOUR FRIENDSHIP, CARE AND SUPPORT!!!  YOU ROCK!!!!!!!
Happy reading!
~ Rendz