Greetings readers!
I was tagged by the lovely Catherine @ This One is For the Books to do this tag! Thank you ever so much, Catherine! As much as she is lovely, she is also quite a wonderful blogger, so you should definitely give her site a visit!
I am one who loves and hates clichés. There are those that I live for and some I can honestly live without. This tag made me go through lots of emotions, made me really think about which ones I like and don't, so I hope you enjoy!
Actions Speak Louder Than Words.
A Book That Wasn't Or Couldn't Be Better Than The Movie.
Every Disney Adaptation over the Grimm of Anderson fairy tale….? They may be really sugared up and kid friendly compared to the original tales, but come on who doesn't love a good Disney film!
The Grass Is Always Greener On The Other Side.
A Rags To Riches Or Riches To Rags Story.
Is it cheating if I say Cinder from The Lunar Chronicles because she is literally living the most iconic rags to riches story as a Cinderella retelling??? I don't think so….soooooo CINDER!
The Apple Does Not Fall Far From The Tree.
A Parent Child Relationship That You Love
Mr. Penderwick and his four (and then six) children.
He is literal dad goals. All dads should aspire to be as kind, generous, funny and intuitive as Mr.P is with his kids. I literally just get all happy and sunshiny when I think about this family and the father-daughters relationship development in book 2! Ugh I just love them!
You Can't Judge A Book By It's Cover.
A Great Book That Needs A Better Cover.
Tower of Dawn by Sarah J. Maas
CHAOL SHOULD HAVE BEEN ON THE COVER. NOT A STUPID SHIELD WITH AN OWL. THE DISRESPECT IS REAL. YES, I AM STILL MAD ABOUT IT.
You Can't Please Everyone.
A Book You Hate That Everyone Loves.
Queen of Shadows/Empire of Storms by Sarah J. Maas. I hate (and yet enjoy) the series in general, but a strong hate for these two books is most prevalent.
What Doesn't Kill You Makes You Stronger.
What's A Book That Made You A Better Person For Having Read It.
The Kite Runner by Khalid Hosseini
Confession: I am a reader who usually avoids the hard hitting books. The ones that are emotionally raw and have heavy subjects. I use the excuse that I don't want to cry, but I think I'm just scared of reading about events that could have or have happened to people. And realizing that the world is terrible and that people have to go through things that are so much worse. I hate feeling uncomfortable. But like what is me being uncomfortable? Nothing. So I have to suck it up and read these books, which are important.
Reading this book was hard, it was gut wrenching and emotional. And it was at times very uncomfortable. But in the end I feel like I can understand what people who have suffered like the characters a little more. That they deserve their stories to be told and that they deserve happiness. And it's my job to not stay ignorant about it.
Love Is Blind.
A Book With A Disabled Character Or Actual Blind Love.
The Broken Kingdoms by N. K. Jemisin
The MC in this book, Oree is actually blind! Reading from her perspective was actually really entertaining! There were still plenty of descriptions to be had! I really enjoyed the first two books of the series so I'm hoping to one day get back to the third book!
Ignorance Is Bliss.
A Book That Is Bad But You Just Don't Want To Admit It.
Immortal Reign by Morgan Rhodes
This really hurts to admit it, but I was unimpressed by this ending. I loved every single book prior to this one, but you can tell that Morgan struggled to find the right finish and to be honest it could have been better. *cries*
There Is No Time Like The Present.
What Is Your Favourite Contemporary Book?
I don't think I have one really. Contemporary is not a genre I reach to regularily (only in the summer) and from the books I have read…none of them I can really claim as my favourite.
Better Safe Than Sorry.
A Book You Don't Want To Read In Case It's Bad
Anything by V. E. Schwab. I haven't read any of her books and yet I own her Shades of Magic trilogy and Vicious. I want to read them really badly, but with this slump I have going on I'm afraid of not finding the magic in her work like others have! But like I'm gonna read them…eventually.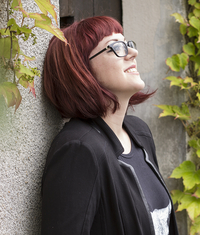 I Tag…
YOU! I would love to see all your opinions on these cliches! Feel free to tag me so I can see your answers!
---
Let me know what you think! Do you agree or disagree with my answers? What is your favourite cliche? Which one can you not stand?
Happy reading!
~ Rendz