Greetings readers!
Oh God.  This month has been a month. I found myself in a blog slump around mid May and avoided both writing for my blog and reading all of your wonderful posts. I really lacked motivation and….I was just plain lazy.
However, stuff happened this month. Ummmmm….I'm just gonna jump right in and…well…you'll see.
May Wrap-Up
Books Rendz Read!
I got to a total of 10 read books this month! Four of them were rereads, but they were very necessary rereads, might I add. Frankly, I am very proud of what I was able to accomplish this month. Considering how I was feeling in terms of blogging.
The Penderwicks by Jeanne Birdsall
1 – 4 series reread. I don't have reviews for these, but a big post about this series is in the works! My advice: Read this series.
The Penderwicks At Last by Jeanne Birdsall
I am overflowing with emotion! The finale to a series that is so important to me. Plus I got to be on the blog tour for it! My Full Review
Furyborn by Claire Legrand
Quite an epic fantasy I'm sure many will find enjoyable! My Full Review
Song of the Current by Sarah Tolcser
A Pirate YA book! Not exactly what I was expecting, but it was okay. My Full Review.
Whisper of the Tide by Sarah Tolcser
Sequel to Song of the Current, only much more dramatic and scandalous! Review to come!
Legendary by Stephanie Garber
Sequel to the amazing Caraval! I think I liked this one just a bit more. Review to come!
Crazy Rich Asians by Kevin Kwan
I read it because the movie is coming this August! Mini-review to come possibly.
---
The Haul
This is where things get interesting. This month I hauled a total of…
*drum roll*
26 Books.
Yeahh… 26 BOOKS! And most of them are physical!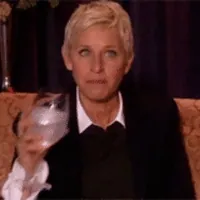 I know what you are all thinking. RENDZ, HOW COULD YOU HAVE HAULED 26 BOOKS???? DO YOU KNOW HOW MUCH MONEY THAT IS?????
This is where I actually tell you that I hardly spent money on books this month.
I'm hauling 26 books because I got lucky.
So what did I actually purchase this month!
Legendary by Stephanie Garber
That's it….for the purchases….
Publishing houses have been loving me as of late. Seriously! I have quite a haul of ARCs and attended quite a few events hosted by the following publishers! Canadians Pubs are just so amazing and awesome and if you ever get a chance to work with them I promise you will meet some lovely people!
NetGalley E-ARCs
Kiss of the Royal by Lindsey Duga
Bring Me Their Hearts by Sara Wolf
Raincoast ARCs
Whisper of the Tide by Sarah Tolscer
If You Don't Have Anything Nice to Say by Leila Sales
Hachette Book Group CA ARCs
Flor and Miranda Steal the Show by Jennifer Torres
Grace and Fury by Tracy Banghart
Thomas Allen & Son ARCs
Tell Me No Lies by Adele Griffin
Open Mic Night at Westminster Cemetery by
Penguin Random House CA
Smoke in the Sun by Renee Ahdieh (ARC)
Royals by Rachel Hawkins (ARC)
Orphan Monster Spy by Matt Killeen (ARC)
We Are All That's Left by Carrie Arcos (ARC)
The Game of Hope by Sandra Gulland (FC)
The Penderwicks At Last by Jeanne Birdsall (FC)
Then my luck was like a shining star in the night–bright and brilliant–because I won two more giveaways!
One for Children of Blood and Bone by Tomi Adeyemi and another for The Cruel Prince by Holly Black!
But nothing can compare to the giveaway I won in April. I was just on, Twitter minding my own business, scrolling away, when I stumbled upon a tweet by the Book Depository. It was World Story Telling Day and they gave you a chance to win big by telling your greatest story!
There were probably over 300 entries and I said to myself, I'll just enter for the heck of it. So I told a quick story of what happened when I met and author for the first time (I'll share it with you, one day). Two weeks later, I wake up to a message from the BD saying I won and get to spend £100 worth of books!!!
£100!!!!!!!!!!!!!!!!!!!!!
If y'all knew how much money that is in CAD, you'd get my total elation!
So what books did I get!
A Darker Shade of Magic, A Gathering of Shadows, A Conjuring of Light by V.E. Swchab
Nevermoor: The Trials of Morrigan Crow by Jessica Townsend
The Shadow and Bone Trilogy Boxset by Leigh Bardugo
The Language of Thorns by Leigh Bardugo
The Queens of Innis Lear by Tessa Graton
And I'm still waiting on one more book to show up! I cannot even believe my own luck! Seeing how my life hasn't been the greatest these past couple months, I'd say that these winnings are probably the highlights of April and May!
That's a total of 26 hauled books!
May was a really good month.
---
Posts from May!
The Legend Series: Graphic Novel Adaptation | Series Review
Saving Each Other | Blog Tour – Q&A and Excerpt
Penguin Teen CA Social | Event Recap
I really hit a blog slump in May. No inspiration or motivation came at me!
As for TV shows or movies I have been up to watching, again nothing. I started re-watching episodes of The Suite Life of Zack and Cody if that counts.
As for art things……well I have a surprise to show off soon, when I finish. And more TLC art is on its way!!!!
---
June TBR
Now here comes the hard part. I hauled so many books this past month, how on Earth am I ever going to be able to choose what to read?!
Answer: Priorities. As much as I want to be able to be free to read what I want, I made a commitment to these publishers and I am going to see it through!
An Ember in the Ashes by Sabaa Tahir
A Torch Against the Night by Sabaa Tahir
A Reaper at the Gates by Sabaa Tahir (RIP me and everybody else too)
Flor and Miranda Steal the Show by Jennifer Torres
Tell Me No Lies by Adele Griffin
Bring Me Their Hearts by Sara Wolf
A Mark Unwilling by Candace Wondrak
And that's it for now. I have a feeling I will not be able to get to everything just because school is being a disaster and I want to destroy it with every fiber of my being. But I can do it. I take the challenge.
---
Let me know what you think! How did May treat you? What was your favourite read? What book are you most excited to get to in June? How many books are on your monthly list? 
Happy reading!
~ Rendz
*All gifs via giphy.com*