Greetings readers!!
Time for another Sunshine Blogger Award Post! I have been nominated for this award many times and everyone has such wonderful questions that I want to answer!!!
So my deepest gratitude goes out to Michaela @ Journey Into Books for nominating me for this award! She is such an incredible blogger and I hope you all give her a visit soon!
My thanks also goes out to Taiwo @ Stuffed Shelves  for nominating me as well! If you don't know Taiwo, I highly suggest you drop by her blog! She is so kind and always has great reviews and posts!
Rules
Thank the person who nominated you and link back to their blog
Answer the 11 questions sent by the person who nominated you
Nominate 11 new blogs to receive the award and write them 11 new questions
List the rules and display the sunshine blogger award logo in your post and/or on your blog
---
Michaela's Questions
1 . What is your favourite movie?
The Chronicles of Narnia: The Lion, the Witch and the Wardrobe (2005)
2. What hobbies do you have that aren't reading?
I do a little drawing. You can see some of my recent fanart of The Lunar Chronicles Characters Cinder and Kai!
3. Describe your dream reading nook?
A very fluffy couch. Lots of fluffy pillows. Fluffy blankets. A mini fridge and snack basket at my disposal. A clock with a soft tick. Brightly lit room. A window looking into a beautiful woodsy scene.
4. Do you like horror movies, and if so which is your favourite?
No. No. No. I cannot even do mildly scary movies.
5. Cats or dogs?
DOGS.
6. Who is your favourite booktuber?
Ummm…Regan @ Peruse Project is a lot of fun to watch! We have a lot of common likes in books, so I always take recs from her.
7. What is your favourite stationary item?
I don't really use a lot of fancy stationary, but I have always dreamed of having calligraphy pens. Ugh they just look so beautiful, but I probably still wouldn't use them because my cursive is trash trash trash.
8. What is your favourite type of weather? 
Sunny. Warm. With that perfect light breeze.
9. List your top three book boyfriends/girlfriends
Carswell Thorne
Chaol Westfall
Elias Veturius
(These are actually my book husbands XD)
10. Which Hogwarts house do you belong in?
I have never read Harry Potter! ¯\_(ツ)_/¯
11. How far in advance do you write your blog posts?
LOL, the night before if I am lucky and somewhat organized.
---
Taiwo's Questions
1. What's your favourite colour and why?
Ummmm…purple. Like a lilac purple. Or other times like a maroon…
Honestly it changes. I have never had a dead-set favourite colour.
2. If you could have one superpower, what would it be?
Hmmm….teleportation? I mean, I really get tired of travelling and sometimes I'd just like to get to wherever I am going quick and easy!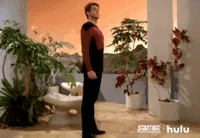 3. What's your Hogwart's House and Patronus?
Again. I have not read Harry Potter.
4. What book(s) have you read that you loved but almost everyone hated?
I don't know…I can think of a lot of examples for the reverse.
5. What occupation would you like to spend the rest of your life doing? (It doesn't have to be the course you're studying)
I would love to be paid to read and blog! Yeah it's a lot of work, but I enjoy it so much!
6. What animal do you hate?
Snakes. Any and all spiders. Creepy looking fish. The funny thing is is that I will stare–and stare hard–at pictures of these creepies.
7. What special habit do you have that's weird?
Oh geez, I don't know.
8. If you could change one event on your last birthday, what would it be?
Ummm less interruptions while I was watching my Narnia Marathon! In other words, I would let all the family calls drop in first before starting the movies.
9. How long have you been blogging and what was your very 1st blog post? (add a link).
This little site of mine was established in September 2016! My first blog post was sort of like a Welcome! post. Please excuse any grammatical errors.
10. What is your worst fear?
Letting myself settle so far into my comfort zone that I keep myself from taking any chances to make my secret dreams come true.
11. Mention 3 authors you would love to meet (dead or alive authors)
MARISSA MEYER!!!!!!!!!!!!!!!!!!!!!!!!!!!!!!!!!!!!!!!!!!!!!!!!!!!!!!!
LEIGH BARDUGO!!!!!!!!!!!!!!!!!!!!!!!!!!!!!!!!!!!!!!!!!!!!!!!!!!!!!!!
SABAA TAHIR!!!!!!!!!!!!!!!!!!!!!!!!!!!!!!!!!!!!!!!!!!!!!!!!!!!!!!!!!!!!
And so, so, so many more!
I'm not tagging anyone because I am laaazzzyyyy. Maybe next time! 
---
Let me know what you think! Have any facts in common with me? I know, I haven't read Harry Potter–any other HP-virgins out there? XD  I'd love to hear your thoughts! 
Happy reading!
~ Rendz