Greetings readers!!!
The other day, just because we were bored and felt like it, my sisters and I voted on watching a movie. As usual, we couldn't agree on a recently released film so we decided to watch a Disney movie (because that is what you do when you are stuck on what to watch).
Now normally we fight over which Disney movie to watch too, except for one. We all want to watch different movies, but all three of us share one movie that we will watch whenever and wherever, and if you have already guessed, yes, it is Mulan!
I was tagged by the Mandy @ Book Princess Reviews! One of the greatest and most regal bloggers I know! Seriously, if you do not know who Mandy is…I think you are in desperate need to go browse her posts because she is AMAZING!
The Rules:
Mention the creator (Kirsty and the Cat Read)
Thank/mention the person who tagged you
Match books or characters to the questions below
tag as many people as you like
Reflection "When will my reflection show who I am inside" – An inaccurate book cover that doesn't really reflect what the book is about.
OOOOOOOOOOO…..SHOULD I BE PETTY???? SHOULD I BE PETTY????????????
I'M GONNA BE PETTY!!!!!!!!!!!
Tower of Dawn by Sarah J. Maas
I've said it before and I'm gonna say it again. CHAOL SHOULD HAVE BEEN ON THE COVER, NOT A DUMB SHIELD THAT WAS SO POINTLESS!!!!! And I'm gonna leave my rant here: Tower of Dawn Cover Reveal and My Thoughts.
Mushu – A character with a lot to prove.
All three Queens from Three Dark Crowns: Mirabella, Arsinoe and Katharine
They each have to represent their kingdom and wield their powers in the best way possible to not only survive multiple assassination attempts, but to be seen as fit rulers of the island. They have a lot to live up to. No pressure.
"I'll make a man outta you!" – A character who develops the most OR a book with some kick-a** training scenes.
Attia – Blood and Sand by C.V. Wyk
Not only does Attia go through quite a development from being an angry captive to the unwilling heroine, she also has some pretty AMAZING kick-butt scenes in this book!
"A Girl Worth Fighting for" – A ship you will defend till your last breath.
CRESSWELL!!!!!!!!!!!!!!!!!!!!!!!
Huns – A book/character that gives you the creeps.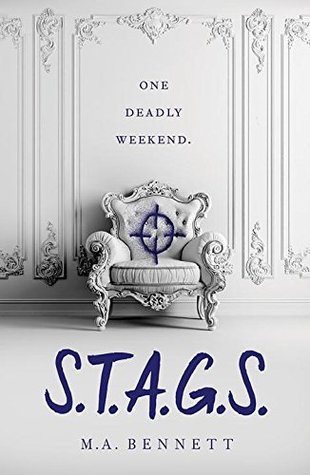 S.T.A.G.S. by M.A. Bennett
All the rich, entitled, homicidal, white characters in this book need serious help.
Mulan – Your favourite bada** female protagonist.
All of them! But if I have to be more specific I think Inej Ghafa would be the gal!
I Tag…
*Don't feel pressured to participate if you don't want to!*
And anyone else who loves Disney and Mulan!!!
---
Let me know what you think! How many times have you watched Mulan? Who is your favourite Disney movie? What is your favourite Disney Film? What kick-butt characters do you love? 
Happy reading!
~ Rendz