Greetings readers!
If you're new to this space of mine, you must know one very important thing about me. Other than The Chronicles of Narnia which is the fantasy series of my life, The Lunar Chronicles by Marissa Meyer is the YA series of my Heart and Soul.
These books literally changed my life in so many different ways and I will definitely be going into a lot more detail in another post some time in the near future. This series is home to my favourite heroes and heroines, four going on five epic ships, lots of action and intensity, PLUS fairy tales. Just go read the series, okay. Just go. Go. Now.
Wires & Nerve Vol 2: Gone Rogue by Marissa Meyer
Iko – an audacious android and best friend to the Lunar Queen Cinder – has been tasked with hunting down Alpha Lysander Steele, the leader of a rogue band of bioengineered wolf-soldiers who threaten to undo the tenuous peace agreement between Earth and Luna. Unless Cinder can reverse the mutations that were forced on them years before, Steele and his soldiers plan to satisfy their monstrous appetites with a massacre of the innocent people of Earth.

And to show he's serious, Steele is taking hostages.

Cinder and Kai, Scarlet and Wolf, Cress and Thorne, and Winter and Jacin all feature in this epic new battle. But it is Iko who must face her deepest fears when she uncovers the truth about her own unusual programming.
---
---
Buy It!
Indigo | Barnes & Noble | Book Depository | Amazon
---
---
Well, was this not my most anticipated read of the year? Yes. Then why did it take me forever to write this review? School. Ugh. Well, here I am now to gush and goop all over this blog post because that is what I do best when it comes to this series. It has everything I have ever wanted in books, so let's just say that anything related to this series will get high praise from me.
What I Liked:
Characters:
Iko: This was really Iko's book. My fabulous, fantastic and AMAZING Iko. I love her so much. She is one heck of a kick-butt yet cuddly gal. Throughout this book she struggles a lot with the fact that she isn't human and really only a tiny chip, which sometimes really brings her down. But being an android doesn't make her any less important or useful. I would argue that she is the soul of the crew, keeping them together and always coming to save them with her android abilities!
Kinney: Oh my boy. He also struggles with Iko being an android and has to find a way to change his mindset. But since he is spending so much time with my fab girl I don't think it turned out to be as hard as he thought. Yeah, he is a little mean and stiff (like a mini Jacin), but he idolizes Cinder and is actually so adorable.
Everyone else: YOU SHOULD KNOW THAT I ADORE EVERYONE IN THIS SERIES SO I AM NOT GOING TO MAKE THIS ANY LONGER BY SCREAMING ABOUT THEM ALL!!!
The Story:
I felt like the continuation was much more clear and in-depth in volume 2. We kind of get to know more about this plain villain, Alpha Steele, who was introduced in volume one. Also there is, I think, a lot more action and suspense. Not all out amazingly, biting my finger nails suspenseful, but just the right amount to make me go "oh my" and "deargoodnessthisisnotgoingasplanned"
Iko's Kick-Butt Scenes and Back story:
Yes, I'm going to take another section to fangirl about Iko because A)  As mentioned she is fiercly fabulous and will literally kick your butt if you step out of line and B) WE GET INTO HER BACK STORY!! I honestly didn't think there was that much to it….BUT OH MY GOODNESS….I CHOKED UP MAYBE A LITTLE BECAUSE *REASONS* AND IT JUST WAS SOO…I CAN'T EVEN EXPLAIN…
Romance:
Let me tell you, the cuteness starts very early on. After Wires & Nerve Vol 1. we all knew that big things were coming for Wolf and Scarlet and boy did things escalate for them in this book a little. Anyways, their moments were so precious, I know there are a lot of Wolflet lovers out there  who will appreciate this!
AND THOSE KAIDER MOMENTS….EXCUSE ME, I'LL BE IN A CORNER WEEPING OF PURE JOY.
And although it's still tentative KIKO…you gotta love them.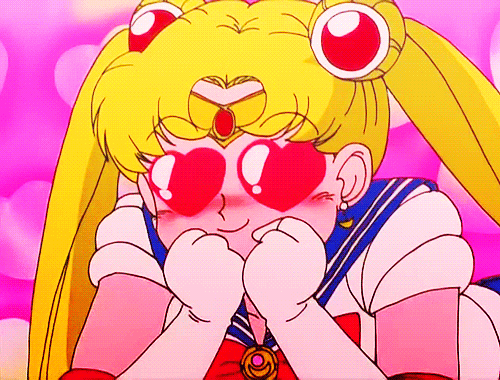 What I Disliked:
No Cress and Thorne, thus no Cresswell, thus a Not-So-Happy Rendz:
Total bummer for me….sighhhhhhhhhhhhhhhhh. I know it shouldn't affect my opinion that much, since they were such stars in volume one…but it does. My Cresswell experience was almost nonexistent and I suffered a bit (a lot). They were in the book, but their total page count is about 6-8 (I'm not even exaggerating that much…maybe).
The Art(?):
So I was never the biggest fan of the art in volume 1..but I ended up being okay with it, I thought it was cute. For volume 2, I know the artist changed and this guy's art is based off the first one, but I felt like I wasn't as big a fan this time. Everyone looked different and while there were still some really beautiful pieces..I don't know…I'm just not feeling it.
---
Overall, I enjoyed it. I mean it's TLC, how can I not? I refuse to believe this is the final TLC installment…I have high hopes that Marissa will give us a little more of these characters some day in the future, for now though, I am satisfied with what I have!
Rating: 4 / 5 stars
Recommend: GO READ THE LUNAR CHRONICLES NOW!!!
Let me know what you think! Have you read Wires & Nerve Vol 2 yet? Have you read TLC yet? Who is your favourite TLC character? FANGIRL WITH ME PEEPS!
Happy reading!
~ Rendz