Greetings readers!
Sometimes a book's hook-line just kind of…well…hooks you. And when the hook-line is:
"Hocus Pocus and Practical Magic meets the Salem Witch trials in this haunting story about three sisters on a quest for revenge—and how love may be the only thing powerful enough to stop them."
You throw it onto your TBR without a second thought.
I love, love, love Hocus Pocus. It is one of my favourite Halloween movies. Just enough ghost and creep factor mixed in with humour and fun. I've watched Practical Magic exactly once and was too freaked out to watch it again (I was young), but I do recall a well done creepy movie. And well the Salem Witch trials are haunting just thinking about them.
So when a book is a combo of all this witchy and magical goodness, I expect a lot.
The Wicked Deep by Shea Ernshaw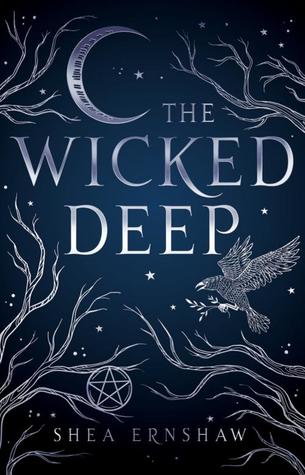 Welcome to the cursed town of Sparrow…

Where, two centuries ago, three sisters were sentenced to death for witchery. Stones were tied to their ankles and they were drowned in the deep waters surrounding the town.

Now, for a brief time each summer, the sisters return, stealing the bodies of three weak-hearted girls so that they may seek their revenge, luring boys into the harbor and pulling them under.

Like many locals, seventeen-year-old Penny Talbot has accepted the fate of the town. But this year, on the eve of the sisters' return, a boy named Bo Carter arrives; unaware of the danger he has just stumbled into.

Mistrust and lies spread quickly through the salty, rain-soaked streets. The townspeople turn against one another. Penny and Bo suspect each other of hiding secrets. And death comes swiftly to those who cannot resist the call of the sisters.

But only Penny sees what others cannot. And she will be forced to choose: save Bo, or save herself.
---
BUY IT!
Indigo |Barnes & Noble | Book Depository | Amazon
This book releases March 6th! Be sure to check it out!
---
*Thank you Simon & Schuster Canada for providing me with an ARC via Netgalley. This did not influence my opinion in any way!*
What an absolute ride this was. I do not even know exactly how to write this review. This book made me suffer, but not in the way you might think. By the end I was dizzy and even thinking about it now pulls some heart strings. I was amazed and stumped by this book.
What I Liked:
Hook-Line Delivery:
The Hocus Pocus was there. The Practical Magic was there. The Salem Witch trials were there. They were visible without being too forced, without having to scratch your head and think hard. I loved the influences they were subtle and interesting. I especially love how all three references crafted the sisters and their story. It also added to the creep-factor most definitely.
Spooky and Perfectly Haunting Atmosphere:
I am amazed at Ernshaw's writing. It was simply beautifully. Eloquently gothic and just right for this kind of story. She transported me effortlessly into the story's setting. I was there by the sea, I could smell the salty air, feel the cold wind running in my hair and hear the deadly song playing in my ears. The island setting was perfect. I don't know about you, but water ghosts are really creepier than land ghosts. At one point, early on, I kind of had to stop reading, things got a little too creepy for me and reading this book at one a.m. when my imagination runs wild, would have probably given me nightmares. Eerie and beautiful are what this book was.
Characters: (To be 100% honest, I have no idea how to talk about the characters without spoiling major things, but I'll try.)
Penny: Okay….I really enjoyed Penny's character. She was interesting and yet still very mysterious. You think you know her and yet you do not know much. She really was a tricky character to follow. Yeah….
Bo: He felt a little one-dimensional. I never felt a super close attraction to him and he is also a mystery for most of the novel. Then the end comes and I just don't know if I liked him as much…but I also sympathize with him…..???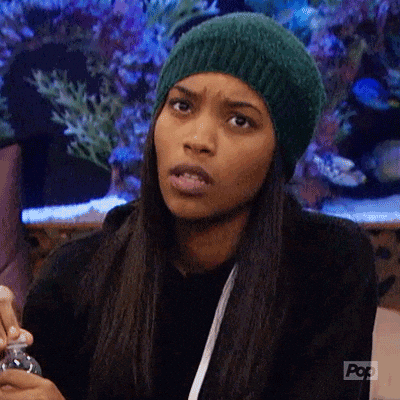 *Thanks for being vague, Rendz*
The Legend Snippets:
They were perfectly placed and well balanced. They gave just enough context without giving away too much or becoming confusing. They often revealed a lot of details that made the story the characters were living in make more sense. Still, they wouldn't give everything away and sometimes brought in more mystery to the story that led to more revelations and secrets being kept by characters.
The Twist and Then Some:
Right at the beginning of the book, I guessed one possible twist and doubted myself the whole way. The author wrote it out in a way that made me forget my theory quite often and then it hits you with a full force. I was shocked and yet proud that I had been right. I was whisper yelling in my room at midnight. At just when you think that it is all the author has to reveal, more and more revelations follow and my heart could not take it…I was beyond stressed.
What I Disliked:
One thing that really messed me up, The Romance:
1. It was Insta-love. I never really understood exactly why Penny and Bo fell for each other. Other than that they were following the same mystery, what did they have in common? And as for getting to know each other, they each kept their secrets…so what exactly was the basis of this deep love for one another?
2. I am conflicted beyond belief. I am stuck, stuck, stuck. The twists really messed up how I saw this ship. I want to believe that the ship is true, but I don't. I do not think that either had sincere feelings for each other. By the very end, I pitied Penny because I felt like she got the short end of the stick and I felt that Bo didn't really have genuine feelings for her. And I don't like this "he eventually learned to love her" nonsense. That does not work for me. No, thank you.
Should you guys read this, I think some of you would disagree with my view. But I cannot help but think that this ship is not genuine.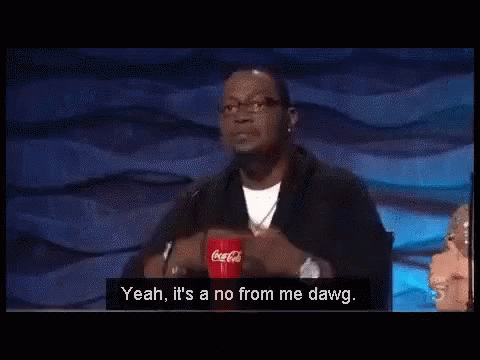 ---
Overall, like the song a siren, this book captivated me. It hardly had any dull moments and I was reading it for long periods of time, completely focused on nothing but this book and the going-ons in it. Shea Ernshaw did a wonderful job with her debut! I know I had that one issue that I cannot get over, but I think a lot of you would still enjoy this book despite that bump.
Rating: 4 / 5 Stars (It's a "good" 4)
Recommend: Uh, yeah. I need to talk to people about this now.
Let me know what you think! What are some of your favourite paranormal reads? Which books definitely delivered their hook-lines? Are you thinking of picking this up?
Happy reading!
~ Rendz