Greetings readers!
Thank you to Kyera @ Kyera's Library for tagging me and creating such a wonderful tag! I love all things mythological and Norse mythology is definitely one I would love to know more about!
The Rules:
Link back to my original post on Kyera's Library so I can see all your answers! (Be sure to do this via pingback, I don't get notified if you just tag my URL)
Thank the person(s) who tagged you… show the community some love!
Obviously, come up with your wonderful answers!
Don't forget to tag others to keep the tag going!
ODIN – FAVOURITE STAND ALONE
Odin is the All-Father, the leader of the Norse Gods. He is the god of wisdom, poetry, battle, death, wine, and war, among other things.
The Scorpio Races by Maggie Steifvater
I read this book on one of my trips back home to El Salvador and I remember enjoying it very much. The characters, the horse races, and the atmosphere of the book completely transported me to another world!
More recently…The Beautiful Ones by Silvia Moreno-Garcia
This was a lovely romance novel with telekinesis which gave it a magical feel without being overly fantastical and I fell in love with it!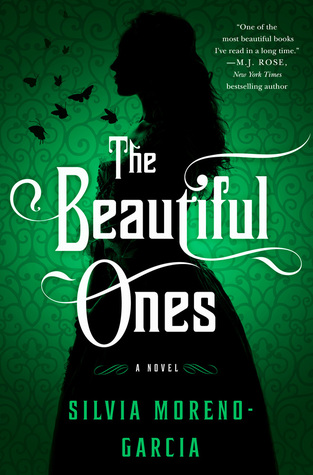 THOR – A BOOK THAT HITS YOU IN THE FEELS
Thor is the god of thunder, weather, warriors, strength, and storms, so his might packs a punch. He is married to the beautiful Lady Sif.
Champion by Marie Lu (the preceding books as well)
I have never been the same. The trauma of that ending was so detrimental, I look at the book and shiver! I think about the book and I'm hit with all the pain, sadness and hope that I was hit with the first time.
LOKI – BIGGEST BOOK PLOT TWIST OR CHARACTER BETRAYAL
Loki is the god of mischief, thieves and thrives on chaos.
I don't know if this is ***spoilery***…but Keenan's big reveal towards the end of A Torch Against the Night by Sabaa Tahir.
I never liked him for a reason!!
FRIGG – OTP
Frigg is Odin's wife, the goddess of love, marriage, fertility, and fate.
C R E S S W E L L  I S   M Y  L I F E ! ! !
HEIMDALL – FAVOURITE SECOND BOOK IN A SERIES
Heimdall is the god of loyalty, faithfulness and he is who protects the bi-frost, the bridge that connects all nine worlds.
Crown of Midnight by Sarah J. Maas.
It's the best book in that series, you cannot convince me otherwise. I would consider Throne of Glass a duology because in my opinion the books after CoM get worse. (Save Tower of Dawn)
BALDUR – FAVOURITE MALE CHARACTER
Baldur is the beloved son of Odin and Frigg, twin brother of Hodor.
CARSWELL THORNE. CARSWELL THORNE. CARSWELL THORNE
CHAOL WESTFALL. CHAOL WESTFALL. CHAOL WESTFALL.
*Artist: Taratjah*
SIF – MOST BEAUTIFUL BOOK COVER
Lady Sif is known for her beautiful golden tresses, although she is also the goddess of the harvest and is married to Thor.
Isn't it just stunning! I really want to own it!!!!!!!!!!!!!!!!!!!!!!!
FREY – BOOK/SERIES THAT MAKES YOU HAPPY
Frey is the Lord of weather, god of light, summer, master of agriculture, fertility, and brother of Freya.
The Penderwicks by Jeanne Birdsall
I don't know how many times I have to say this, but The Penderwicks are a dream. They are adorable MGs that give me all the feels. They make me laugh, cry, experience second-hand embarrassment, smile and just fill me with this everlasting joy!
FREYA – FAVOURITE BOOK SETTING
Freya is the goddess of love and beauty, fertility, war, wealth and growth, and sister of Frey.
The only place I would rather be….
The Chronicles of Narnia!
TYR – FAVOURITE BOOK WITH A BIG UPHEAVAL/EPIC FIGHT SCENE
Tyr is the god of war
The balcony scene from Winter by Marissa Meyer, where the whole crew practically almost died. So intense. So heart-racing. I love it so much.
ULLER – CHARACTER DEATH THAT AFFECTED YOU THE MOST
Uller is the god of death, winter, archery and hunting.
The death of chapters 38-40 of Crooked Kingdom.
Still gets me.
NJORD – FAVOURITE BOOK /AN EPIC JOURNEY ON WATER/OCEAN SETTING
Njord is the god of the wind and the sea.
I haven't read any recent ones…..but I'm hoping to!
However, I have read The Voyage of the Dawn Treader by C.S. Lewis which is most definitely a sea adventure!
VALKYRIE – FAVOURITE STRONG FEMALE CHARACTER
The Valkyries, much like the Amazons, are strong female warriors.
Inej Ghafa – Six of Crows
June Iparis – The Legend Trilogy
AESIR/VANIR – FAVOURITE BOOK "CREW"
The Aesir and the Vanir are the two groups of Norse gods, believed to be the old and new gods.
THE RAMPION CREW (The Lunar Chronicles) and THE DREGS (Six of Crows)!
No, I am not cool enough to hang with either.
SEIPYRTS – FAVOURITE SIDEKICK (NON-HUMAN CHARACTER)
Seipyrts is Odin's trusty eight legged steed, yes you heard that correctly – eight legs.  I promise that he is the god's horse companion and not a giant spider that he rides around on… although that would probably strike more fear in the hearts of his enemies than a pretty horse does.
IKO! IKO! IKO! IKO! IKO!
I Tag…
*No pressure if you have already done it/or do not feel up to it!*
Angelica @ Dreaming of Fiction
This was so much fun! I hope you all enjoyed my answers and that we get more YA books based around Norse Mythology! I especially loved sharing the fan art of so many talented artists out there! I hope you check out the pages I linked to discover more of their work.
Let me know what you think! Who is your favourite Norse god? If you could be a god/goddess of something, what would you choose?
Happy reading!
~ Rendz