Greetings readers!
You know what's sad? That I'm just doing this tag now. I was tagged (the first time) to do this in May. May. From then on, I was tagged two more times! Like Rendz??? Get yourself together!!! But hello? There are so many tags and award posts out there and only one Rendz! How am I going to do it all?! *crumbles under pressure*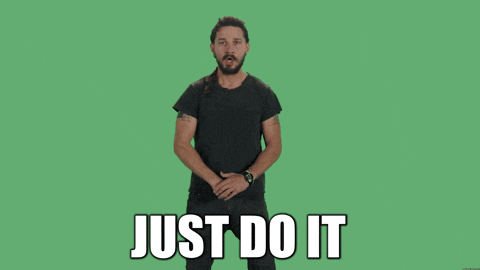 I can DO IT! IT JUST MIGHT TAKE MONTHS!!! So if you tag me for stuff, I'm sorry if it takes like 6 months for me to do it…BUT I will do it!!
---
Anyways, enough ranting! THANK YOU, THANK YOU, THANK YOU to the very BESTEST Mandy @ Book Princess Reviews! Co-creator of this tag and Blogger Princess extra-ordinaire! If you don't follow Mandy, (which I'm pretty sure you do…) then you must bow down to her royal highness and seriously read her posts. They are fun, cheeky and full of magic! She is a huge Disney Princess fan as am I! (Hence this tag!)
ALSO HUGE THANK YOUS TO:
Lyndsey's Book Blog  and Melting Pots and Other Calamities for tagging me ages ago as well!! (I'm sooo late, so sorry!) Both have such incredible blogs, with incredible posts and reviews!! Follow! Follow! Follow!
So I am extremely delighted that I get to take part in this amazing tag!! And just for the record, my favourite Disney Princess is Cinderella! *quizzical faces from the crowd* It's true Cindy and I have a long  history and while she not be the most progressive or coolest princess out there, she is still my #1!
THE RULES
Mention where you saw the tag/thank whoever tagged you because that's always good fun
Tag Book Princess Reviews and Zuky with our posts so we can check out the wonderful Princess fun throughout the blog world (Mine is this link and Zuky's is here)
Play a game of tag at the end!
SNOW WHITE
THIS BOOK (LIKE THE MOVIE) STARTED IT ALL
Favorite Debut Book From an Author 
Caraval by Stephanie Garber
I'm going to stick with a 2017 debut. This is one of the few debuts I have read from and this book took the YA World by storm earlier this year. With reason I believe. This book was magical, mysterious and very beautiful! I cannot wait for the sequel Legendary coming next year!
CINDERELLA
A DIAMOND IN THE ROUGH
Just Like Cinderella, You Either Didn't Expect Much Out of This Character in the Beginning But Turned Out to Be a Total Gem 
Magnus Damora from the Falling Kingdoms series by Morgan Rhodes
What can I say? I hated his guts in Book 1 and 2. He grew a little on me in book 3. In Book 4 and 5 I completely adored him. He upped himself to book boyfriend status from being a no-status-guy and that my friends is a miracle. When I say I hated his guts, I hated his guts! And now look! I love (and am very worried) for his guts!
AURORA
SLEEPING BEAUTY
A Book That Makes You Sleepy or Just Could Not Hold Your Attention
Julie of the Wolves by Jean Craighead George
In my defense, I read this way, way, way, way back before I actually liked reading. And it did indeed put me to sleep. My sister woke me up after she noticed the book had fallen on my face. Perhaps I shall give this book another try one day because it is a true classic.
ARIEL
UNDER THE SEA
A Book With a Water/Ocean Setting
The Voyage of the Dawn Treader by C.S. Lewis
I think this is the only book I've read so far with a ship setting. Actually no, that's a lie. I have read a pirate-y book before, but I didn't like it so let's stick to the classic Narnia. It's my trademark guys!
BELLE
BEAUTY AND THE BOOKS
Name a Book With the Best Bookworm/Book Lover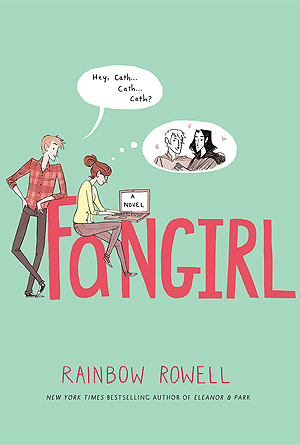 Gosh why is this one so hard?? Gonna go with the obvious, Cath from Fangirl by Rainbow Rowell. The only book by Rowell that I've read and I very much enjoyed! Cath is a super-duper book nerd and writes fanfiction so I think she most definitely counts XP
JASMINE
THE THIEF AND THE PRINCESS
Name Book with an Unlikely Love Story (Either in Terms of Romance or a Book You Didn't Expect to Love So Much)
The Winner's Curse by Marie Rutkoski
I honestly didn't expect much from this book/series other than cheese and cliches. I was sooooooooooooooooo wrong. Immensely wrong. SO SO SO SO SO wrong!!!! I will always regret not picking it up sooner, but then again not regret it because I got to binge read them! Just a truly amazing series that is very close to my heart!
POCAHONTAS
THE REAL LIFE PRINCESS
Name a Book that is Based on a Real Life Person You Want to Read/Have Read
Maud by Melanie J. Fishbane
It's a fictional, emphasis on the fictional, account of the teenage years of Lucy Maud Montgomery, the Canadian author of Anne of Green Gables. I really enjoyed this book and I was lucky enough to even win a signed finished copy! Super yay!
MULAN
THE PRINCESS THAT SAVED HER COUNTRY
Name the Fiercest Heroine You Know
Cinder & Co. from The Lunar Chronicles by Marissa Meyer
FEMALE FIERCENESS TO THE MAX!!! AND CINDER ACTUALLY SAVES THE MOON AND THE EARTH!!! With the help of her uniquely fierce female cast (and male co-stars as well)! Cinder is the leader and the brains, Scarlet is the protector and muscle, Cress is the hacker and intelligence, Winter is the sweet talker and comforter, and out lovely Iko is team mascot, or in other words she gets the ball rolling!!
TIANA
THE PRINCESS WITH THE COOLEST AND MOST DIVERSE CREW
Name a diverse book whether it is a diverse set of characters (like Tiana's group of Naveen, Louis, Ray, and more) or just diverse in general
Six of Crows by Leigh Bardugo. My always, always answer! This motley bunch was so much fun to follow and you have all kinds of characters in here with of all backgrounds, identities, personalities. All things wonderful!!
RAPUNZEL
LET YOUR LONGGGGGG HAIR DOWN
Name the Longest Book You've Ever Read
Winter by Marissa Meyer
800 glorious pages….that if you want to know more…I rant about it in this post:
A Moment of Fangirling: Winter
MERIDA
I DETERMINE MY OWN FATE
A Book Where There is No Love Story/Interest or Isn't Needed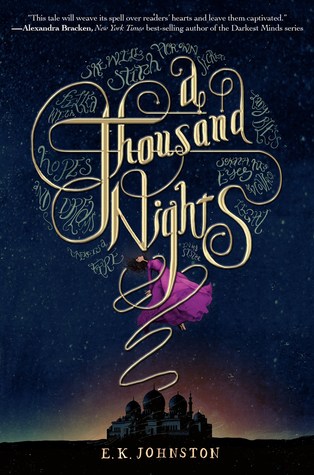 A Thousand Nights by E.K. Johnston
There is no time for romance when your spinning stories to keep yourself alive!
ANNA/ELSA
FROZEN HEARTS
A Book in a Winter/Cold Setting
Oh my, oh my….
I wonder….
What I could possibly….
Write about….?
Hmmmmmmmmmmmmmm……
MOANA
HOW FAR I'LL GO
A Character That Goes on a Journey
Meira from the Snow Like Ashes trilogy by Sara Raasch
Meira definitely has her world turned upside down! From the beginning of the series she is put through so much and has to endure so many painful situations. The last book made me cry a little because *a thing happens* and I just could not! She is still one of my favourite characters and I hope to reread the series one day!
---
I Tag…
Really anybody who hasn't done it yet! I'm so late with this tag! My newbie bloggers out there just joining the game! I tag you!!! Feel free to ping-back to me (or not) so I can see your answers!!
Let me know what you think! Who is your favourite Disney Princess? Your favourite Disney movie? What has Disney done for you in your life?
Happy reading!
~ Rendz