Greetings readers!
We all have that one or perhaps those multiple series that we start, but due to some unforeseen force (like a whirlwind or several trips to the bookstore/library) we forget to continue the series. Maybe the series just wasn't right for you at the time you were reading it? Maybe it was that the sequels took too long to be released?
I have gone through this a lot of times and as I scroll through Goodreads or peruse my shelves and see all the series that I left unfinished. And sometimes I'm like: "I need to try this again", other times I'm like: "Nope, never should have started that in the first place."
Well, today I'm going to list all the series that I feel I should try again. You can either convince me to do so or to just ignore it….but I'm pretty sure I'll try them again anyways and then bow down to your greatness should I actually have heeded your advice.
On to the list!
Daughter of Smoke & Bone trilogy by Laini Taylor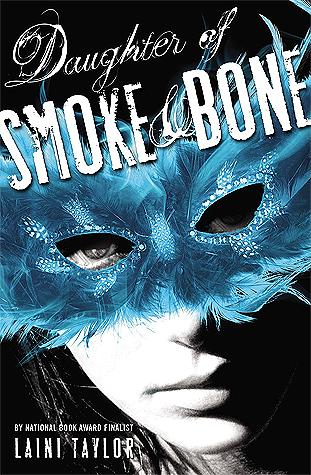 I definitely read this at the wrong age in my life. I was young, maybe 12 or 13 and I was just not ready for the magical being that is Laini Taylor! Tween-Rendz wanted magic and the adventure and was just not ready for the romantic bits or the blue hair bit. Yup, little me was put off by blue hair. Little me was also put off by a cyborg foot and we all know how that ended up! So I really want to try this again! I do have Taylor's other book, Strange the Dreamer, so I want to try again. Plus this book has a cool artistic element that I super-super want to get into!
---
Zodiac series by Romina Russell
I liked the first book and the concept of this series a lot! But that pull did just not exist back when I read it, so I kind of just forgot to pick up the next one. I really want to get into this one again, because hello the MC is a Cancer and I am a Cancer! I still hesitate to read them, however, because there is a love triangle..or there was one and I'm pretty sure I was on the losing side!
---
Blood of Gods & Royals series by Eleanor Herman
Okay, this one is just on me being lazy! I really enjoyed the first book, Legacy of Kings, it was very intense and twisty. I had anticipated the sequel, Empire of Dust, for months and low and behold the third one, Reign of Serpents, is now out in the world!?!! Like, I need to get myself together! This is a series set in ancient Greece and Persia a not-so-retelling-but-still-a-retelling of Alexander the Great! Um….Rendz hurry up and get the next book now!
---
The Graceling Realm series by Kristin Cashore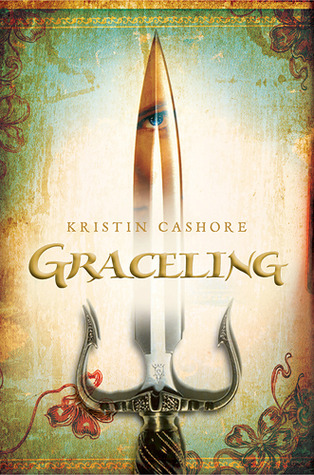 Okay, this is on me again for being not up to date with my books, but I also read them at a too young age as well! So back when I read Graceling I was twelve years old and understood most of the book, again I was a little put off by the romantic bits because Tween-Rendz was just not into it! Then I read Fire (the sequel/prequel) and I was a little iffy about it so I never ended up picking up the last book Bitterblue. It was huge and I got very scared of reading it! But now that I rethink about the books, they are something I would probably really enjoy today! So I want to re-read the first two, to set myself up for the grand ending. (Even though all three books follow different characters and timelines with some cameos from previous characters. Confusing, I know.)
---
Anna & the French Kiss trilogy by Stephanie Perkins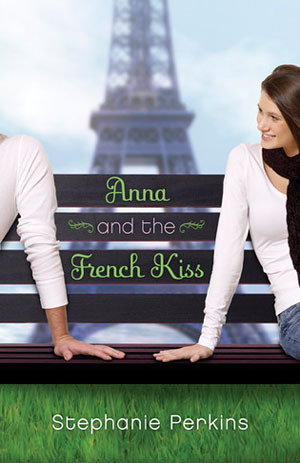 Way back when, in my tweens I was a huge contemporary reader. (I know, what?? I wasn't into romance, but I loved contemp??) Before I was completely devoured by fantasy and well this series was the it series! I only read the first one and never really moved on. It's not that I didn't like the book, its just that I couldn't really relate to the characters. I think I would enjoy them a lot more now than I would have when I was just hitting puberty. Plus, I'm a sucker for anything French!!! (But Rendz, the other books don't take place in France? I would still read them!)
---
Firelight series by Sophie Jordan
I read this ages upon ages upon ages ago!! I don't even remember how it ended that left me reeling for the final book, which I never picked up! I know I liked this series because the whole shape-shifting aspect was a total hook-line-and-sinker for Rendz (of any age). So I really want to try this again! And I forgot to mention the most important bit: Dragons.
---
So yeah…just more books to add to the TBR, even though they've already been on it before! I'm sure there are more out there that I will discover later on when I browse Goodreads. *Shakes head* What am I going to do with you, Rendz?!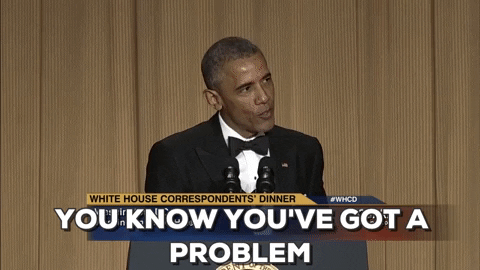 *Side Note: Maz just yelled at me that I never continued the Anne of Green Gables series and that if I don't she'll "get" me. Le sighhhh*
I would love to know more from you guys! What is a book/series that you want to give another try? What were your reasons for leaving it behind? Why do you want to try it again?
Happy Re-reading!
~ Rendz