Greetings readers!
Ages ago, the lovely Mandy @ Book Princess Reviews  found the tag that was made for her! The Princess Bride Book Tag. I'm sure you all know Mandy. No doubt about it! But if you're still wondering, click on the link! Now, Mandy is a huge, HUGE fan of the Princess Bride (book, movie and all!) so I am very excited to do this post for her!
WESTLEY: FAVORITE ROMANTIC HERO
Carswell Thorne. Carswell Thorne. Carswell Thorne. Carswell Thorne. Carswell Thorne. Carswell Thorne. Carswell Thorne. Carswell Thorne. Carswell Thorne. Carswell Thorne.
PRINCESS BUTTERCUP: FAVORITE RAGS TO RICHES STORY
The Lunar Chronicles! It's not exactly the easiest journey to riches and definitely a heart-breaking one, but she does get there!
DREAD PIRATE ROBERTS: FAV BOOK WITH PIRATES OR ONE YOU WANT TO READ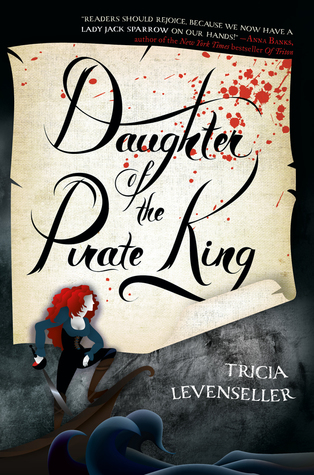 Mandy has sung endless praises about this book! I am so excited to read it. Pirate stories are a fad I want to get into!!
PRINCE HUMPERDINK: VILLAIN YOU LOVE TO HATE OR ONE THAT IS JUST FUNNY
Angra! Ugh! I hated this guy sooooooooooooooooooooooo much! And what he does to Meira, Mather, Theron and the rest of the cast of characters just makes me so angry!!!!!!!
ROUS: BEST FANTASTICAL MONSTER
Dragons? Draaaaaaagggggggggooooooooonnnnnnnnnnnnnnnnnnnnnnnssss!!!!!!!!!!!!
AS YOU WISH: A BOOK WITH A SWEET ROMANCE
I see your singular sweet romance and you raise four (going on five) incredibly cute and feel-drowning romances!
MWARRIGE: NAME TWO BOOK CHARACTERS THAT YOU SHIP AND TWO THAT YOU DON'T
SHIP IT
Elias and Laia FOREVER!!!!!!!!!!!!!!!!!!!!!!!!!!!!!!!!!!!!!!!!!!!!!!!!!!!!!!!!!!!!!!!!!!!!!!!!!!!!!!!!!!!!!! Also, CRESSWELL!!!!!!!!!!!!!!!!!!!!!!!!!!!!!!!!!!!!!!!!!!!!!!!!!!!!!!!!!!!!!!!!!!!!!!!!!!!!!!!!!!!!!!!!!!!!!!!!!!!!!!
SKIP IT
Rowan and Aelin *gags* *vomits* *shivers* Can Celaena come back so Chaol and her can be a thing again? *dodges tomatoes*
FEZZICK, VEZZINI & MONTOYA: FAVORITE BOOK CRIME GROUP
The one and only true answer to this.
INIGO MONTOYA: BEST REVENGE STORY
Not your traditional revenge story, but still. Adelina wants her vengeance.
BOOK VS MOVIE: WHICH IS YOUR FAVOURITE? BOTH? WHY?
I know very few book to movie adaptations that pertain to me. And most of them I like. There is obviously the Narnia movies and books. I do love the first two movies and books equally (The Lion, the Witch and the Wardrobe & Prince Caspian) but I have to say that the Dawn Treader book is way better than the movie!
Really, I want all my books to be movies so I can watch and read them over and over again. But I don't want Hollywood to ruin every book out there, so I'll stick with my imagination.
I Tag…
---
I hope you all enjoyed this tag! I know it had a lot of Lunar Chronicles answers, but I will be honest that was my goal! Answer everything with a TLC reference XD! Just kidding! Maybe next time though…..hehehehe!
Speaking of Princesses! Who is your favourite Princess? (Disney, not-Disney, Real & not-Real!)
Happy reading!
~ Rendz