Greetings readers!
Ahhh Goodreads, we have become good friends over these past two years. It is literally the perfect tool for every bookworm and has helped me keep track of all my books–read and (mainly) unread! I can spend a lot of time on GR, just browsing! Browsing books, quotes, discussions, giveaways. It's an addiction.
Bless the creators of Goodreads!
Alright that's enough oogoling about GR!
Thank you to the lovely Nadwa @ PainfullyFictional for tagging me. If you all don't follow Nadwa, I seriously recommend it! She has such wonderful reviews and also her blog is just really pretty to look at!
To the tag!
---
What Was The Last Book You Marked As Read?
Hinder by Kristin Ping
It was an interesting read to say the least. It included elemental magic (my favourite kind of magic) so I had a good time reading it! It didn't come without its faults, though. It does have a gorgeous cover!
What Are You Currently Reading?
Sabriel by Garth Nix
A classic(ish) fantasy that I've been meaning to get to for a while.
What Do You Plan To Read Next?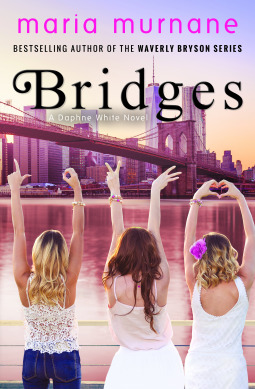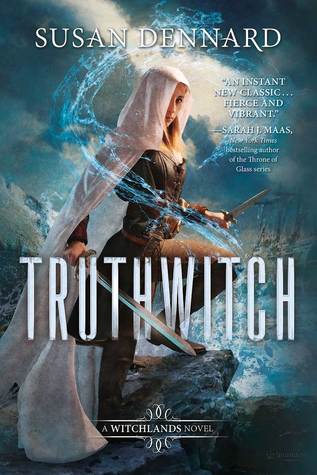 Bridges by Maria Murnane and/or Truthwitch by Susan Dennard. A review read and then a novel that has been pushed on me by my sister!
Do You Use The Star Rating System?
Yes, but I usually add .25, .5 , .75 because I like to complicate my life apparently.
Are You Doing A 2017 Reading Challenge?
I am on my personal GR account, not as Rendz! I planned on reading 60 and I have read 23 or 25 so far…its not exactly going as planned….
Do You Have A Wishlist?
No! I like to scroll through my TBR once in a while though and write down titles that catch my attention again, which then becomes a wishlist!
What Book Do You Plan On Buying Next?
Warcross by Marie Lu and Renegades by Marissa Meyer! I'm looking to pre-order them!! But if I make a trip to the bookstore before that, probably Wonder Woman: Warbringer by Leigh Bardugo!
Do You Have Any Favourite Quotes?
"I know your soul. Everything else is just an ornament."
― Roshani Chokshi, The Star-Touched Queen
"Soon, the whole world would be searching for her–Linh Cinder.
A deformed cyborg with a missing foot.
A Lunar with a stolen identity.
A mechanic with no one to run to, nowhere to go.
But they will be looking for a ghost."
― Marissa Meyer, Cinder
"Captain," she murmured.
"I think I'm in love with you."
An eyebrow shot up. She counted six beats of his heart before, suddenly, he laughed.
"Don't tell me it took you two whole days to realize that. I must be losing my touch."
― Marissa Meyer, Cress
"The heart is an arrow. It demands aim to land true."
― Leigh Bardugo, Six of Crows
"No mourners. No funerals. Among them, it passed for 'good luck."
― Leigh Bardugo, Six of Crows
I went a little overboard with the quotes, didn't I! *shrugs* Oh well!
Who Are Your Favourite Authors?
Marissa Meyer (My Imperial Queen), Leigh Bardugo (My Witch-Queen), Marie Lu (My Idol), Marie Rutkoski (My Breath/Heart Steeler), Morgan Rhodes (My Multi-POV Mistress), Sabaa Tahir (My Lady of Killer/Huggable Characters) and Roshani Chokshi (My Goddess with Words).
Have You Joined Any Groups?
The YABookBloggers! An awesome group of bloggers with monthly group reads, discussions and buddy-reads!
I Tag…
*No pressure to re-do the tag!*
---
Alrighty! That's it for me! Thanks again Nadwa for tagging me! I hope you all consider making a Goodreads account because it is honestly a life saver (when it comes to finding and saving books!!)
Happy reading!
~Rendz