Greetings readers!
I've been pumping out reviews lately and while I still have a lot to get through, I've decided to have fun with some tags! I also noticed that this tag has a specific time to it (it being Mid-year hence JULY) so I thought it would be better to do it now, then in you know December (the end of the year!)
I would like to bestow my deepest appreciation to the one and only Book Princess Mandy for tagging me! If you don't know Mandy, your missing out! Book Princess Reviews is a fabulous blog, with an even more fabulous person behind the scenes running it! So make sure to check it out!
Without further ado…let's FREAK OUT!
1. BEST BOOK(S) YOU'VE READ IN 2017 SO FAR
Mandy is right! Who can only pick one best read?
2. BEST SEQUEL OF 2017 SO FAR
I don't know if I get in trouble for showcasing sequels that were released in 2016, BUT I read them this year….so….yeah. These three sequels just drowned me in feels!
3. NEW RELEASE YOU HAVEN'T READ BUT WANT TO
Lord, this is a list!!!!! But I'll narrow it down to one! Flame in the Mist by Renee Ahdieh has been on my TBR since before it even had a title/synopsis or anything! I want to read it so badly!!
4. MOST ANTICIPATED RELEASE OF THE SECOND HALF OF 2017
Can't narrow this one down. THIS. IS. A. LIST. *waits impatiently for the fall to come around!*
5. BIGGEST DISAPPOINTMENT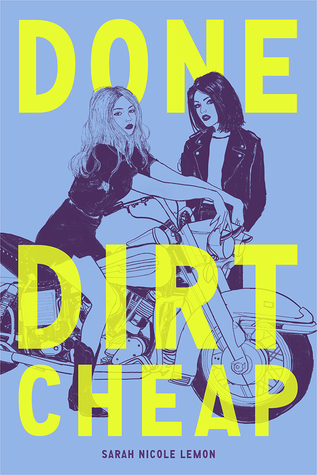 Done Dirt Cheap by Sarah Nicole Lemon. I was hoping for so much more from this one, but it was okay. Full Review Here.
6. BIGGEST SURPRISE?
Maud by Melanie J. Fishbane! I didn't realize how much I was actually going to like it until I finished it in practically one day!
7. FAVOURITE NEW AUTHOR (DEBUT OR NEW TO YOU) ?
Roshani Chokshi (New to me) and Stephanie Garber (Debut) took me by storm in the beginning of the year! Both of them are absolutely fabulous! I cannot wait to read their future works!
8. NEWEST FICTIONAL CRUSH?
Amar (The Star-Touched Queen) *Heart eyes all around*
9. NEWEST FAVOURITE CHARACTER?
Geez…ummm
Maya (The Star-Touched Queen), Scarlett Dragna (Caraval), Arsinoe (Three Dark Crowns)
10. BOOK THAT MADE YOU CRY?
I still get worked up about it!
11. BOOK THAT MADE YOU HAPPY?
Iko for the win! And the rest of the Rampion crew too!
12. FAVOURITE BOOK TO MOVIE ADAPTATION YOU'VE SEEN THIS YEAR?
I haven't seen any! There have been lots of YA adaptations lately but none for books I've read!
13. FAVOURITE REVIEW YOU'VE WRITTEN THIS YEAR?
The Midnight Star Review
Caraval Review
The Star-Touched Queen Review
14. MOST BEAUTIFUL BOOK YOU BOUGHT OR RECEIVED SO FAR THIS YEAR?
These are beauties!!!! And though I have yet to read Flame in the Mist I cannot deny the gorgeous cover!
15. WHAT BOOKS DO YOU NEED TO READ BY THE END OF THE YEAR?
Gosh, what don't I need to read!
The Court of Thorns and Roses Trilogy by Sarah J. Maas
Spindle by E.K. Johnston
Truthwitch by Susan Dennard (Maz might kill me if I don't read it soon.)
Flame in the Mist by Renee Ahdieh
Scion of the Fox by S.M. Beiko (This is an ARC so I have to get to it soon!!)
I Tag…
I feel like literally everyone has already done this tag!! So, I will not be tagging anyone myself, but if you are one of those people who hasn't gotten the chance to do this awesome post consider yourself tagged!
---
Thanks for tuning in everyone! I would love to know what book has been on the top of your priority list for 2017! Have you read it yet? Was it everything you hoped for?
Happy reading!
~ Rendz