Greetings readers!
I am still making my way through these May reviews! I think this is my last one for May? Yes…maybe not….Oh well we shall see. I'm coming to you today with a long awaited sequel that I hope you enjoy reading about. And as always it is totally spoiler free. Though I wouldn't read the synopsis if you haven't read the first one…just a tip!
Goodreads Summary

Russia is on the brink of great change. Pasha's coronation approaches, and Vika is now the Imperial Enchanter, but the role she once coveted may be more difficult—and dangerous—than she ever expected.

Pasha is grappling with his own problems—his legitimacy is in doubt, the girl he loves loathes him, and he believes his best friend is dead. When a challenger to the throne emerges—and with the magic in Russia growing rapidly—Pasha must do whatever it takes to keep his position and protect his kingdom.

For Nikolai, the ending of the Crown's Game stung deeply. Although he just managed to escape death, Nikolai remains alone, a shadow hidden in a not-quite-real world of his own creation. But when he's given a second chance at life—tied to a dark price—Nikolai must decide just how far he's willing to go to return to the world.

With revolution on the rise, dangerous new magic rearing up, and a tsardom up for the taking, Vika, Nikolai, and Pasha must fight—or face the destruction of not only their world but also themselves.
After the ending of The Crown's Game, I was in major shock and heartbreak because *certain things happen*! Anyways, this has been a book I was waiting on forever for! I didn't get a chance to read an ARC, but I put an early hold on it at my library. I read this in two days. I read 100 pages on night one and then on night two I distinctly remember saying "Ah F*** it, I might as well just finish these last 300 pages of the book tonight." And I did!
What I Liked:
Characters:
Vika: Fierce. Powerful. A little too hot-headed but I loved her in every way! She is an inspiration and so brave! I wouldn't be able to go through half of the things she went through. I love her and her sense of style. A simple green dress with a yellow sash is all you need!
(pssstt….Mandy….she is totally Merida!)

Nikolai: He takes a dark path in this novel, but he is still such a gentlemen. He goes through some major changes and struggles I just wanted to hug him all the time. There were other times when I wanted to throttle him, but I still rooted for him through and through. It wasn't his fault, but he needed to find away to get out of the bad situation!
Pasha: The cute adorable prince. I struggled with him a little because he had no spine for most of this novel. He had to find a way to build a backbone, to believe in his ability to become Tsar. I know it is not an easy thing to do, but what Pasha did in this novel was grow and learn to trust himself!
Renata and Yuliana were meh. I neither liked or disliked them. Sometimes Yuliana was just so mean and ugh!, but I loved her cold demeanor too!
Replace "fabulous" with intelligent, cunning and royal and you've got Yuliana…never mind just keep fabulous as well!
Romanov Russia: I know nothing about the Romanovs or the history of Russia during their rule. BUT I adored the setting. It felt cold, imperial and very majestic. I thought the world was well thought out and I could imagine St. Petersburg square perfectly, despite never having actually gone there! It definitely fit the direction of the story!
Magic! Magic! Magic!: I loved the two types of magic in this series. there is Vika's nature-y magic and Nikolai's more technical tailored magic. There was also some heavy dark magic used  in the story and Renata's tea leaf readings, which still amaze me!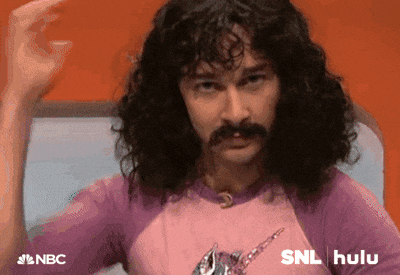 A Second Unofficial Crown's Game: The original Crown's Game is very different from the "Crown's Game" played by the characters in this novel. It was a lot darker, sneakier and more ruthless. This book held a war, both within the characters and between the characters themselves. It was highly entertaining. There is a reason it is called The Crown's FATE!
The Romance: Hmmm…well this one is a doozy. Since it is a triangle. And although this book doesn't focus too much on the "love" aspect, I felt that certain characters were influenced too much by their feelings of love…or jealousy. That being said, I wouldn't say it bothered me too much because the #2 reason (in my opinion, #1 being power) that humans enter into conflict is because of emotions. Jealousy, cowardice, anger and even love lead us to make some not-so-smart choices that can lead to some not-so-great things!
The Words "And I didn't forget": *heart mushes*
What I Disliked:
It Was Slow: A whole lot of nothing happened in many chapters. Many of the chapters were short and sweet, which I liked, but I never got INVESTED into the characters story line. Nikolai's chapters in particular carried similar content. I will not disclose it, but it had a lot of dark stuff without the excitement!
The Random Addition of Folklore: If this Fish king Voyandoy or whatever was worth mentioning then why was his story never developed, or explored. Or that scene with Vika in the volcano with the fire nymph or whatever. Like hello…what was this for? I'm curious!
It Was An Ending…Yet…I Was Just Left Hanging: The ending battle scene and after-battle scenes were perfect. It game me some major TLC vibes for a particular reason, hence why I love Vika even more by the end! All was glorious and filled my heart. BUT…this darn BUT. It just was an ending…not THE ending. I needed to know more! More! More!
It Is Not Love Just A Like: I did not LOVE this sequel, I ENJOYED it IMMENSELY but it just could not grasp me. Perhaps it is the meh ending or the course that the story took. It was really dark and I was hoping for more fluff. I don't know…it's just I didn't love love it and I wanted to love love it but I can't because the events of the story do not stick to me and haunt me! It's more of a like-love. You get me?
---
Yet, despite everything I really enjoyed it! I will miss these characters so much! I wish and dream and hope that Evelyn will write more stories about these characters! I am however, curious about the ALTERNATE ending that was floating about with the pre-orders. I've entered a contest to try and win…so here is to hoping!
If you want to read some of my favourite quotes accompanied by some funny gifs, just scroll down my twitter feed or check out #TheCrownsFate.
Rating: 4 / 5 Stars 
Recommend: Yes, if you're in the mood for a little historical fantasy in Russia! Go for it!
That's all for me. If you have read this book feel free to comment your thoughts below! Or tell me about your favourite historical fiction book! I love recommendations!!
Happy reading!
~ Rendz