Greetings readers!
I'm coming to you with my sister Maz's review for our buddy read, Three Dark Crowns by Kendare Blake.
Maz expressed her reaction to me through an email. It was short, but it contained a few curse words and many exclamation points, so if you want to know more about her frustration read her review below!
Also, mini-reminder that at the end of June we will have a discussion post going up about this book. We can chat characters, theories and opinions in the comments that day!
Enjoy Maz's review below!
*Didn't miss a review by Rendz or Kez? Fear not just click on their names for more!*
---
Hi there, this is Maz (I know weird pen name but Rendz has a theme going if you haven't figured it out yet)
Anyway, keep reading for my tragic first attempt ever at writing a book review starrrring Three Dark Crowns by Kendare Blake
So… where to begin… wheeeerrrrrreeee to begin…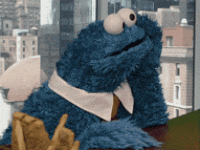 FRUSTRATED SIGH…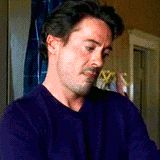 I want to say I liked this book, I really do, but I'd be lying if I said I fell in love with it. Don't get me wrong this story had a lot of good things going for it and that ending…
Well let's just say it has captured enough of my attention to want to read the next one. But what gets me so frustrated are some of the decisions that were made and the unnecessary existence of a somewhat love triangle. I mean is it really a love triangle, are we really going to call it that? Well, all I can say for sure is that I DID NOT APPRECIATE IT. Also, it's going to be a long time before a certain someone's name doesn't get me so worked up and angry.
But let's start at the beginning shall we. As Rendz instructed I started this book with the mindset that I had to support my designated queen a.k.a Mirabella. I mean it's cool that there are three sisters in this book, it sounds like it would be easy to relate to, besides the fact that they are triplets and are trying to kill each other. However, I can't say that Mirabella was my favourite of the three by the end. Instead that honor fell to the one, the only, Arsinoe.
I liked her, I really did. I liked the person she was and the way she thought. Yes, she knew that she was probably going to lose to her sisters and had no chance of surviving but that never stopped her from living a happy care-free life. Arsinoe embraced who she was; flaws and all, and I really appreciated that. What I didn't appreciate were the results of that bear incident. And no Rendz, I don't care if it's shallow, I've got my limits and that surpassed them.
So why not one of the other two queens, might you ask? Well even though I liked Katherine, I mostly felt sorry for her. I think that out of all three sisters she was dealt the most hardships in life and grew up quite lonely. Plus, I wish we got to see more from her, I feel that her story came in third after the other two queens. That being said, what I liked most about Katherine was that despite growing up in the environment that she did she never let it corrupt her. She came across (to me at least) as a sweet soul and I just really wanted to save her. But maybe I don't need to because her last scene really got me routing for her and in her corner.
Lastly, Mirabella. What can I say; I now understand why Rendz would yell at me while she was reading it. I liked her at the start. I appreciated her questioning her destiny and that of her sisters and thinking that bloodshed could be avoided. But then the ship started to sink or perhaps the wrong one started to set sail. I don't blame her for everything but it got to the point of ridiculous. I mean really? WHY? JUST WHY?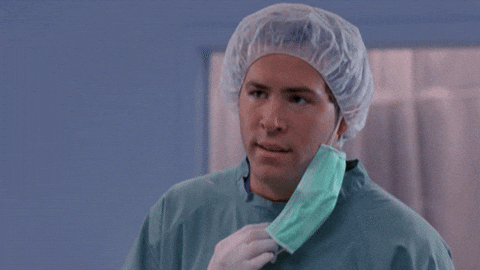 Annnddd that is all I'm going to say about it because if I keep going this review will never end. Let's just say this is the reason why I get so angry every time I think about this book.
Now, one last thing before I end my ranting.
Jules. (*snickers*, Rendz is going to go after me)
I get it, she's Arsinoe's best friend, but so is Bree to Mirabella, and I don't know about you but I don't see Bree getting as much attention, so why give Jules such a big role. Going into this book I thought we were going to have three main protagonists, but then you have to go and throw a fourth into the mix. I mean, don't get me wrong, I liked Jules and I hate what was done to her (read to find out what) but I was kind of surprised then annoyed that we got introduced to her before Arsinoe. In my opinion, it almost felt, and I still feel this way, as if their roles were reversed. Jules, to me, felt more like the main hero and Arsinoe was her sidekick.
(Rendz: JULES DESERVES THE WORLD!)
So what do I rate this book?…
3 out of 5 stars.
I can't give it a four. I wish I could but one event kept overshadowing everything else from its occurrence on and even with all the excitement of finally reaching the Beltane and having all three queens in one place showing off (or not *wink wink*) their stuff; that one thing kept rearing its ugly head and ruining everything for me.
---
Well what did you all think? Did Maz make some good points? Feel free to ask her any questions in the comments I'll let her know and get a response to you!
Now, I'm sure you are probably all tired of reading reviews so….be prepared for the spoiler-y discussion post! You have a couple of weeks to read this book if you haven't already! Spread the word about the RKM Discussion as that would really be appreciated!
Until next time!
Happy reading!
~ Rendz (and Maz!)