Greetings readers!
Boy, oh boy are you in for a treat! I finally wrangled one of my sisters into getting their reviews done! If you didn't know, my two sisters and I buddy read Three Dark Crowns by Kendare Blake and we will each have a review posted along with a spoiler-y discussion towards the end of June!
Watching Kez react to this book was one of the most hilarious things I have seen! Her anger, heartbreak and just pure rage had me rolling over and in tears of laughter! She is not one to hide her feelings!
So I bring her Spoiler Free review to you today! Enjoy reading it as much as I did
!
When kingdom come, there will be one.

In every generation on the island of Fennbirn, a set of triplets is born—three queens, all equal heirs to the crown and each possessor of a coveted magic. Mirabella is a fierce elemental, able to spark hungry flames or vicious storms at the snap of her fingers. Katharine is a poisoner, one who can ingest the deadliest poisons without so much as a stomachache. Arsinoe, a naturalist, is said to have the ability to bloom the reddest rose and control the fiercest of lions.

But becoming the Queen Crowned isn't solely a matter of royal birth. Each sister has to fight for it. And it's not just a game of win or lose…it's life or death. The night the sisters turn sixteen, the battle begins.

The last queen standing gets the crown.
---
This was me at the end of the book for lots and lots of reasons. Lord I needed help.
I have no clue where to start because my emotions are everywhere for this book but let's start at the beginning shall we?
I was intrigued by the premise of the book. Three queens but only one winner; sounds awesome. I think I envisioned this going many different ways none of which came close to the actual story.
The beginning was slow paced (some might argue too slow) but I don't fault Kendare Blake for it because well she had to give us the background story to three different protagonists and how they relate to one another. There was enough detail for us to build a connection with the characters and understand their decision making. The Beltane festival was also probably one of my favourite moments of the book (after figuring out what it meant) because it was the ultimate culmination of what we were waiting for: Poisons vs Elements vs Nature.
Would I have preferred a bit more action throughout,  I do love action. (Just not the action Ms. Blake chose… more on that later). 
So let's meet the three queens.
Katharine: Oh Katy, Katy, Katy. I like you. I'm not like a super-fan but you've got me hooked. (Now you just gotta reel me in) I almost want to say she's may favourite queen because by the end of the book there was so much mystery surrounding her; but I think I gotta give my crown to Arsinoe. Where does Katherine fit in now that we know about Arsinoe? How did she get out of that hole? Will she and Pietyr have a lovers quarrel? And REVENGE on who???!!??)
It was sad to read about her difficult upbringing due to the minimal amounts of affection and how she tried to stay strong. Yet, she's resilient. I like that. I enjoyed her parts with Pietyr ( I love romance). Problem was she was kinda a flat character till the very end. I would've appreciated a little more spice.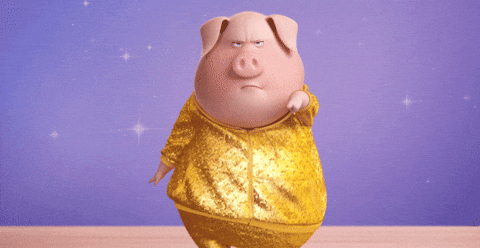 Arsinoe: This is me! And well, we kinda mesh, maybe. I like Arsinoe. I can't lie when I say that I was a bit annoyed at how her moments were initially over shadowed by Jules but eventually you come to enjoy Jules and their friendship. Since this was my designated queen, I was always on Arsinoe's side from beginning to end. My support for her never faded and I knew she would be kickass! She was headstrong (like me
) and so not shallow (oops not so like me
). It made me sad when she was so resolute about dying because she thought she had no chance but didn't let it stop her from living her life.
I think my favourite part of this book was Arsinoe and Billy.
I can't give too much away because Rendz is a stickler about spoilers but I loved their banter and how it wasn't full "I love you" proclamations but they built a relationship that was stronger than the other romantic relationships in the book. I cannot wait to read more about her after she made her final discovery which by the way I totally saw coming. (You need to read to find out what it is)
Mirabella: She can go to hell and burn. The end.
Okay fine. I liked her at the beginning. I appreciated how she still had some memories about her sisters and did not want to kill them. She was strong and also struggled with her role. OK.
BUT when she shoved her way into someone's relationship (not cool); tampered with his head and despite knowing that he was in relationship still got naked with him. Well I wrote her off. I forgot about her whole story line after this. She is irrelevant to my life.
Here is my main issue with this book. I feel like some secondary characters (cough cough, Joseph) and their roles/story plots overshadowed that of the queens, specifically Katharine and Arsinoe. You became more interested in those details and I feel like that took away from being able to fully get with the characters. I am not sure why Ms. Blake did not do this with Mirab*** because I would have been okay with it. (I still don't like her). For some reason you always had to learn about the main protagonist via the secondary characters, which makes me hope the sequel is more voiced through the queen's perspective.
Otherwise I loved the concept of magic, low magic and how it's a matriarchal society. Go girl power! It was fun to read about everyone's conniving plots to win and stop the others. It was a well written book and although the messy love triangle still irks at my brain and heart; I am obviously going to read the sequel to learn how it all concludes. That being said if the sequel goes south … well my second review will probably be very short.
Conclusion: 3.5 out 5 crowns 
And Joseph the following gif is for you
---
Well, wasn't that entertaining. I hope you all enjoyed Kez's review. Please feel free to comment any thoughts, agreements or disagreements! (Kez: Um…no disagreements!) I'll let her know so she can write back to you.
Meanwhile, stay tuned for Maz's review tomorrow! She has some more opinions to add! And don't forget that we will be having a spoiler-y discussion post going up at the end of June!!
Happy reading!
~ Rendz (and Kez!)