Greetings readers!
Fun story….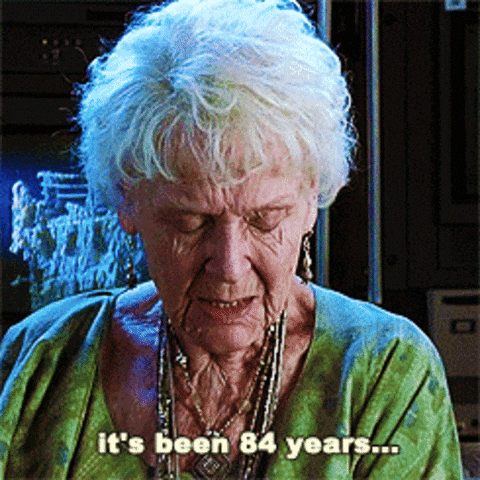 An accurate sum of time it took me to read this book.
I started reading this on November 20th, 2016.
I finished reading this on April 2nd, 2017.
133 days.
Now I have a perfectly good excuse.
This was the first time I tried an audiobook. I borrowed it from the library in November and I would listen to it as much as I could. Well, from this experience I learned that audiobooks are not my cup of tea. Considering the fact that I don't even like tea. Or coffee for that matter. It was just odd listening to someone but not actually seeing anyone. The narrator was fine, but listening to the book and not getting to see the words or flip the paged left me feeling blank and I just could not suck in the stories well.
Also, my mind would wander as mentioned in my previous Wrap-Up and thus I found out the struggle of trying to rewind an audiobook.
So, I stopped listening to it and instead borrowed the ebook. Much more suited for me. Still…it took me a while to read because December and January were tumultuous months in my personal life. I had to take some time off from reading and really focus my energy elsewhere. ALSO, other more important books came into my life..so..yeah.
Anyways, I've prepared a mini review for this because A) I wouldn't do it justice with a full length review and B) I've already made this post so long with my intro.
The Assassin's Blade by Sarah J. Maas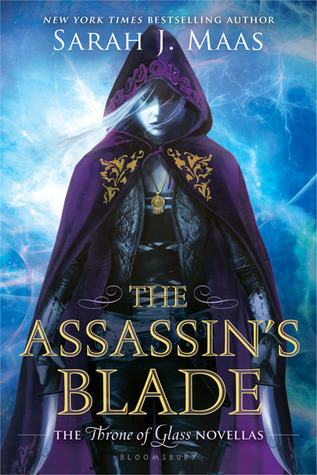 Goodreads Summary:

Contains all five novellas.

Celaena Sardothien is Adarlan's most feared assassin. As part of the Assassin's Guild, her allegiance is to her master, Arobynn Hamel, yet Celaena listens to no one and trusts only her fellow killer-for-hire, Sam. In these action-packed novellas – together in one edition for the first time – Celaena embarks on five daring missions. They take her from remote islands to hostile deserts, where she fights to liberate slaves and seeks to avenge the tyrannous. But she is acting against Arobynn's orders and could suffer an unimaginable punishment for such treachery. Will Celaena ever be truly free? Explore the dark underworld of this kick-ass heroine to find out.
What I liked
CELAENA SARDOTHIEN THE OG! She might be horribly vain and selfish in this book, but regardless I liked her way more than Aelin. She is epic and I loved her in these prequels.
SAM CORTLAND, AT LONG LAST WE MEET! He is honestly so perfect. Just perfect. So perfect *breaks down crying* Perfect.
Exploring the worlds! We went to so many places!
So many characters. Some that come back in the later books of the series!
THE DORIAN AND CHAOL CAMEO IN The Assassin and the Underworld literally had me jumping around!
I think The Assassin and the Healer was my favourite story next to The Assassin and the Underworld I'm really hoping the healer comes back!
Such great villains. So many epic fights. It was a bloody mess *tries not to sound like a creep*
The heart-breaking ending I was expecting.
"My name is Sam Cortland and I will not be afraid"
What I Disliked
Slow parts in abundance. There were some parts that just dragged on and nothing happened.
Not always memorable. Umm…this could be partly my fault because it took me forever to read.
The Assassin's Guild is still very vague to me in its structure and hierarchy. I wish more people from the Keep had been introduced or at least I would have liked to know about Arobynn's other assassins.
---
Overall, I really enjoyed these prequels. I really wish I had read it before starting Throne of Glass or at least Queen of Shadows, it would have helped clear up a lot of backstory. I finally met Sam, and even through he is perfect on every level, Chaol Westfall still holds the #1 spot from the ToG men in my heart.  Sam is a very close second.
Rating: 4.5 stars
Recommend: Read this either before Throne of Glass or Queen of Shadows! Do not be like me and read it after!
Now…I promised myself I would read Empire of Storms right after this. But I have two review books due very soon to get out of the way so I probably will not start this until May?! Who knows!
Happy reading!
~ Rendz