Greetings readers!
This month was…okay. As in it was just okay…?
Look, every month I dream of reading five to ten books. (That's the amount I add to my TBR each day at least.) Anyways, I came to the realization that I am not a fast reader and that my schedule differs from those of others.
I can't read a book in a day. *Unless it is super short.* While reading, my mind tends to wonder. It is present in the story, but sometimes lines or phrases trigger thoughts, which trigger more thoughts which just gives me a whole train of thought that was not supposed to be there in the first place. Hence why reading is a slow process for me.
I had a busy month. Yes, I did have spring break…but I went out, hung with the family and friends. Reading was completed, just not as much as I had hoped!
I have to stop comparing myself to others who reads 12-18 books per month. That being said, my wrap up will be short as usual. It will not be until the summer that they get super long!
Wrap Up!
The Enemy Within by Scott Burn
This was a continuation from February. I enjoyed it and you can read my review about it here!
Black Dawn by Mallory McCartney
The lovely author requested a review, I played genie and granted that wish! It was a fun book and I look forward to the sequel! You can read my full review here!
Something Secret That I Can't Tell You About Yet!
This is not a book title please don't search it up! LOL It's just a teaser as to what is to come! 

The Midnight Star by Marie Lu
A series finale! I haven't reviewed it yet so stay tuned!
Haul!
I have a problem.
I am not the kind of person who should be left alone in a bookstore.
I have a problem.
*Note: I have big books to buy in May, they may be expensive! I plan on getting 3! I need money, which I have spent this month! Oh joy!
SO, I took a trip to the cheap bookstore (BMV) and bought myself 4 books! Some I read and some I haven't. But I am super excited to have them anyways!
I bought…
The Rose & the Dagger by Renee Ahdieh
Rebel of the Sands by Alwyn Hamilton
The Shadow Hour by Melissa Grey
Anne of Green Gables by L.M Montgomery (The Puffin Bloom edition!) 
I have to say that Anne is my favourite buy because the cover is so glorious!
Then I went to my big chain bookstore, Indigo and bought…
The Winner's Kiss by Marie Rutkoski
It was a little pricey, but I was too impatient to wait any longer.
However, I have such horrible timing.
I found out today that Book Outlet has a huge stock for $7 and I got mine at full price. -_-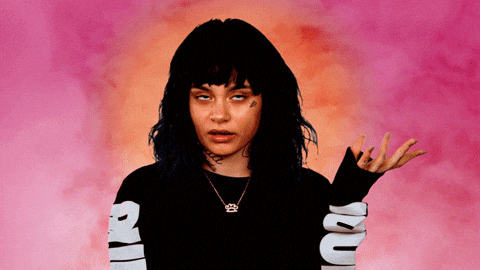 C'est tout pour moi! That is all for me!
Let me know how many books you read this month! I would love to know! Also, do you have any tips to squeeze in more reading time? I NEED to know!
Happy reading!
~ Rendz